York State Fair
Beginning in 1765, 11 years before the nation was founded, the York State Fair attracts people from all around Pennsylvania, Maryland and beyond.
Over the centuries, "America's First Fair" has grown from an agricultural market on the town square to a long-standing tradition featuring live concerts, kid-friendly rides, livestock exhibits and more delicious fair food than you could imagine. "America's Oldest Fair" continues to delight, educate, and amaze visitors of all ages.
The York State Fair will return in 2021, taking place July 23 through August 1.
Grandstand Stage Performances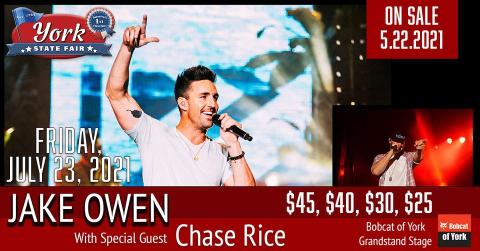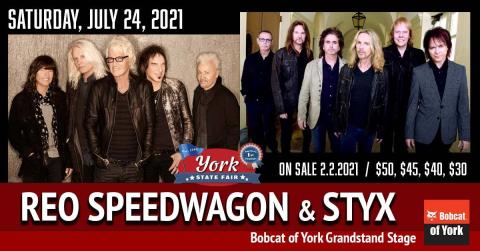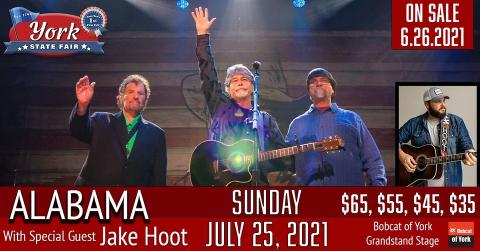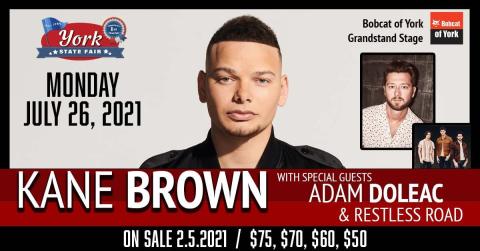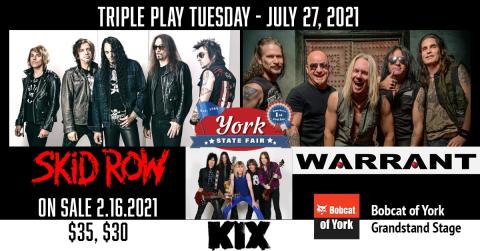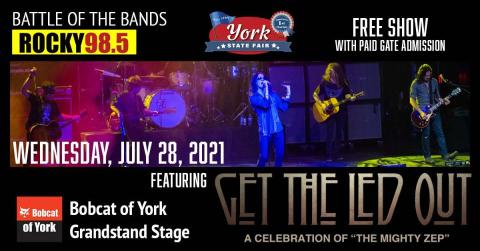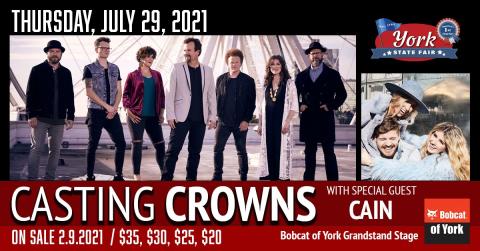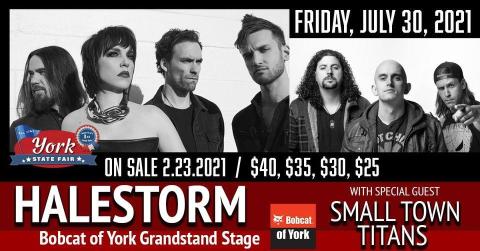 2021 York State Fair Free Attractions Schedule
Hot-Dog Pig Racing – Monday thru Friday, 2 p.m., 4 p.m., 6 p.m., 8 p.m. with additional 12:30 p.m. show Saturday & Sunday
Marvelous Mutts – 2:30 p.m., 4:30 p.m., 6:30 p.m.
Watershow Productions Splashtacular – Monday thru Friday, 3 p.m., 5 p.m., 7 p.m. with additional 1 p.m. show Saturday & Sunday
Aquatic Acrobatic Show – 3:30 p.m., 5:30 p.m., 7:30 p.m.
The Moogician – 1:30 p.m., 4:30 p.m., 7 p.m.
Professor Paddywack – Roving Daily
Rust & Flame Blacksmith Demonstrations – Daily
Daily Butter Sculpture – Daily
Goat Mountain – Daily
Promo Days
Friday, July 23, 2021: PeoplesBank Dollar Day
$1 Admission per person for everyone all day!
Ride the Strates Show Rides for $1 Per Ride
Sunday, July 25, 2021: UPMC Heroes Appreciation Day
FREE Admission plus one guest all day for all Firefighters, Police, Veterans, Active Duty Military, EMS and all Healthcare Personnel with proper ID.
Tuesday, July 27, 2021: PA Lottery Senior Citizens Day 
FREE Admission for all Sr. Citizens with a Medicare Card from 12 p.m. to 4 p.m.
Wednesday, July 28, 2021: Weis Markets Day
FREE Admission all day with a Weis Markets Card
Includes cardholder and up to 4 guests.
Friday, July 30, 2021: Froggy 107.7 Pre-School Pals Day
FREE Admission from 11 a.m. to 3 p.m. for one Adult with a Pre-schooler.
Kiddie Kingdom Ride Wristbands – $10 (Purchase from 11 a.m. to 3 p.m., Ride till 4 p.m.)
For more information on this year's fair, please visit https://yorkstatefair.org/
Visit the Explore York Facebook page for photos from opening day.