York County has some of the best bike trails around, whether you're looking for a leisurely ride through the country, a river-view from your seat, or a challenging rocky terrain. Make sure you check the conditions of the trails before you head out! You can find current weather conditions here.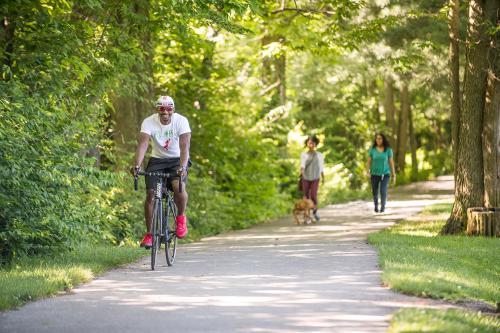 Heritage Rail Trail – Take a ride alongside an active, historic rail line that once carried President Lincoln on his way to deliver the Gettysburg Address. Established in 1992, the Heritage Rail Trail County Park is nearly 30 miles long and runs north from the Mason-Dixon line just south of New Freedom through Glen Rock, Hanover Junction, and Seven Valleys, and into downtown York City and north to Rudy Park.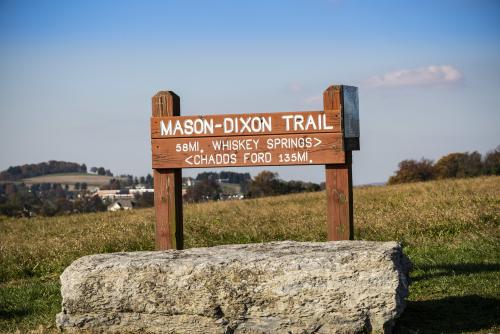 Mason-Dixon Trail – This 200-mile-long trail starts north of York County and runs through several parks in our area. In Wrightsville, the trail runs parallel to the Susquehanna River south to Maryland. Stop at Shanks Mare Outfitters for a refreshing drink, yummy snack, and cool gear.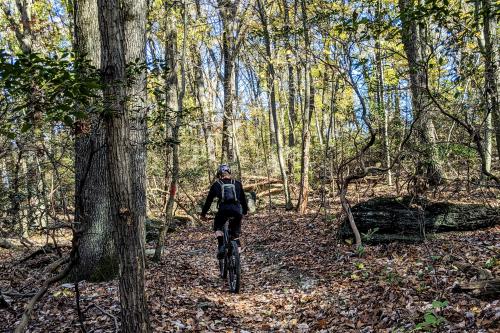 Rocky Ridge Park – Just northeast of the City of York is Rocky Ridge Park.  York County's first park has some of the best views and trails for serious mountain bikers. With more than 12 miles open to bikers, this is a great place to explore from two wheels.
William H. Kain Park – Kain Park consists of 1,637 acres and two lakes, Lake Williams and Lake Redman. Kain Park also offers 12 miles of riding trails for every skill level. Need a treat after your bike ride? Check out nearby Perrydell Farm and Dairy for ice cream that will hit the spot. 
John C. Rudy Park – Not only is there an approximately two-mile paved loop open to biking, hiking, jogging, and rollerblading at Rudy Park, but there's also a BMX bike track. The Revolution Bike Park is run by a community-minded nonprofit committed to encouraging outdoor activity and fitness, equality, and overall well-being. They host BMX Bike competitions throughout the year.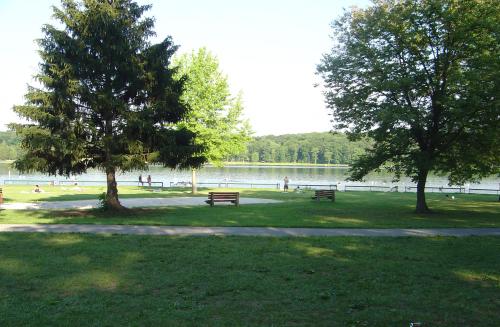 Gifford Pinchot Park – The trails between the campground and Conewago Day Use Area are for joint use by hikers, cross-country skiers, and bicyclists. The Multipurpose Trail network consists of a 3.5-mile outer loop with several internal connectors. The trail winds through woodlands and along the lakeshore and is perfect for a slow, leisurely ride. After a long ride, refuel with coffee from nearby The Hive Cafe or tacos from Taqueria El Camino.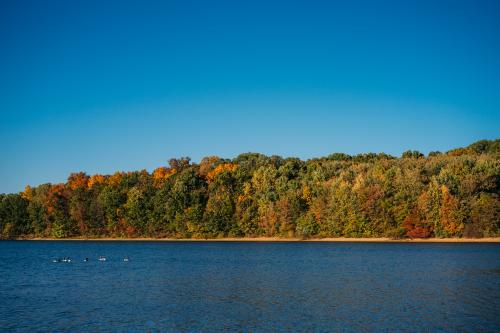 Codorus Park – In the county's southwest corner is beautiful Codorus State Park. The designated 195-acre Mountain Biking Area is on the northern shore of the park. The 6.5 miles of trails crisscross forests and climb short hills. Make a day of it and visit nearby Hanover for delicious food, fascinating history, and unique shopping.