If you're looking to support LGBTQ+ owned/friendly businesses during your next trip to York County, then we have exactly what you need! Check out the multitude of restaurants, places to stay, shops, and experiences our area has in store. 
LGBTQ+ Owned/Operated
The Rainbow Rose Center is a valuable resource which provides connections, emergency rental assistance & housing support, name change assistance, and more to the community in York County. They offer great support groups for all adult identities, gender diversity, QTPOC, living proudly with HIV, silver triangle, and proud families. The Rainbow Rose Center also offers custom training sessions which help you to understand the LGBTQIA+ community, including our rights, risks, and needs a bit better. Topics within these training sessions include allyship, health, domestic violence, politics, youth, aging, transitioning, and more. 
The Handsome Cab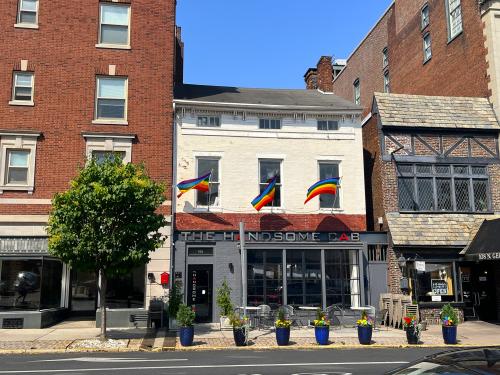 The Handsome Cab Restaurant and Wine Bar is a relaxing and sophisticated spot where everyone is welcome. Whether stopping in for a quick cocktail or indulging in a full meal of good libations, you'll find that the lounge, bar, private wine cellar, and intimate table settings create an environment that harmoniously combines modernity with historical works of the past. 
LGBTQ+ Friendly Businesses
Candi J. Duda Stained Glass and Garden Art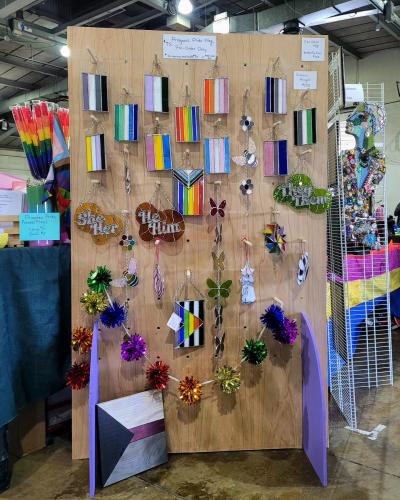 Look no further than Candi J. Duda Stained Glass and Garden Art for handmade glass creations that are sure to catch your eye. Glass designs ranging from pride flags to shamrocks, seasonal designs to bumblebees, are all unique and hand-made with great care. A fun brand created by Candi Duda's daughter, Wild Flower Glassworks, recently merged workspaces with Candi's shop in Red Lion -- which means, double the beautiful art! You can also find garden decorations, plants, and other locally made items there.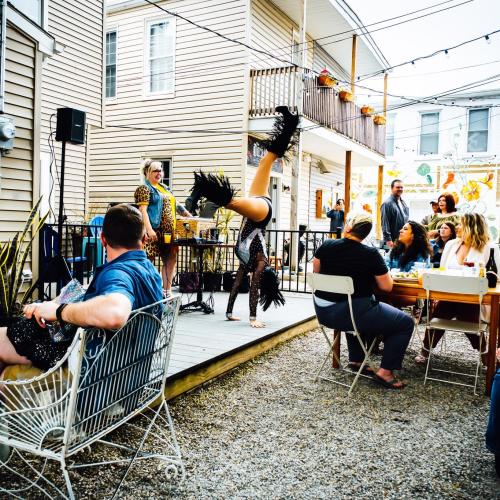 The Cantina is located right in the heart of Royal Square in downtown York. In this bright, artful spot, you'll find a Miami-inspired indoor-outdoor bar with exciting entertainment, fun cocktails, and delicious food. Stop in for their notorious happy hour and enjoy The Cantina's special twist on traditional Mexican fare. Once a month, they throw an extremely entertaining Drag Brunch too! There's always fun to be had at The Cantina.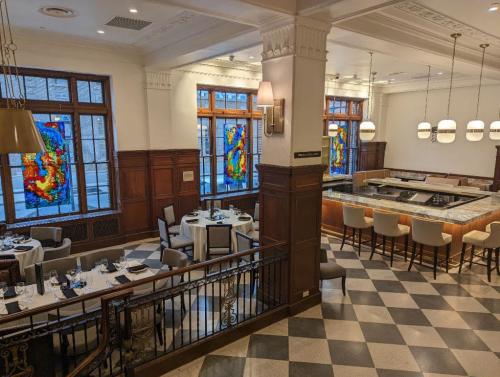 The newly reopened Yorktowne Hotel certainly is a one-a-kind place to stay. Considered a "cornerstone of York," the hotel puts a modern twist on classical art. There are many components of the renovated hotel that were preserved from when it was first built in the early 20th century, such as the revolving door, terrazzo flooring, large murals, and the Cutler Mailbox. 
Enjoy handcrafted brews made from the freshest and finest ingredients at Gift Horse! At this popular spot in downtown York, you can enjoy the inviting environment inside, or take your libations outside to their beer tent and lawn!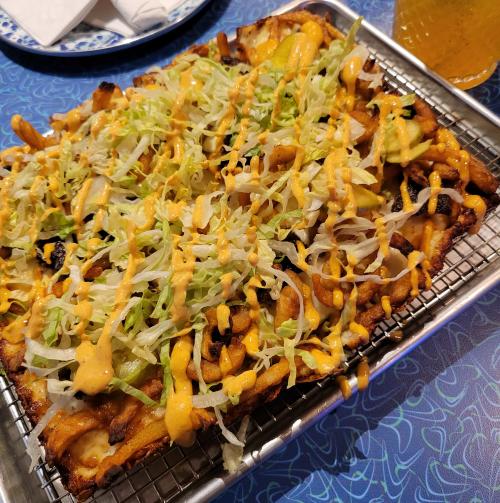 Archetype Pizza is home to some of the best pizza you'll ever have! From their famous Detroit-style deep dish to their hamburger pizza, you do not want to miss out on these flavors. Combine that with their unrivaled atmosphere and you have a recipe for success. You'd be missing out if you didn't check out the exciting events they hold -- like Drag Bingo!
When visiting Keystone Kidspace, your child will have access to experiences, tools, and mentors that spark their imaginations all day long. Have a blast dreaming up fun creations in the Messy Studio, experiment in the Teaching Kitchen, or hang out in the digital lab. There is no shortage of creative opportunities for children of all ages there.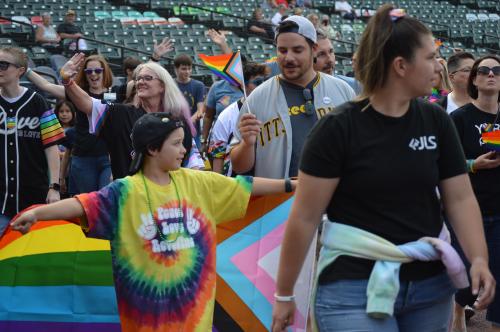 Every year, York Revolution holds a Pride Night in June. The night starts off with a Pride Parade in the ballpark, followed by presentations, performances, and loads of fun. The team also wears Pride themed jerseys for the night! All throughout the season, the Revs hold exciting events at each one of their games. There's fun to be had by everyone -- all are welcome!
There's always something entertaining happening at the Public House at the Markets. Enjoy live music, fun events, great food, and an unmatched atmosphere every single time. Its location inside the Markets at Hanover makes the experience that much better.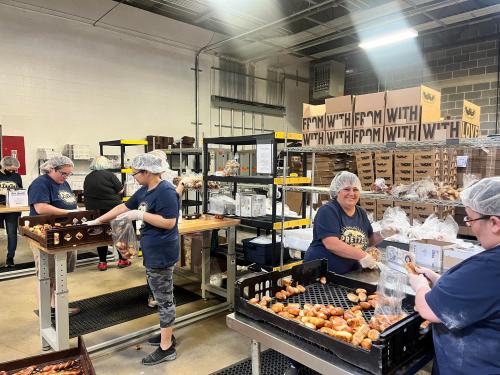 Hand-twisted and freshly made, these soft snacks are unbelievably tasty. Made with only six main ingredients, the simplicity and quality are unparalleled. Check them out online!
The Left Bank Restaurant & Bar
At The Left Bank, you'll have a fine dining experience that's worth writing home about. Get a taste of delectable steaks and seafood paired with lively cocktails and wines. The first Wednesday of each month, they host a Study Hall in which you can explore themed libations and wines with Chef Sam -- reservations required. 
The Appell Center for the Performing Arts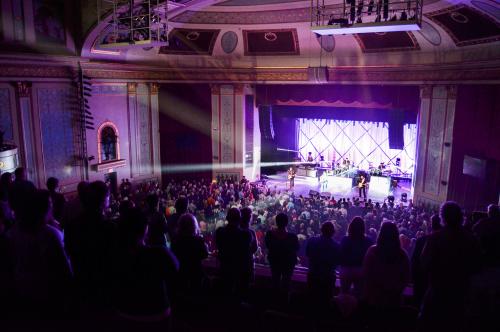 The historic Appell Center for the Performing Arts is a grand structure in which you can find shows of all kinds. They've hosted everything from jazz nights to rap concerts, famous musicals to free movie nights. There's nothing better than a variety of shows that don't cost a fortune.
and MORE! By no means is this a conclusive list of LGBTQ+ owned/friendly businesses in the area. Find more when you visit York County! All are welcome here.