"I believe that in a great city, or even in a small city or a village, a great theatre is the outward and visible sign of an inward and probable culture." ~Laurence Olivier
York Countians can attest to the truth of this quote. Our area has a wealth of beautiful theaters that provide some of the best stage productions around. These theaters offer not only entertainment but enrich lives with the culture they bring to south-central PA. We have laid out some of our favorite theaters across York County and beyond. Get a sneak peek into what these theaters have in store for the 2021-2022 season! Looking for more events in York County? Our event calendar is always packed with fun things to do.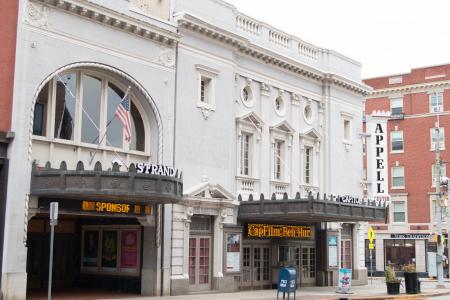 The Appell Center for the Performing Arts brings some of the biggest names in live entertainment to York County. The Appell features two historic theaters – the Strand Theatre built in 1925 and the Capitol Theatre built in 1906 – each with its own unique history. From stand-up comedy to musical acts, touching plays to sweeping musicals, vintage films to cutting-edge movies, there is so much to choose from when planning your visit. 
These are just a few of the shows coming up at the Appell Center! Get Tickets Here!
Big Bad Voodoo Daddy's Wild And Swingin' Holiday Party! - December 18, 2021
John Williams 90th Birthday Presented By York Symphony Orchestra - January 22, 2022
Rent: 25th Anniversary Farewell Tour - February 2, 2022
Dvorak's New World Presented By York Symphony Orchestra - February 19, 2022
Caplive: High Noon -- A Tribute To Lynyrd Skynyrd & Southern Rock - March 19, 2022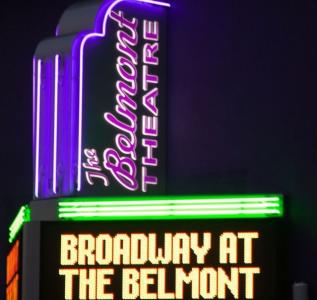 There is no better way to share time with family and friends than Broadway at The Belmont! This theatre depicts a beautiful, professional facility that houses The Main Stage Theatre and The Grumbacher Studio. The productions presented are of the highest quality, attracting actors and audiences from the entire south-central PA region. The Belmont Theatre provides an opportunity for people to enjoy live theatre at a convenient location and an affordable cost. Tickets Available Here.
Disney's Beauty And The Beast - November 19-21 & 26-28, 2021
The Unforgettable Big Band - December 10, 11 & 12, 2022
Arsenic And Old Lace - January 7-9 & 13-16, 2022
Steel Magnolias - April 22-24 & 28, May 1, 2022
Hello, Dolly! - June 10-12 & 16-19, 2022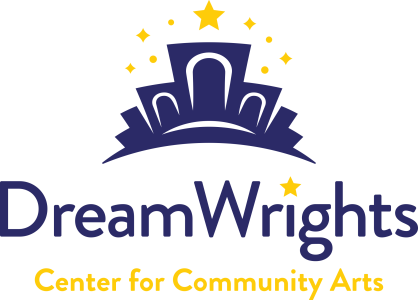 DreamWrights is the place to go for a sense of community, creative expression, and educational growth opportunities through the performing arts. They aim to build character through the learning experiences inherent in creating art together. With year-round classes and workshops, they invite the public in to learn about the craft of acting. If you prefer to experience shows from a seat rather than the stage, check out these upcoming productions. Tickets available here!
A Christmas Carol -  December 10-19, 2021
Charlotte's Web - February 25-March 6, 2022
Avenue Q - April 1-10, 2022
Spring Awakening - June 17-26, 2022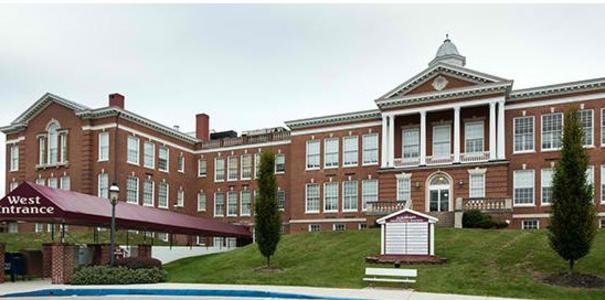 The mission of the Eichelberger Performing Arts Center is to provide cultural enrichment and educational experiences for youth and adults.  The Eichelberger building is undoubtedly one of Hanover's most beautiful and recognizable buildings. Now over 100 years old, it has a rich, 95-year history of private and public-school education. It currently serves as a commercial building that houses professional offices and the Eichelberger Performing Arts Center. Hosting both local and national touring acts, Eichelberger is a great place to enjoy fantastic music. Tickets available here!
Spring Garden Band Christmas Concert – FREE! - November 28, 2021
Jim Breuer - Freedom of Laughter Tour - December 4, 2021
Elvis Tribute - February 26, 2022
Croce Plays Croce - March 5, 2022

The Pullo Center at Penn State York features a 1,016-seat theatre with full production capabilities. The Pullo Center offers a diverse array of touring shows, concerts, and cultural and community events. Tickets available here!
E.M.C. Presents: Holiday Celebration 2021 - December 12, 2021
Dinosaur World LIVE - January 23, 2022
The McCartney Years - February 4, 2022
That Golden Girls Show! - February 18, 2022
William Shatner Live Onstage following a Screening of Star Trek II: The Wrath of Khan - March 4, 2022
Since its debut in 1997, American Music Theatre welcomed Grammy winners, C.M.A. winners, Tony winners, Opry legends, and even Oscar winners to the stage. They've hosted acclaimed original shows, national Broadway tours, and one-of-a-kind Christmas extravaganzas. There's something on stage for everyone at American Music Theatre. Tickets Available Here! 
Dancing With The Stars: Live! - January 17, 2022
Scott McCreery - January 21, 2022
Phillip Phillips & Jon Foreman - January 27, 2022
Elvis Birthday Bash - January 29. 2022
The Dutch Apple is now in its 35th year and consistently provides top-quality productions, award-winning food, and exceptional service to more than 150,000 guests annually. The theatre seats 328 and is located in the heart of the Amish Country in south-central Pennsylvania. It features a simple yet sophisticated charm you won't find in many theatres. Tickets available here!
Miracle on 34th Street - November 11-December 23, 2021
Singin' In The Rain - February 25 - April 26, 2022
Rock of Ages - April 22 - May 14, 2022
Summer – The Donna Summer Musical - June 3 - June 25, 2022
Totem Pole Playhouse, "America's Summer Theater," began its life in a small, converted auto shop in 1950 and has gone on to become one of the best known and highly regarded summer theaters in the United States. The New York Times called Totem Pole Playhouse "the Cadillac of summer theaters." It is never too soon to start planning your visit; check out these upcoming shows. Tickets available here!
A Christmas Carol - December 9 - 19, 2021
Always… Patsy Cline - May 27 - June 12, 2022
The Sound of Music - June 19 - July 5, 2022
Beehive - July 8 - July 24, 2022
Footloose - July 29 - August 14, 2022