Restaurants in York County
Blending locally-sourced ingredients, history, and artistry, York County is your culinary one-stop-shop. Sip local brews on the Good Libations Trails, savor farm-fresh cuisine at restaurants in York, PA, and indulge in homemade ice cream with family and friends.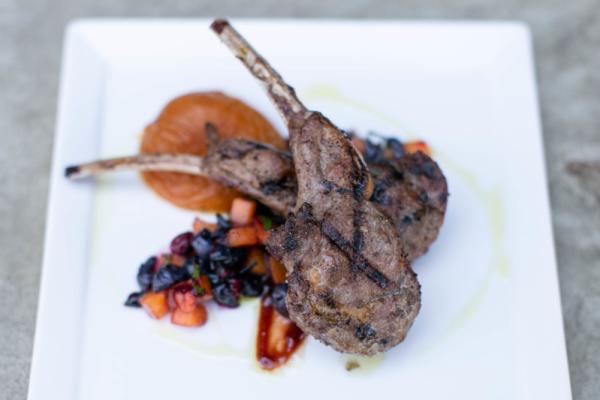 Best Casual York PA Restaurants 
York County is full of casual dining options that'll please every palate. 
Pair a woodfired pizza or savory sandwich with a craft cider or soda at Wyndridge Farm. The Dallastown attraction features a scratch kitchen known for sourcing fresh ingredients from local farmers. Along the Susquehanna River in Wrightsville is another farm-fresh establishment, John Wright Restaurant. Find a selection of seafood, pasta, and steak options. Another draw is the building, which dates back to 1916.
The city of York has a cornucopia of culinary offerings, like the fast-casual Southern brunch spot ROOST Uncommon Kitchen and handcrafted pizza place Brewvino.
For the Coffee & Tea Lover
Need an afternoon pick-me-up? York County delivers with its tea and coffee shops. 
Make a reservation for high tea at The Front Porch in Hallam and enjoy soups, sandwiches, and sweets. The menu changes seasonally, and so does the décor. For locally-roasted coffee and fresh tea, cozy up inside The Hive Coffee House & Cafe in York.
Upscale Places to Eat in York, PA
There's no need to come dressed to the nines at our fine dining establishments. We only ask you to bring great company and a curious appetite. 
Enjoy an all-American brunch, lunch, or dinner at The First Post Public House in York. The food is as much a feast for the eyes as the historical elements of the 19th-century restored building. That's also the case for Victor's Italian Restaurant, which resides in a 19th-century church. For handcrafted cocktails or mocktails and global cuisines, check out the trendy Revival Social Club.
Sweet Treats
From artisan ice cream shops to freshly-baked goods, there are plenty of snack and sweet shops across York County.
Build your dream cone or sundae at Sweet Willows Creamery in York. It's one of the many ice cream shops across York County. There are also bakeries, like Prince Street Cafe York, where you'll find freshly-baked cookies and savory treats.
Many of our restaurants offer seasonal outdoor dining. Make a reservation to ensure a table at a popular spot in town. Some restaurants offer private dining for special occasions.