Download Your Official York County Travel Guide
We've gone digital for 2021! The 2021 Official York County Travel Guide is available for you to download and explore, with a complete listing of all our amazing members, as well as editorial sections on history, dining, and the outdoors. Flip through our virtual pages and start planning your next getaway to York County!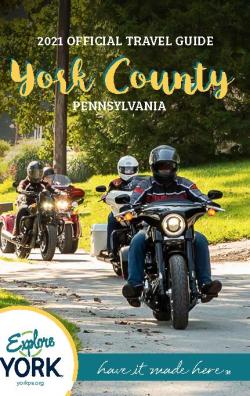 We're currently finalizing our 2022 Official Travel Guide, which will be ready in January 2022. We're excited to share this with you and will post a digital version here when complete.
If you'd like to have a printed copy mailed to you when ready, please fill out the request form below. We anticipate mailing the new travel guides out in January 2022.
Please note: We are only able to deliver to the U.S. and Canada. Visitors from other countries are encouraged to use our digital travel guide to learn more about York County or contact us at info@yorkpa.org. Thank you!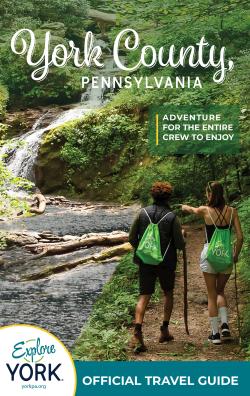 Do you need a case of travel guides? Find our bulk order form here.