Have a loved one on your list with their own unique style? Give them the gift of a unique addition to their wardrobe this holiday season. York is filled with one-of-a-kind shopping opportunities. Check out small boutiques filled with one-of-a-kind finds that will make your stylish friend's and family's eyes light up!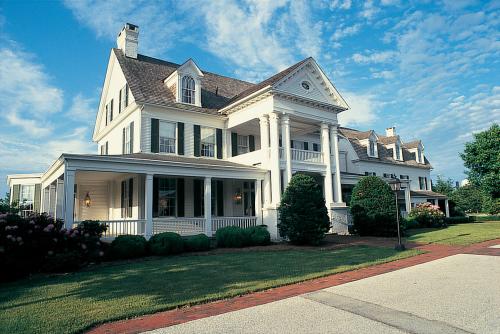 Looking for chic jewelry, handbags, candles, and more lovely gifts? Stop into Christmas Tree Hill in The Mansion for a wide array of decorative and fashionable items. There are bracelets and baubles for every taste, bath and body products, home goods, and plenty of Christmas cheer, like ornaments, stockings, nativity sets, and so much more.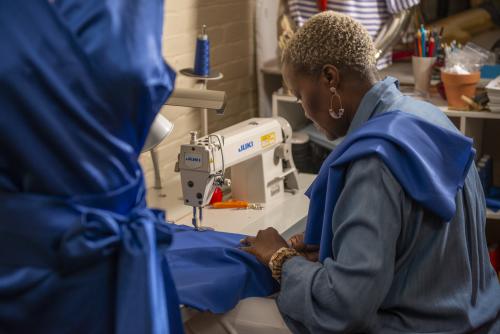 Celebrate cultural diversity through fashion with stunning handmade women's clothing. Owned and operated by Victoria Kageni-Woodard, who learned how to sew as a young girl growing up in Kenya and hasn't looked back since! Gusa, a Swahili term for touch, highlights what she does best as she creates beautiful, affordable women's ready-to-wear fashion. There is nothing more thoughtful than a hand-crafted, stunning garment that will set your special someone apart from the crowd.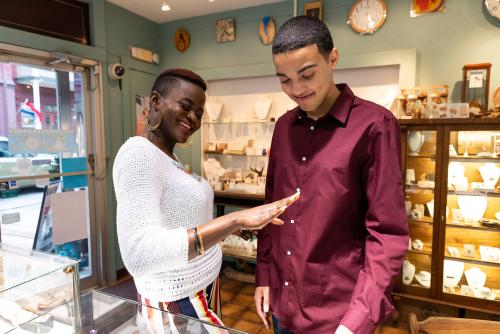 Locally-owned and operated by three generations for more than 70 years, The Watchmaker's Daughter offers a jewelry experience that is unmatched throughout Central Pennsylvania, bringing you pieces with modern chic, traditional class, and vintage heritage. From art deco and glass pendants to platinum engagement rings, The Watchmaker's Daughter is skilled in jewelry design and repair services, making it easy to fulfill all of your watch and jewelry needs during this holiday season.