Know someone who finds their peace in nature? Give them a gift geared to their tastes with specialized products to enhance their outdoor adventures.

For the Athlete
Stop into Shank's Mare Outfitters, the place to go for outdoorsy adventures. Housed in a charming 1880s-era general store building on the Susquehanna River, Shank's offers a large selection of recreational, touring, fishing, kayaking, stand-up paddleboarding, hiking, and cross-country skiing gear. If you'd rather give an experiential gift, you can purchase kayak or paddleboard lessons, guided hikes, paddling trips, and more for the nature-lover in your life. 
Flying Feet Sport Shoes offers shoes for every sport, as well as high-quality gear of all sorts. Find jackets, backpacks, socks, hats, gloves, and more from the best-rated brands to keep your favorite runner or athletic-type comfy and motivated all winter long. 
For the snow crazy in your life, give your adventurer the gift of a thrilling run down Blair Mountain at Roundtop Mountain Resort just outside Dillsburg. An Epic Mountain Pass or a gift card to use in the ski shop are just two of the ways you can give your loved one the gift of skiing this winter.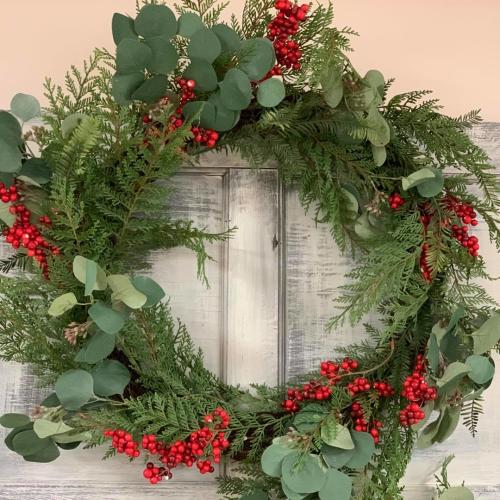 For the Gardener
Heartwood Nursery specializes in woody propagation, meaning trees and shrubs, as well as native woody propagation. A significant amount of the nursery's inventory is propagated on-site using local seed and cutting sources. Nursery inventory has been expanded to include native groundcovers, a wider selection of native perennials, ferns, and selected American and other holly liners or starter plants. Also, on-site is Heartwood Nursery's Retail Garden and Gift Shop, which offers native plants and other selected species, as well as local, handmade arts and crafts and garden supplies.
Miller Plant Farm started a tradition of quality when they opened their first greenhouse in 1928. Today, they remain a family-owned farm and garden center, operating 29 greenhouses and providing plants for transplant to both home gardeners and commercial farmers. True greenhouse growers, produce 95% of the plants and flowers as well as vegetable plants and herbs on their farm. They are also farmers, growing fresh produce for sale in season to the local community from the very plants that they start from seed and sell.