From gourmet cheeses to locally produced snacks, York is a great place to shop for the foodie in your life. You'll have a hard time picking just one thing at each of these amazing foodie finds. Don't forget to pick up a gift card from their favorite restaurant, too.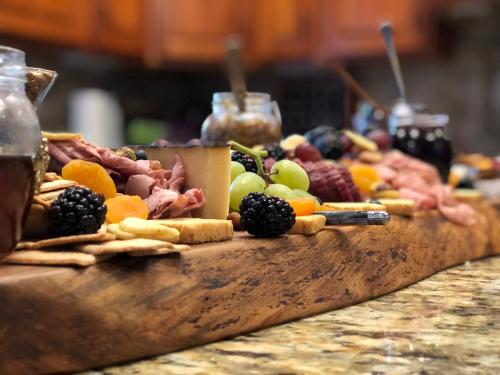 For The Gourmand
Caputo Brothers Creamery is the country's premier producer of handcrafted, traditional, real Mozzarella cheese! David and Rynn Caputo honed their craft in Italy and brought those traditions to York County, utilizing milk from local dairies to make their award-winning cheeses. They also offer online classes for those interested in learning how to pull their own mozzarella and offer a new Cheese of the Month Club.
Nature's Platter, a unique charcuterie board shop, creates stunning works of art onsite using local and exotic wood of all shapes and sizes, ranging from six inches to seven feet and beyond! Customers can choose to purchase a premade charcuterie board or work with owner and artisan Marie Fisher to create a custom order, from selecting the wood slab to consulting on the size and finishes.
Tutoni's Flour Shop offers vegan-friendly and nut/egg/dairy/preservative-free pasta lovingly made fresh daily right here in York County. For die-hard pasta fans, choose the subscription service for fresh pasta and sauce shipped out monthly.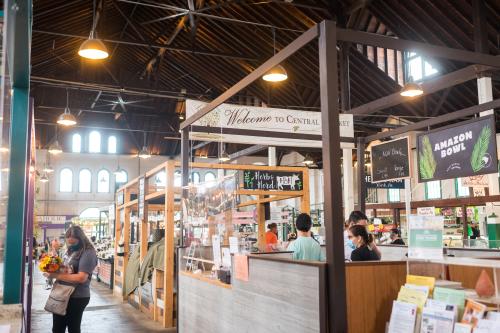 Farm Fresh Choices!
York County is home to some of the best farms in the state. Gift your special someone a taste of the country by picking up goodies from one of these awesome farmer's markets.
York's Central Market is a food-lover's paradise. While you may know it best for its abundant fresh produce, farm-raised meats and amazing cheeses, the Market also has plenty of delectable, giftable items. Teas and spices, addictively good pretzels, and handmade confections are just a few of the delights you'll find!
Brown's Orchards has family at its very core and has been owned and operated by three generations of the Brown family, all committed to home-grown excellence. Since 1948, Brown's has transformed from a small, simple farm and roadside stand into a 29,000 sq. ft. farm market and one of the region's favorite family destinations. Stop here for the best produce, apple cider, and food themed gifts. 
The Markets at Shrewsbury is another incredible place to shop for food-related gifts. Local canned goods, PA Dutch candies, locally-roasted coffee beans, and vintages from Mount Hope Winery are perfect gifts for anyone who isn't shy about their PA pride!
The Markets at Hanover offers an array of food-related gifts. Spices, maple syrup, olive oils, coffee and other gourmet grocery items make stellar stocking stuffers for anyone who appreciates quality local ingredients.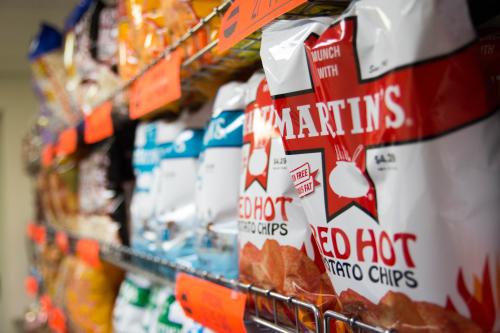 Snack Lover's Paradise
Whether it is salty or sweet, York County is truly a snack lover's paradise. Pick up the perfect stocking stuffers for less than at grocery stores at one of the factory outlets in York County.
Did you know the traditional favorite animal crackers are a York County tradition? Stauffer's has been producing this childhood throwback for 150 years. Stop in the Stauffer's Cookie Outlet to pick up seasonal favorites like chocolate covered stars and ginger snaps along with everyone's favorite animal cracker.
For the pretzel lovers in your life, swing by Snyder's of Hanover. Not only can you get a great deal at the factory store, they often have test flavors that you won't be able to find anywhere else.
Looking to shop online for snacks this holiday season? Head over to Martin's Snacks where you can order and have the best Kettle Cook'd Chips and more delivered right to your door.