When the temperatures dip low, don't feel like you can't get out and explore. Check out these places in York County with fireplaces, fire pits, and a warm cup of something delicious to keep you toasty. Make sure to check operating hours before your visit!
Cafés and Tea Houses – Check out these local cafes and tea houses and fill your mug while filling your soul.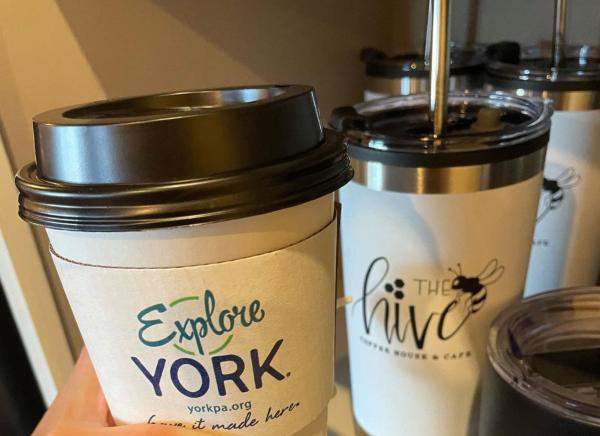 The Hive Coffee House & Café  is a cozy space where the caffeine flows freely and good friends gather to catch up over a steaming mug. Don't feel like you need to rush at this off-the-beaten path café, instead curl up on the couch with a good book or settle in at a table with your laptop and latest project.
Enjoy a fresh cup of brewed aromatic tea and an unforgettable, relaxing meal at the Front Porch Tea Room. Surrounded by beautiful grounds, with an expansive front porch, owner Michelle invites you to step back in time and leave the hustle and bustle of the modern world behind.
Leandra Witchwood, owner of Symmetry Holistic Collective and The Witchwood Teahouse, offers more than 60 varieties of organic hand-blended, loose-leaf tea. Leandra also offers tea leaf readings for those looking for a glimpse into the mystical with their tea.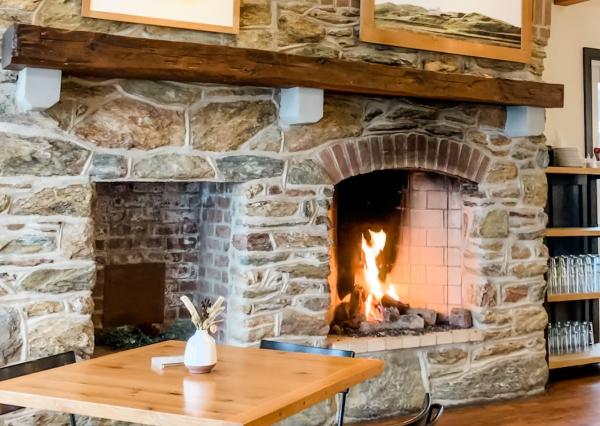 Restaurants – Indulge in a hearty meal next to a crackling fire at these York County restaurants.
From the scratch kitchen and menu to an extraordinary atmosphere, both inside and outside, Wyndridge Farm creates a warm and inviting space for friends and family to gather. Ask for a table next to the large fireplace to get the blood flowing after a blustery day.
Featuring two open-air bars, a cigar lounge and outdoor seating year-round, there is something for everyone to enjoy at the White Rose Bar & Grill in downtown York. Their welcoming fireplace and covered porch seating are the perfect places to enjoy a meal while warming up.
Rockfish Public House is a premier seafood restaurant and entertainment venue located in Downtown York. This gorgeous restaurant in the heart of York's restaurant row offers a cozy fireplace on the second floor for you to enjoy your meal beside.