There's no better way to experience nature than by foot, and York County has plenty of spots that just beg you to lace up your hiking boots and explore.
From a 21-mile rail trail packed with history to a scenic vista with spectacular views of the Susquehanna Riverlands to a peaceful park surrounded by nature, there's a place for everyone of all abilities to get outside.
Here are just a few places where you can explore York County's wild side by foot (or by pedal, if biking is more your thing).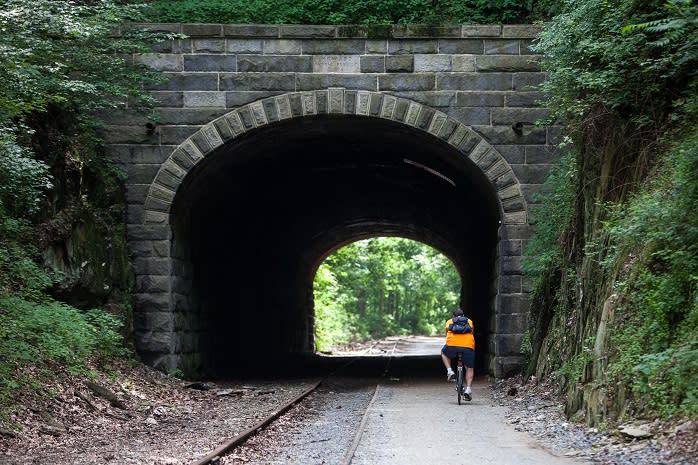 Fill your backpack with snacks and spend a weekend exploring one of York County's favorite outdoor adventure spots for hikers and bikers: The Heritage Rail Trail.
Stretching 21 miles from the Mason-Dixon Line north to historically edgy Downtown York, the rail trail runs along the very same Northern Central lines that carried President Lincoln on his way to deliver the Gettysburg Address in 1863 -- and tragically, his funeral train two years later.
The trail is packed with scenic views of the York County countryside, as well as history. Three historic structures are found along the trail, including Hanover Junction. Lincoln stopped at the station for two days on his way to Gettysburg.
Farther north, hikers will find  the oldest continuously operational railroad tunnel in the world.
Keep an eye out for the William H. Simpson No. 17 -- Northern Central Railway's replica Civil War-era steam engine. It chugs along the rail trail from New Freedom to Hanover Junction. And, yes, train rides are available.
For even longer excursions, start at the rail trail's northern end in Downtown York and follow it all the way to the Mason-Dixon Line, where it connects with the Torrey C. Brown Trail in Maryland.
You can even make it a weekend getaway with a stay in the Jackson House Bed and Breakfast in Railroad or the Grace Manor Bed and Breakfast in York.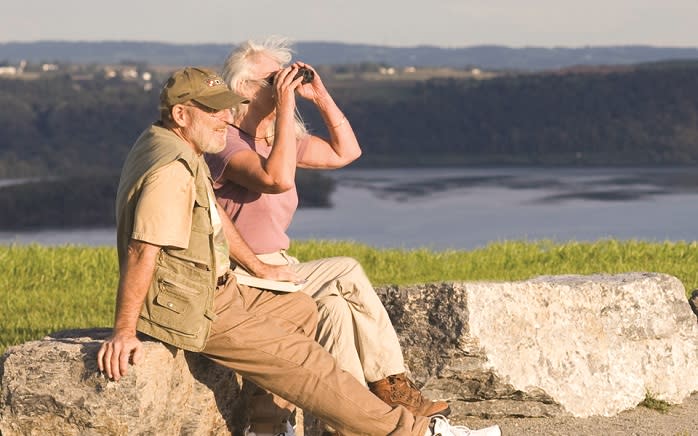 This isn't so much a hike as it is a gentle uphill walk, but by the end you'll feel as if you've conquered a mountain.
The park rewards those who make the half-mile trek up the Heritage Trail with a stunning panoramic view of the Susquehanna Riverlands and gorgeous Wrightsville countryside. It's a prime spot for bird watching or just relaxing while soaking up the sun.
Rock benches along the ADA gravel trail provide easy resting spots, and there's plenty of room for strollers and wheelchairs.
Two more half-mile grass trails traverse the park. One is the 193-mile Mason-Dixon Trail, making the vista an excellent jumping off point to a longer journey or memorable stop along the way.
Picnic tables and a restroom are found by the parking lot.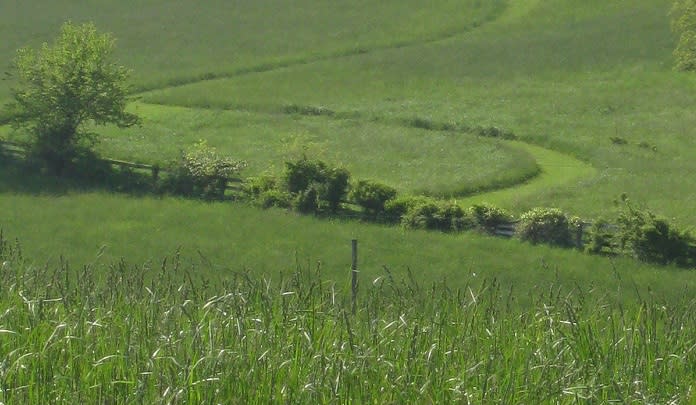 History and nature converge at Native Lands County Park, another Susquehanna Riverlands destination. Hikers can take a self-guided tour through the past as they follow a six-foot-wide mowed trail across more than 160 acres of park land.
The south trailhead of the Native Lands Heritage Trail starts at the Zimmerman Center for Heritage, an official visitor contact station for the Captain John Smith Chesapeake National Historic Trail. Visitors can have their National Park Passport stamped here and explore Susquehanna Indian artifacts, river art and more before setting off on the hiking trail.
As they head north, hikers will encounter more waystops, including a hilltop that was the site of the last-known settlement of the Susquehannock Indians. The path continues by the ruins of an 1800s farmstead, an old family cemetery with plots dating to 1824 and on to Klines Run Park.
Hikers can gaze out over the Susquehanna Rivers' Conejohela Flats, formed when silt built up following a dam installation in the 1930s. Today, it's a bird-watching paradise, as nearly 38 species flock to the Flats as they migrate each year.
The Mason-Dixon Trail also runs through Native Lands County Park for serious hikers.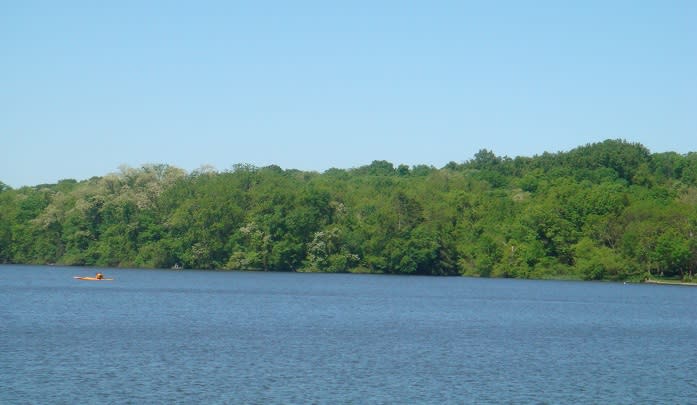 This 2,338-acre state park is packed with 18 miles of hiking trails, with easy options for beginners and difficult hikes for those looking for a challenge.
Take it easy on the 1.2-mile Gravel Trail that follows the path of an old woods road. Along the way, you might see some curious concrete structures. They're actually supports from an old toboggan run that never quite took off!
More serious hikers will want to conquer the Lakeside Trail. It covers 8.5 miles, and though it has some easy gravel stretches, more narrow remote sections make this a challenge, especially in wet conditions. However, it's the most scenic trail in the park, and a great way for outdoor enthusiasts to spend a day among the trees.
Several other trails of varying difficulty take visitors through mature oak forests, past old stone walls and rock outcroppings. And like many other parks in York, the Mason-Dixon Trail also charts a path through Gifford Pinchot.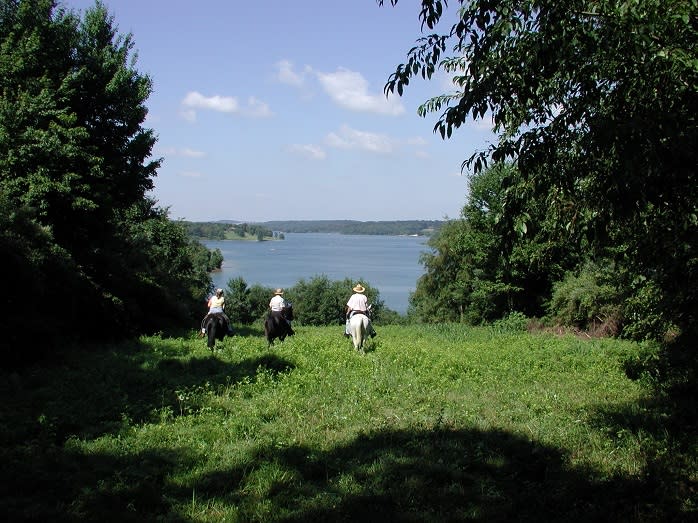 Lake Marburg is the prime attraction in this state park, but there's plenty to do along the 26 miles of shoreline, too. Though all trails can be hiked, two are reserved for hiking exclusively.
A higher difficulty level, the Mary Ann Furnace Trail takes hikers through wetlands and forest area before coming to a fork. One path follows the lake's shoreline, while the other takes hikers to a hilltop with a view of the nearby campground.
The 1.5-mile La-Ho Trail offers excellent birding and passes a cemetery with a tombstone dating all the way to 1722. Some areas are steep and muddy.
Keep an eye out for ducks, herons, ospreys and maybe even a bald eagle or two while exploring Codorus State Park.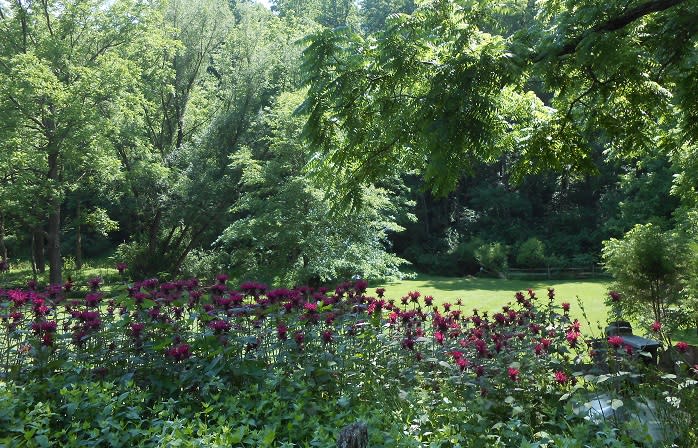 Home to a wide variety of flora and fauna, Nixon County Park is designed for the peaceful observation of the natural world around us.
Bikes, horses and pets are not allowed on the trails, and the parks asks that activities are kept to a minimum. The park features six miles of trails, and the Quiet Walk Nature Trail takes visitors on a leisurely half-mile hike surrounded by dogwoods, eastern red cedars and downed trees that serve as habitat for salamanders and other creatures. Stop by the council ring to listen to the world around you.