The height of summer has brought high temperatures and humid days with it. There is no better way to beat the heat in York County than to find a fun place to make a splash. Here are a few of our favorites for you to try out this summer!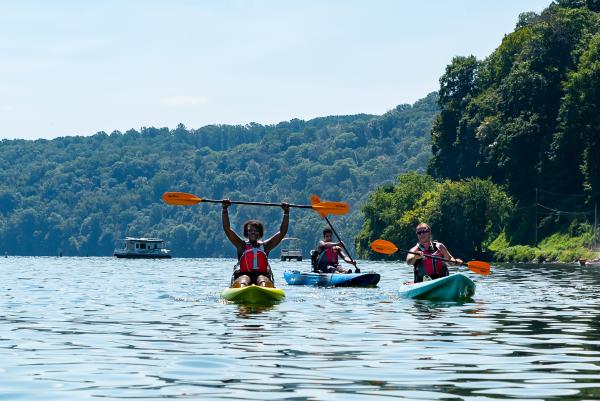 Shank's Mare - Located in an 1880's era general store building on the shores of the Susquehanna River, Shank's Mare Outfitters specializes in sales, rental, guiding and instruction of recreational, touring, fishing kayaking, stand-up paddleboarding, hiking, and cross country skiing. 
Indian Steps Museum Hiking Trails – The Ulmer-Root-Haines Memorial Park is a series of nature trails located in the hills near the Indian Steps Museum. The rugged trail leads up to a waterfall and even further up into the hills. The waterfall runs more after it has rained recently, but be careful because the path can get slippery.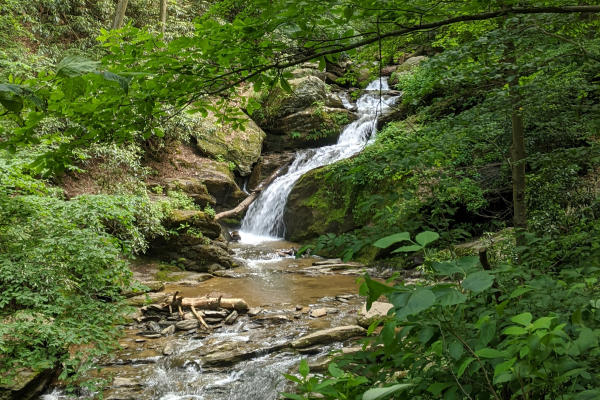 Mill Creek Falls – If you love waterfalls, this is definitely the place to go! Enjoy an easy, beautiful hike on the Mason Dixon Trail before coming across the Mill Creek Falls. These falls gradually spill down the hillside, making pools that are perfect for wading in on a hot summer day. There are several spots along the trail where you can access the falls, making it ideal for families or groups. Pack a picnic to enjoy on the many rocks and logs along the falls.
Nixon Park – Not only does Nixon Park have a beautiful and fascinating nature center where you can take a break from the sun, but it also has a natural outdoor play area perfect for younger kids. This gated area has a shallow creek available for wading and discovering nature. Follow the trails and find natural features to climb and swing on. Once you're finished enjoying the park, take a short drive down the road to Perrydell Farm Dairy, where you can enjoy a refreshing ice cream treat.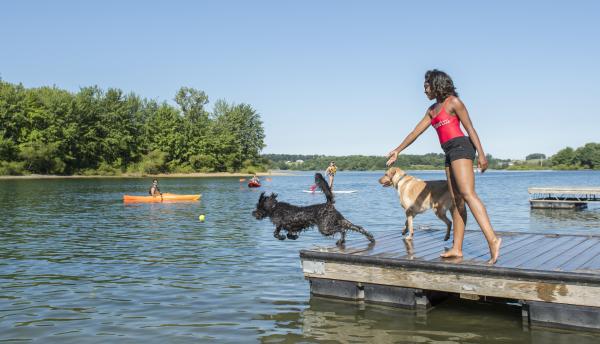 Codorus State Park – The 1,275-acre Lake Marburg has 26 miles of shoreline and is a rest stop for migrating waterfowl and shorebirds. The lake is also popular with boaters, including sailing and motorboats. Anglers love the lake for warm water fishing and can also fish Codorus Creek for trout. Take a swim in the pool overlooking Lake Marburg. Complete with waterslide and gorgeous views, this is a great place to take the kiddos and still enjoy nature.