Art Is Made Here
York County has a burgeoning art scene that should not be missed. Galleries, shops, murals, and street art are all part of the area's artistic landscape. Here are a few of the best places in York County to see beautiful works of art.
Galleries:

10 N Beaver St, York, PA 17401 - Creative York is a non-profit visual arts center located in historic downtown York, PA, featuring two art galleries showcasing local, regional, and national artists. They frequently exhibit innovative new artists, local favorites, experimental installations, and diverse art forms to give art enthusiasts a uniquely inspiring experience with each visit.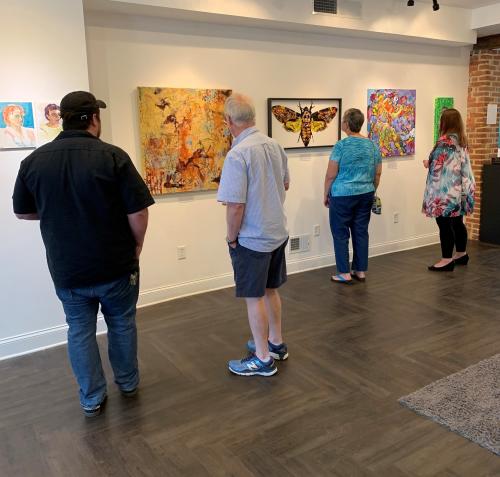 The Parliament Arts Organization
116 E King St, York, PA 17401 - Once a residential area, the 100 block of East King Street has become an energetic haven of innovation and talent in York City thanks to the efforts of The Parliament Arts Organization. This fantastic community art space and shows art shows fill the block with excitement and energy.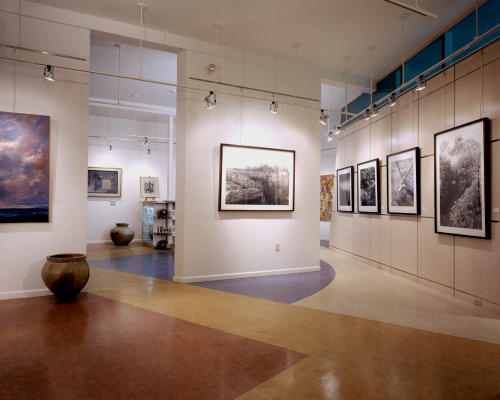 220 S Marshall St, York, PA 17402 - The York Art Association, one of the oldest art associations in the country, proudly offers two admission-free galleries exhibiting local art plus year-round classes for adults and children. The Nancy M. Woodward Gallery hosts seven exhibitions a year, including members-only exhibitions, invitationals, and the annual Open Juried Exhibition.  The Sally Little Danyo Members' Sales Gallery, located at the front of the Nancy M. Woodward Gallery, provides a venue for YAA members to display original artwork and prints for sale.
Shops:

34 W Philadelphia St, York, PA 17401 - Locals know Central Market House is the place to go for lunch on Tuesdays, Thursdays, and Saturdays. But you might not realize that it is also a prime place to visit for art! Vendors such as Inspired Imagez serve up amazing art for you to take home.

43 N Main St, Red Lion, PA 17356 - Candi J. Duda has been shaping glass into art for nearly 20 years. Her breath-taking creations range from intricate windows to delicate ornaments and everything in between. Visit her quaint Red Lion shop for a unique gift or to take a class from the master herself.

441 E Market St, York, PA 17403 - The York Merchant, housed in the New York Wire Works Building, is an expansive marketplace celebrating all things handcrafted! Discover one-of-a-kind products from more than 100 original merchants, artists, and crafters!
Street Art / Murals:

Mural Park and Various Locations - Royal Square has become a destination for its murals that grace the walls of York City's vintage buildings. Tour the area using a self-guided mural map available at royalsquaredistrict.com/murals or just enjoy a random journey of exploration.

Various Locations - Take a stroll through downtown York and you might find yourself doing a double-take while passing stories-high murals, playful sculptures, and even industrial trash cans. Everywhere you look you'll see evidence of the maker's spirit alive and well in York. You could fill an entire day with wandering the streets and finding these hidden-in-plain-sight gems.

30 Enterprise Street, Glen Rock, PA 17327 - Ruins Hall has a long history in manufacturing. It has served many purposes since being built in the 1870s, but now it serves as a haven for street artists. Walking into the Ruins, you can almost feel the history of the place in every crumbling bit of concrete. Owned by CrocodileDog Marketing today, Ruins Hall hosts events such as weddings, festivals, and pop-up markets.

200 block of North Penn St. - The art bridge was established in 2017 by the York Time Bank, transforming a "vandalism issue" into a creative community asset. The art bridge created a safe space for street artists to share their work with the community while raising awareness about the beauty of graffiti and street art in general. The art bridge is a footbridge connecting the 200 block of North Penn Street with Gay Avenue, right off Roosevelt Avenue between Philadelphia Street and Rt 30.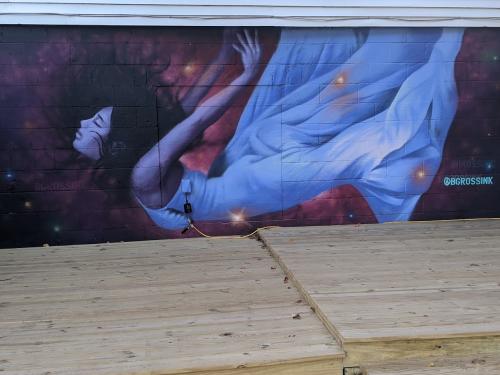 81 W Canal St, Dover, PA 17315 - Not only are the area's best tacos found at Taqueria El Camino, but so are some of York County's most admired murals. The building housing this awesome eatery is also adorned in gorgeous art. While you wait for your food to be ready, make sure to take a stroll around and appreciate the work that went into making this one-of-a-kind spot.