There's nothing quite like the crisp crunch of locally grown produce or the juicy sweetness of freshly picked fruit. You'll find bountiful offerings, including delicious baked sweet and savory treats, artisan creations, and greenhouse plants in the many farmers markets of York County, PA. Although many markets are open year-round, days and hours of operation may change seasonally, just like the selection of fresh produce and goods.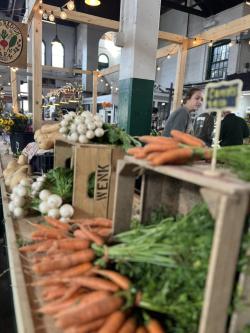 In York City, PA
Central Market House
In the heart of downtown York City, Central Market House features more than 50 vendors and countless experiences to fill your basket, belly, and soul. Enjoy a selection of produce, meat, fish, and baked goods. In addition, treat yourself to specialty foods and unique creations from the many talented chefs, bakers, and artisans of York County. The market is open 7 a.m.-2 p.m. Tuesday, Thursday, and Saturday, and 5-9 p.m. on the first Friday of every month (select vendors have additional hours). Check Facebook to learn more about upcoming events. 
Penn Market
Penn Market opened in 1866 and is the oldest farmers market in York, PA. The market is located in the WeCo neighborhood of York City and is open 6:30 a.m.-3 p.m. on Tuesday, Friday, and Saturday. You'll find dozens of vendors offering abundant fresh produce, meat and cheese, baked goods, local wine, and other non-perishable items. There's a free parking lot adjacent to the building for your convenience. Check Facebook for special events. 
Across York County, PA
Perrydell Farm
Head to Perrydell Farm for everything dairy, from hormone-free milk to sweet treats. Embark on a free, self-guided tour of their operation, where you can see the feeding of calves, milking of cows, and bottling of milk. Afterward, treat yourself to a cone of their delicious hand-dipped ice cream!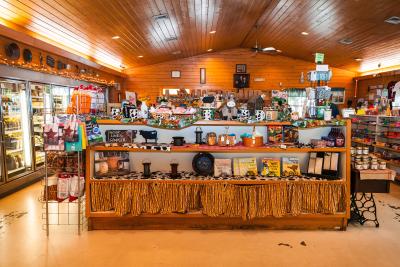 Miller Plant Farm
Plant lovers will feel right at home at Miller Plant Farm. Named "Best of the Best" Garden Center in York, PA, Miller Plant Farm has served home gardeners and local farmers since 1928 with seed packs, potted annuals, vegetable transplants, produce, baskets, mums, perennials, holiday gifts, and more. Miller's is open Monday through Saturday March through December and offers educational workshops throughout the year.  
The Markets at Shrewsbury
The Markets at Shrewsbury in Glen Rock features two dozen merchants selling beloved Amish baked and canned goods, locally-grown produce, fresh meats and cheeses, a variety of prepared foods, and Old Republic Distillery spirits. Additionally, market shoppers can browse a wide selection of fine PA Dutch furniture, crafts, gifts, plants, gazebos, sheds, outdoor play equipment, and more. Check out That Pig Place to pre-order a delicious Thanksgiving meal in ready-to-heat pans.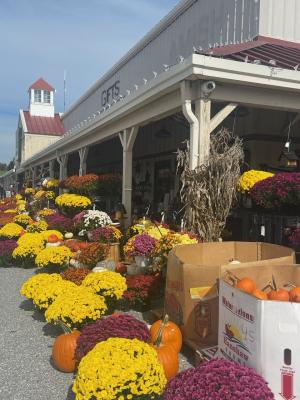 The Markets at Hanover
In the historic town of Hanover, you can find a slew of independent merchants selling everything from fresh produce to wine and distilled spirits at The Markets at Hanover. The market is open every Thursday, Friday, and Saturday and features local eateries to enjoy while you shop. All shops and eateries are independently owned and operated, so hours may vary.
Dottie's Family Market
If shopping at a traditional corner store is on your bucket list, visit Dottie's Family Market in Dover. You'll love the convenience and friendliness of this quaint community corner shop—part grocer, part country-market deli, and part greenhouse. While you're at Dottie's, fuel up at one of the only ethanol-free gas stations in the area. The offerings change with the seasons, so there's always something new to discover at Dottie's!
Mt. Airy Orchards
If you're looking for a more hands-on experience, pick fruit at the family-owned Mt. Airy Orchards in Dillsburg. There you'll find more than 150 acres of fruit trees offering 25+ varieties of apples, seven kinds of peaches, and an assortment of nectarines and plums, along with a playland area and corn maze. 
Brown's Orchards & Farm Market
Brown's Orchards & Farm Market is another local favorite. This 29,000-square-foot farm market, located in Loganville, PA, offers fresh produce, award-winning apple cider, and a wide selection of handmade gift baskets. Open seven days a week, be sure to grab a treat from their local bakery, which is infamously one of the best in town. 
Orchard Valley Farm
Orchard Valley Farm in Seven Valleys is a 98-acre pick-your-own farm and experience for your family and friends. Their season starts in May and goes through November where you can pick strawberries, black and red raspberries, cherries, peaches, apples, pumpkins, and more. You'll also find wagon rides and fun for the whole family. Group tour partners, including school groups and coach buses, are welcome for agricultural history and education.
Flinchbaugh's Orchard & Farm Market
For even more family fun, explore Flinchbaugh's Orchard & Farm Market in Hellam. The Flinchbaugh family has been farming in York County since 1951. Flinchbaugh's is known for hosting fun events for all ages, so check out their events calendar to keep up with the happenings.