Everybody loves vacation, yet more than half of Americans fail to plan their vacation days, leaving 658 million unused each year. That's pretty wild, and we at Explore York PA want to help do something about this trouble with taking time off.
Tuesday is National Plan Your Vacation Day, and we urge you to take to take a step back from your crazy-busy schedule and start talking about what's important: Taking a trip!
We're even going to help you #PlanForVacation - even it means just rolling into York County, PA, for a weekend getaway.
Here are just eight ways you can plan to burn some of that vacation time this year, while visiting us in the Factory Tour Capital of the World®!
Gather the family for an adventure at Roundtop Mountain Resort, one of only three places in the country where you can experience the thrill of OGO!
You'll hop into a 6-foot ball suspended within an 11-foot diameter inflatable ball and roll down the tubing lanes at the ski resort, a summertime experience you won't forget.
Oh, you're going to get wet. The balls are filled with 5 gallons of water that will slosh around you as your speed down the hill. Don't worry, though - you're not going to go upside down.
Roundtop also features zip lines, climbing towers and a rope course that will get you moving during your getaway.
Of course, you can also visit in the winter and hit the slopes, too!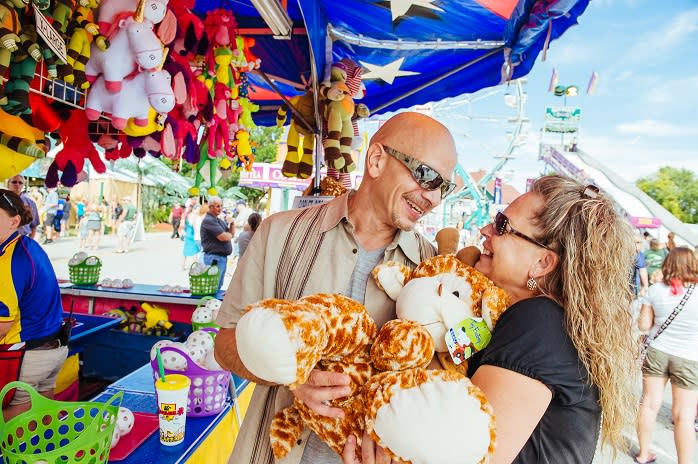 America's First FairTM is York County Americana at its best. You'll delight at getting to know the cows, sheep, goats and other livestock while children enjoy the amusement rides, pig races and more entertainment.
Plus, nothing beats Fair food on a late summer afternoon and sticking around for the big-time musical acts that light up the night.
The York Fair just celebrated its 250th anniversary in 2015, and we invite you to enjoy it for centuries more to come.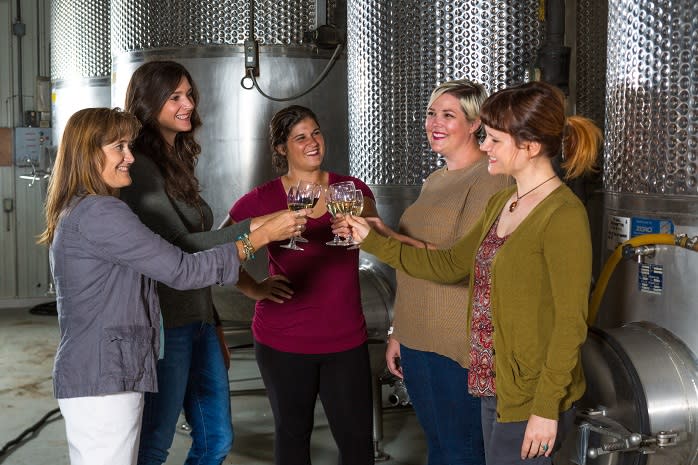 Gather the girls and escape the everyday with a tasting trip along the Mason-Dixon Wine Trail, a collection of 17 family-owned wineries running through York County. From concerts to paint nights and summer festivals to themed dinners, there are getaway-worthy happenings all year.  
The Mason-Dixon Wine Trail also hosts two signature events, Tour de Tanks in March and Wine Just Off The Vine in November.
You'll taste samples straight from the tank or barrel in the spring, learning how wine goes from grape to glass. In the fall, you'll experience the stories of the harvest while sampling nouveau wine. It's also the perfect time to stock up for the holidays.
If craft beer is more your taste, then plan a hoppy excursion along the Susquehanna Ale Trail. This self-guided tasting trail will introduce you to bold hops, rich flavor and great beer anytime of the year.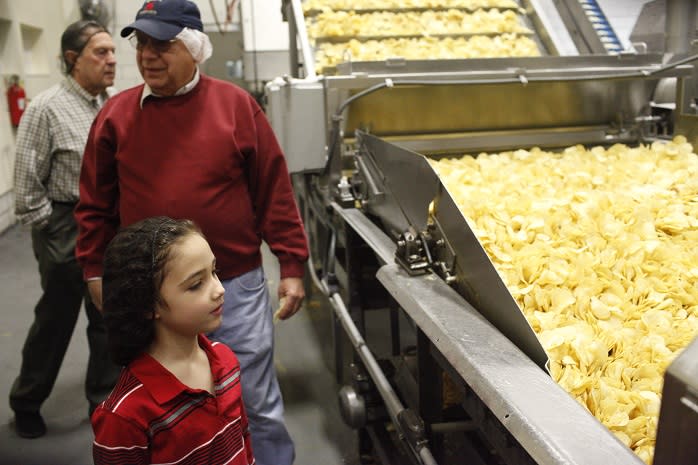 Discover why York County is the Factory Tour Capital of the World® during the 19th Annual Made in America Tours Event, coming up June 14-17.
From snack food to all-natural soap to legendary Harley-Davidson motorcycles, you'll see a slew of American-made goods come to life right in front of your eyes.
There's nothing quite like tasting freshly made chips straight off the line at Martin's Potato Chips, a must-try for any foodie.
Mark your calendars now, and stay tuned for details about the complete lineup!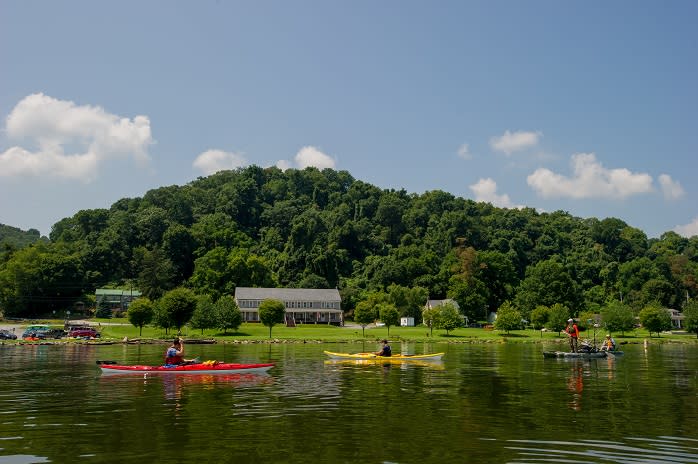 York County is blessed with stunning natural beauty, and the Susquehanna Riverlands tops the list.
After hiking Native Lands Park, launch your kayak or canoe from the Zimmerman Center for Heritage, a visitor contact station for the Captain John Smith Chesapeake National Trail.
Surrounded by green trees and peaceful water, you can paddle through the Conejohela Flats, where migratory birds flock to feed and rest. You might even see a bald eagle or osprey.
Don't have a kayak? Shank's Mare Outfitters has all you need, including rentals, and even offers classes to make sure you can get on the water safely.
After a morning of adventuring, relax at Moon Dancer Winery, Cider House and Taproom. You'll sip wine at the French Chateau overlooking the river, one of the best views on the Mason-Dixon Wine Trail.
Then, enjoy dinner at John Wright Restaurant as you gaze at the river and the picturesque Columbia-Wrightsville Bridge.
John Wright Restaurant is just one of the farm-to-table culinary destinations you'll find in York County. You can also go right to the source with a visit to an authentic farmers market - and we have plenty of them.
York's historic Central Market House anchors a downtown bursting with shops, restaurants and art. It's the perfect spot for lunch every Tuesday, Thursday and Saturday.
Outside the city, you'll find rolling countryside and more markets filled with fresh fruit, veggies and tasty baked goods. Take home an apple pie from The Markets at Shrewsbury or pick up a bottle of the freshest apple cider around at Brown's Orchards and Farm Market.
No matter which market you visit, you're sure to find some goodies for the road.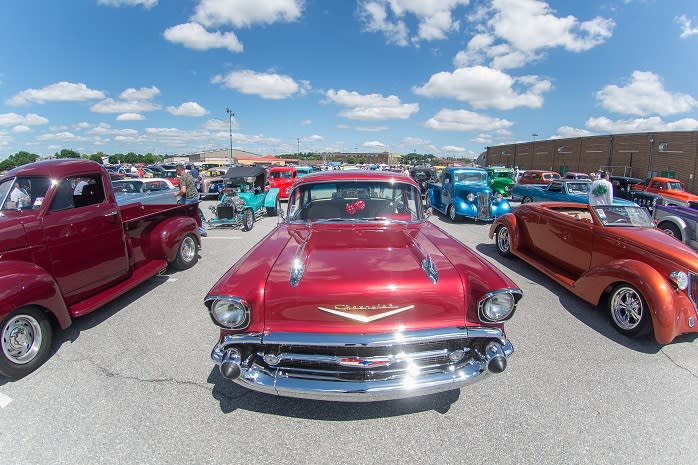 Cheering a long line of street rods rumble down Market Street is a summer rite of passage in York County, which has been hosting the NSRA's Street Rods National East for almost 40 years.
The incredible show returns to the York Expo Center this June 2-4 and is expected to bring thousands of vehicles to town. If you've got a nice ride you'd like to display, register for the show and plan a road trip.
Still, you don't need a street rod to enjoy the festivities. Bring the whole family and spend the day admiring vintage cars, browsing the vendors and enjoying live entertainment.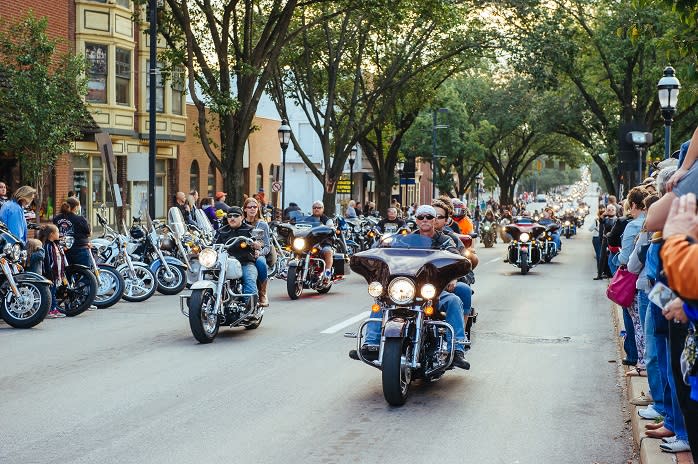 Sticking with the motor motif, you won't want to miss York City Bike Night this September 29.
The festivities feature a parade that rolls into Downtown York for a Friday night street party complete with live entertainment, food vendors and more.  
Bike Night dovetails with the Harley Open House that runs September 28-30 at the Harley-Davidson Motor Company's York Vehicle Operations PlantTM.
Enjoy free self-guided factory tours, demos, music, food and more as your learn all about the legendary bikes made right here in the Factory Tour Capital of the World®!