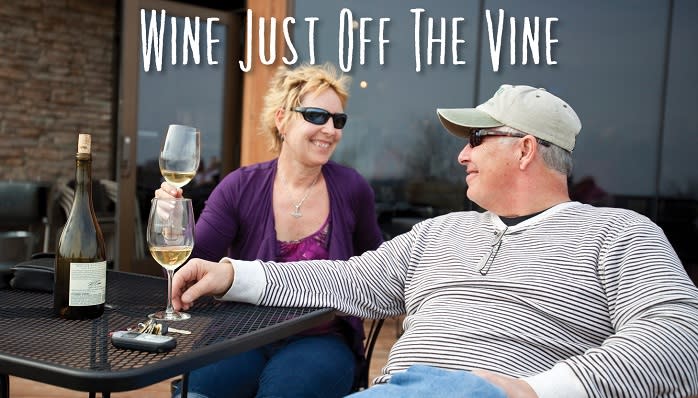 The harvest comes to your glass this November as the Wine Just Off The Vine signature event returns to the Mason-Dixon Wine Trail, a year-round tasting destination that transports visitors to bucolic vineyards and beautiful country sides across two states.
Explore 17 family-owned wineries in central Pennsylvania and northern Maryland over two crisp, fall afternoons. You'll taste dry reds and sweet whites as you listen as winemakers tell stories of the recent harvest. They might even offer a taste of recently pressed vintage - a true Wine Just Off The Vine experience.
The event runs November 12-13 and 19-20. Standard admission costs just $20 and include tastings, educational activities and light food across both weekends. Tickets are available at www.MasonDixonWineTrail.com and participating wineries.
A 10 percent on wine purchases during the event makes Wine Just Off The Vine the perfect time to stock up for the holidays, whether you're looking for a wine to pair with the Thanksgiving turkey or a bottle to give as a gift.
While the wine is the main attraction, Wine Just Off The Vine offers a chance to craft your own adventure in York County.
Visit authentic farmers such as York's historic Central Market House, an ideal place to kick start a Saturday morning with a coffee and a hearty breakfast before heading for Four Springs Winery in Seven Valleys and on to Logan's View Winery, Naylor Wine Cellar and Maple Lawn. 
Outdoor enthusiasts can watch the sun rise over the majestic Susquehanna River as you explore the Zimmerman Center for Heritage, hike the Highpoint Scenic Vista or paddle on a kayak rented from Shank's Mare Outfitters.
An active morning will transition to a tranquil afternoon as you take in the same river view from Moon Dance Winery, Cider House and Taproom, a French Chateau set high above the Susquehanna.
After enjoying your stay in York County, we invite you to visit our winery neighbors in Dauphin and Adams counties, as well as northern Maryland. Each Maryland winery will offer a special state-themed food pairing, ranging from seafood pizza to Old Bay Almond Rochers.
Afterward, recount the day's adventures among a diverse array of restaurant such as Wyndridge Farm, the Glen Rock Mill Inn, The Left Bank or John Wright Restaurant, among many other delectable choices.
Make it a true Wine Just Off The Vine Getaway with our special lodging packages and transportation deals.