This Mother's Day, give your mom something she won't be able to find anywhere else. From jewelry to soap to a delicious brunch, we have it all for the mother figure in your life!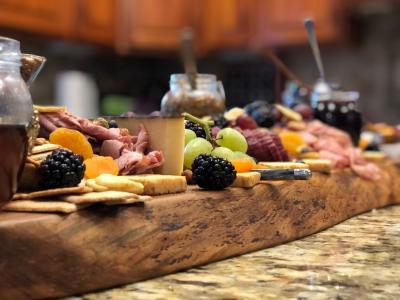 Hand-Made Here
Did you know charcuterie boards are the new diamonds? If your mom is the hostess with the mostest, you need to get her a one-of-a-kind board from Nature's Platter. These unique pieces are ethically harvested and beautiful enough to be displayed as art when not displaying the best in munches.  
If jewelry is more your mom's speed, check out family-owned Watchmaker's Daughter. This third-generation jewelry store is filled with hand-made and antique pieces sure to make her light up when she unwraps her gift. Now offering permanent jewelry!
Parenting is not an easy job! Looking for a cool, unique present to give your significant other from your kiddos? Take the young ones to Sunrise Soap and help them make lotions, bath bombs, and soaps to give their mom this Mother's Day. Not only will you give her some peace and quiet for a few hours (priceless), you'll return with awesome gifts to help her relax even more.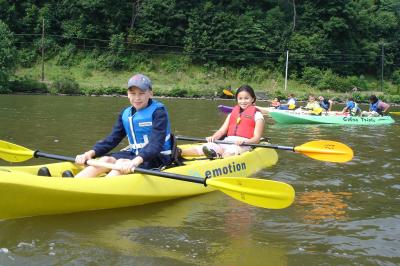 For the Outdoors-woman
Have a mother-figure who loves the outdoors? Get her geared up for hiking, biking, kayaking, and all her adventuring needs at Shank's Mare Outfitters. Include a gift certificate to take a paddle board yoga class or a kayaking lesson and you will officially be the best kid on the block.
Uller's Outdoor is a full-service ski and snowboard shop plus so much more -- now stocking a variety of pickleball paddles, balls, and paddle grips from well-known brands. The team at Uller's is also ready to help you find the right e-bike for your needs; available in a range of styles, e-bikes have a rechargeable, battery-powered motor that will last you about 40 miles and make your journey a breeze.
Does your mom like the feel of the wind in her hair? Get her an American icon at Eisenhauer's Harley-Davidson. Can't quite swing getting her a bike? No worries, they have apparel and other items to spoil the biker in your family too.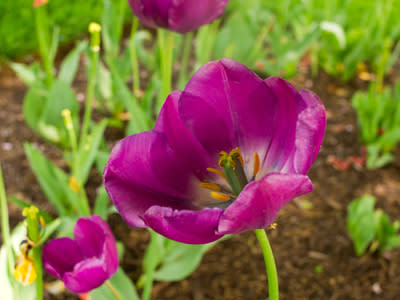 Gardeners Galore
Mother's Day in Pennsylvania also means the beginning of the gardening season. Miller Plant Farm has been serving home gardeners and commercial farmers since 1928. They offer gorgeous flowers, vegetable transplants, produce, baskets, containers, and perennials. It is a great place to treat mom to a shopping spree and let her plan her dream garden, on you of course.
Heartwood Nursery is another great source for plant lovers in your life. This niche nursery is dedicated to preserving the biodiversity of our local fauna. They propagate from their own plant stock and collect local seeds to preserve native species. Giving a plant from Heartwood is like giving your mother not only a great gift for her, but the environment as well.
Fun Baskets and Unique Gifts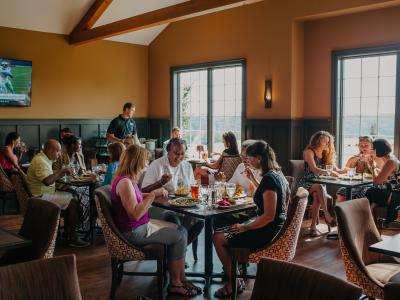 Check out the awesome gift baskets at Wyndridge Farm packed with cider, gift cards, a candle, and other fun stuff! You can also treat your mom to Mother's Day Brunch! It's certainly a great place for a delicious meal, unique drinks, and top-notch atmosphere. 
Collage Shop in York has great gifts for mom, too! Find anything from accessories to yummy snacks, beautiful jewelry to fun drinkware. All of your boutique shopping needs will be fulfilled in one visit. Be sure to browse their vast greeting card section as well-- so many interesting designs to be seen. If you're lucky, you'll be greeted by Jude, the resident pup, at the door.
Bound Books is a brand new, one-stop-shop for tasty pastries and baked goods, entertaining books, and lovely houseplants located in Downtown York. You don't want to miss out on the cozy atmosphere, too. Enjoy the cafe goodies as you shop, or take some to-go to enjoy them with the motherly-figure in your life! 
Hippie Girl Collection is your new go-to for one-of-a-kind gifts and home décor treasures. Offering eco-friendly products and resourced wood solutions, customizable coasters, and personalized laser-engraved wood solutions.
Hydrangea Haus is a lovely boutique offering home décor, accessories, custom wood signs, plants, baby, gifts, & more. Arrangements are created with the most vibrant seasonal flowers. Bouquets are wrapped in brown paper and stems are wrapped in water-soaked foam to ensure your flowers stay hydrated. Want to add something with your floral bouquet? Browse our online store and add the items to your cart to be delivered with your bouquet.
Does Mom Have a Sweet Tooth?
Head to Anstine's Candy. Quite simply, quality tastes better. Since 1942, York's premier chocolatier has been creating fine hand-crafted confections for you and your family.
The Popcorn Loft features more than 50 unique flavors of homemade, small-batch popcorn (specialty and chocolate, caramels, savory and spicy cheeses, and buttery & low salt).