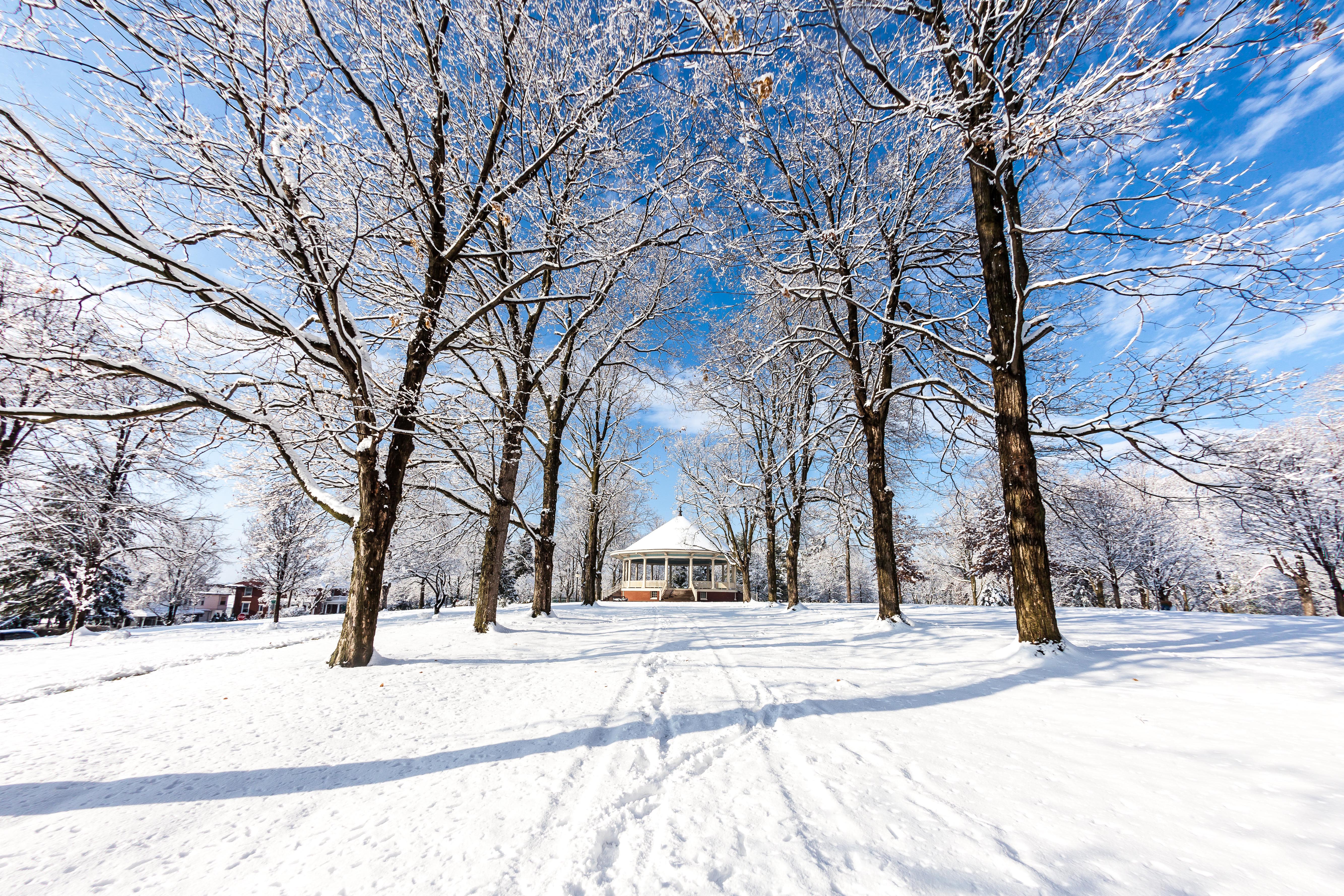 Feeling cooped up this winter? Make York, PA, your cure for cabin fever.
We've identified 10 events and attractions that make a perfect winter bucket list for anyone visiting York County this January and February. From a snow-tubing paradise to a weeklong celebration of good eats, you'll find something to cast off the winter doldrums. Plus, we have winter getaway lodging packages that will put you close to the action.
With all these ideas, there's really snow excuse - get it? - not to get out and about!
This festival doesn't hide from winter. It embraces it. Thanks to 18,000 pounds of interactive ice, from beautiful sculptures to slides you can actually ride, the frozen fun is endless during this January 14 street festival in Downtown York. Enjoy live entertainment, roasted marshmallows and more. You might even run into the Yeti.
The Valencia Ballroom will host the winter's marquee dining event February 24. A Taste of York City is a seated dinner featuring courses served by the restaurants that make York a foodie destination. It celebrates everything that makes York a great place to live, work or play - and proceeds benefit the community events that make the city the creative and cultural hub of York County. Tickets go on sale January 27.
So maybe you can't make it to A Taste of York City. That's OK. You can still dig into the city's creative culinary scene during Restaurant Week York, running February 25-March 4. The 2017 lineup of restaurants has yet to be announced, but you can be sure it will include the top restaurants, cafes and pop ups in the city. Participating locations will have special pricing all week, with breakfast and lunch topping out at $15 and dinner running between $20 and $40. It's a great time to find your new favorite spot! 
It wouldn't be winter without spending a day on the slopes.  Head to Roundtop Mountain Resort to ski or snowboard slopes for novices and pros alike. The entire family can also have a great time on the snow thanks to a 680-foot snow-tubing slope. Afterward, warm up by the roaring fireplace and grab a bite to eat at the Food Court or Fireside Pub & Grill.
Every winter, Heritage Hills Golf Resort's driving range transforms into a thrilling snow-tubing hill, where guests can rocket down up to eight lanes. AvalancheXpress in York is open both day and night, weather permitting. Lighting allows for night tubing, and you can warm up over fire pits while sipping on a cup of hot chocolate. For a more relaxing winter experience, perfect your figure eights on the outdoor ice skating rink overlooking the festive grounds at Heritage Hills.
OK, we're not all fans of snow. In that case, take your winter adventures to the more hospitable environment of Autobahn Indoor Speedway, where you can satisfy your need for speed without worrying about frostbite. You'll get behind the wheels of European-style go-karts capable of reaching speeds of 50 mph. Gather your friends and family and get racing.
Whether you want to see more than 10,000 Native American artifacts at Indian Steps Museum, revisit York's revolutionary past at the York County History Center or see the famous Gettysburg Electric Map, there's a museum experience fitting many interests. The York County History Center boasts five separate museums alone.
Valentine's Day is the time for love, and a romantic getaway is closer than you think in York. Spend the day sipping wine along the Mason-Wine Trail and take in show at the Strand-Capitol Performing Arts Center. Then, cap your evening with an excellent meal. You'll discover exquisite French cuisine, farm-to-table fare and more dining options all across York County. Plus, special romantic getaway lodging packages include stays at charming bed and breakfasts and maybe even a bottle of wine awaiting your arrival!
From the malt to the hops, a great craft beer is marriage of flavors, a perfect union that is simple yet complex. When you really think about, craft beer isn't a bad metaphor for a relationship, so maybe there's no better way to get to know someone than over a freshly brewed pale ale. Make your next date a weekend getaway in Hanover, a small town that's paired its famous snack food with a burgeoning craft beer scene. Visit Aldus Brewing, a member of the Susquehanna Ale Trail located in a former pretzel factory. Fall in love with an American Blonde Ale before setting off to visit several more downtown breweries. With so many stops to visit, it's like speed-dating for craft beer lovers!
We were under the impression that every day is cause for a glass of wine, but apparently the official celebration comes February 18. That's a Saturday, so you'll have plenty of time to visit one - or more - of the 17 wineries on the Mason-Dixon Wine Trail.