Go behind the scenes at a variety of York County Makers during the "Have it Made Here" event June 12-18, 2023. After you've downloaded your FREE digital passport, it's time to start planning your week.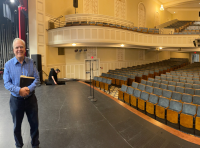 A great place to start is the fabulously renovated Eichelberger Performing Arts Center in Hanover. As the show must go on, they are squeezing in tours Monday and Tuesday from 10 a.m.-2 p.m. Get a backstage pass to learn what goes into hosting highly celebrated national touring acts and performers. 
If a little stress relief is what you seek, head over to Oakworks, Inc. in New Freedom for a free relaxation experience on their proprietary state-of-the art SoVi Vibroacoustic system. While you are in the area, stop by Vortex Brewing Company, one of York County's newest microbreweries, for light fare and libations with flair. 
No trip through York County's fertile farmlands would be complete without a wagon ride and pick-your-own produce stop at Orchard Valley Farm's strawberry patch. You'll also love meeting furry new friends at Shear Heaven Alpaca and Merino Sheep Farm!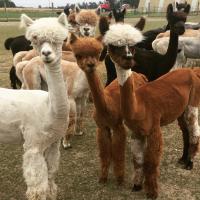 Our local artisans know a thing or two about hosting a party and have combined forces to provide you with the ultimate charcuterie board-building tasting event. Reserve your space at Nature's Platter and meet five amazing makers at one stop! Marie Fisher, Explore York's Featured Maker of 2022, will host Locally Seasoned, Caputo Brothers Creamery, The Front Porch Tea Room, and Sweet Mama's Mambo Sauce. 
While York County is known for its many historical sites, we've got our foot in the future; finding new ways to present the past. Don't miss your chance to download Vision Solutions' Augmented Reality app on your mobile device for a cutting-edge experience in Royal Square.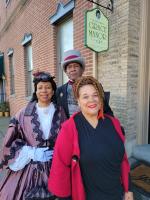 Exploring the 911 square miles of York County is sure to tire out even the most energetic traveler, so when it's time to recharge, check out (or should we say, "check in") to one of our area's fabulous hotels and B&Bs. Have a sneak peek at the many elaborately themed rooms at Grace Manor B&B or if you're interested in a tour of the accommodations available right on the rail trail, be sure to stop by Jackson House. 
Days and hours of operation for all Have it Made Here Event Participants vary by location. Be sure to confirm times and dates when tours occur or check with the venue prior to arrival to make the most out of your Have it Made Here experience. In addition to prizes available through the pass, you can also win by posting pictures of your stops by tagging Explore York at #ExploreYorkPA and #HaveitMadeHere.