Hanover, Pennsylvania is the small town that packs a big punch. The attractions, restaurants, shopping and events are comparable to nearby cities such as York, Baltimore, and Harrisburg. But somehow the people of Hanover still manage to maintain that small town feel that gives visitors a sense of personal attention. With so much to see and do in the area it might take you a few days to take it all in.
Snack Food Capital of the World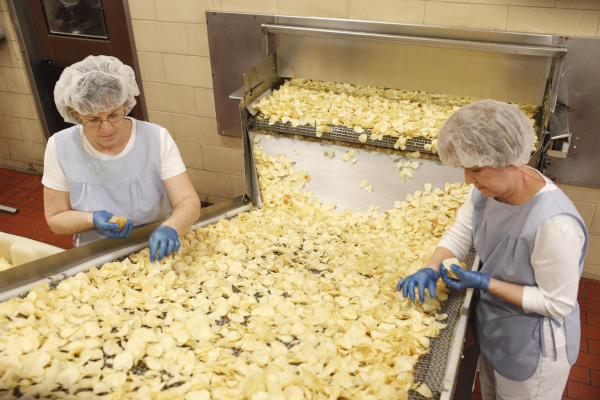 Hanover prides itself on being the Snack Food Capital of the World. With snack companies such us UTZ Quality Foods, Martin's Snacks, and Snyder's of Hanover all located nearby, it's no wonder. Not only are your favorite snacks made here, but you can watch the magic happen at the factories. Snyder's and Utz's both give you a bird's eye view of the production floor during guided and self-guided tours. A short drive outside the town limits you can get even closer to the action at Martin's Snack Foods. Just make sure to call ahead to make reservations.
These giants of the snack food industry aren't the only ones in town ready to make your taste buds tingle. Revonah's has been baking delectable pretzels since 1935. Still hand twisted and baked in their 70-year-old brick oven, you can taste that attention to detail in every bite. Revonah offers factory tours as well, but you'll need to call ahead for reservations.
Fun For Kids

After taking the kids to see how their favorite snacks are made, get some of their pent-up energy out with a trip to Hickory Falls Family Entertainment Center. Race to the finish on the indoor/outdoor electric go-karts, play a game of laser tag in their 3-level arena, or play a full 18-holes on the miniature golf course. Kids 12 and under can climb, jump and slide on the indoor play area. Roller-ball bowling and enough arcade-games to keep everyone smiling from ear -to-ear round out the fun.
One-Stop Shop

Everyone will be hungry after all that playing, luckily The Markets at Hanover have something for everyone right next door. A variety of restaurants offer everything from pho to tacos and even gluten-free treats. Or grab a coffee and wander around the space housing specialty oils, spices, and farm fresh fruits, veggies, and meats. 
Glimpse Into History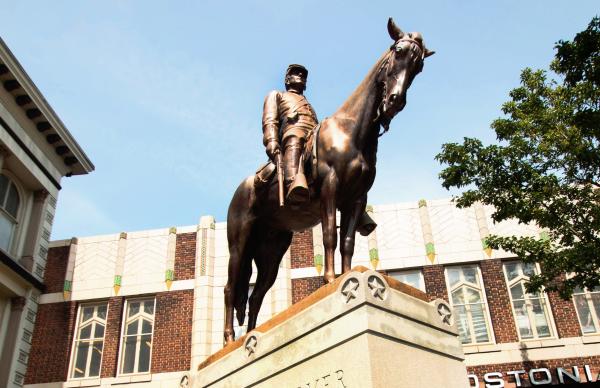 Around every corner Hanover holds a window into the past. Make sure to fit in some time to learn about the local history while in town. A short distance from the infamous Gettysburg Battle Field, Hanover was home to a few of its own skirmishes between Union and Confederate Armies. The largest of these was the Battle of Hanover. Today a mounted soldier statue named "The Picket" stands on the square to commemorate the four thousand Union Calvary lives lost during that battle.
A short drive away you can get a glimpse of life in the early 1900's at the Warehime - Myers Mansion. This historic 1913, Greek Revival Mansion was donated to the Hanover Historical Society by William Warehime. In addition to touring the first two floors of the mansion, the arboretum behind the structure features 75-year-old trees and is available for you to stroll through.
Sip Your Way to Satisfaction

For those over the age 21, you are in for a treat with two Susquehanna Ale Trail breweries in town serving up outstanding brews.
Aldus Brewing wants to take the fear out of craft brewing. They started with three amazing staple  brews: American Blonde Ale, Arrow Matic Amber IPA, and Wee Dame Scottish Wee Heavy. Along with these standards they brew seasonal beers made from local ingredients and plenty of ingenuity.
You can find Miscreation Brewing right in the square in downtown Hanover. This creative space practically begs you to settle in and hang out for a while, all while tasting the last flavors dreamed up by the Miscreation brew team.
Venture Outdoors

After all the indoor activities, you'll want to get out in the sun to stretch your legs before heading home. Codorus State Park is just the place. The 3,500-acre Codorus State Park is home to Lake Marburg, 26-miles of shoreline to explore, 19-miles of hiking trails, and so much more! During the summer cool off in the pool and splashpad situated on a bluff overlooking the lake. In the winter, when conditions are just right, you can skate on a sectioned off portion of the lake. Fishing, bird watching, boating, horse-back riding, disc golf, there really are no end to the opportunities for fun at Codorus.
For more information on all that Hanover has to offer travelers, visit Main Street Hanover Inc.