The moon will completely cover the sun August 21, casting a mystical afternoon twilight across a large swath of the United States.
Billed as the Great American Solar Eclipse, this celestial coincidence is the first total solar eclipse in America in 26 years. Astronomers and ordinary observers will look to the sky in wonder, especially if they're lucky enough to be in the 70-mile wide path where viewers will see a total solar eclipse.
The rest of the continental U.S. -- including York County, Pennsylvania -- will be treated to a partial solar eclipse. In York, the eclipse will peak around 2:40 p.m., with about 78 percent of the sun obscured. That's still a pretty cool experience.
Read more about the eclipse and how to view it safely at Space.com.
In fact, all this talk about the sun and the moon has given us the itch to explore the heavens, especially when you don't have to worry about the harsh glare of the sun. We're talking about stargazing.
York County isn't home to the darkest skies in Pennsylvania. You'd have to venture to Cherry Springs Park to find those spots. But for Philadelphia and Baltimore residents, the difference in visibility will be clear, and the countryside is an easy drive from the bright lights of the city.
On breezy, clear nights with low humidity, here are just a few places where you could get a good look at the night sky in York County.
This is the obvious place to start. The park closes at dusk, but the York County Astronomical Society hosts a free public StarWatch at the observatory the second Saturday of every month.
Visitors can bring their own telescopes or navigate the night sky though one of the society's telescopes. The YCAS will help you find everything from stars, planets and even nebulae. Of course, you can always get up close and personal with our closest neighbor in space, the moon.
StarWatch events run 8-10 p.m., as long as skies are clear. Visit the YCAS website for more information.
Even though the planetarium is located in North York, you won't need to worry about light pollution here. Housed under a 30-foot dome, the planetarium projector displays thousands of stars, planets and even the Milky Way!
Supported by the YCAS, the planetarium offers public programs for all ages, as well as private shows. Groups of more than 10 people should make a reservation to ensure spots.
Private programming covers everything from the sun to galactic collisions to mysterious dark matter.
On clear nights, the YCAS might even have a telescope set up to see the real night sky.
This 1,637-acre county park features two lakes and 12 miles of hiking trails. There's also a landing strip for radio-controlled model airplanes that makes a decent spot to take in the night sky. The airstrip is off Pleasant Avenue in the southern portion of the park, not far from Interstate 83. Please note, you'll need to contact the York County Parks Department for permission before coming to visit.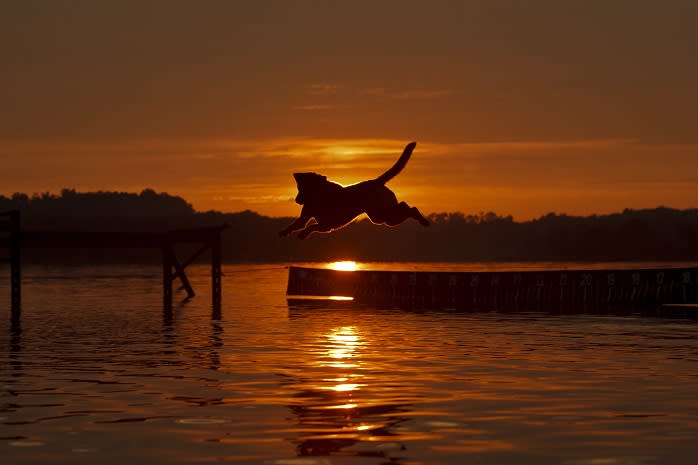 While the light from nearby Hanover can cut into night sky visibility, this is still a decent option for taking in some stars.
Here's the key to getting inside the park at night: Be a registered camper. The campground is open from mid-April through the end of October. Guests can stay in tents, cottages and even yurts.
A hill above the boat launch offers a nice spot to spread a blanket. It's always better to get to a higher location, which filters out low-level fog and light.
Plus, there are plenty of ways to enjoy a day under sun before your nighttime excursion.
Codorus State Park offers 19 miles of hiking trails, a public swimming pool and disc golf. The centerpiece of the park, Lake Marburg, has 26 miles of shoreline to explore. You can always rent a kayak or pontoon to get on the water, too.
The same deal applies here as Codorus State Park: You have to camp to explore the park at night.
Once you get away from the campground area (and its light), you should find some reasonably dark places in this 2,338-acre park.
There's an overlook on the eastern side of the lake, right off the Mason-Dixon Trail. However, you might run into some light pollution from vehicles traveling the nearby road.
This event is held every year, typically in July, but was moved to the spring this year because of the solar eclipse. It takes place under some of the area's darker sky areas, at a small private airport in rural northwestern York County.
Anybody can register to attend the Star Party, which in the past has featured expert speakers and workshops that help attendees learn how to track satellites and more.
The York County Astronomical Society shared a nifty online tool for finding dark skies. Take some time to explore some locations. You may find an interesting spot on your own. Just remember: Always call ahead for permission, even if you're visiting a public park, and don't trespass on private property.
For more information, Skymap.com also features downloadable charts that fit novice and serious stargazers' needs alike.
While you're looking skyward, snap a photo of a sunrise, sunset or even the moon and stars and enter our #GoodHeavensYork photo contest. The winner will receive a $25 gift certificate from Sunrise Soap Company! Click here for full contest rules and details.
If you're looking for a few places to catch a good sunrise or sunset, we've compiled a handy list of spots right here.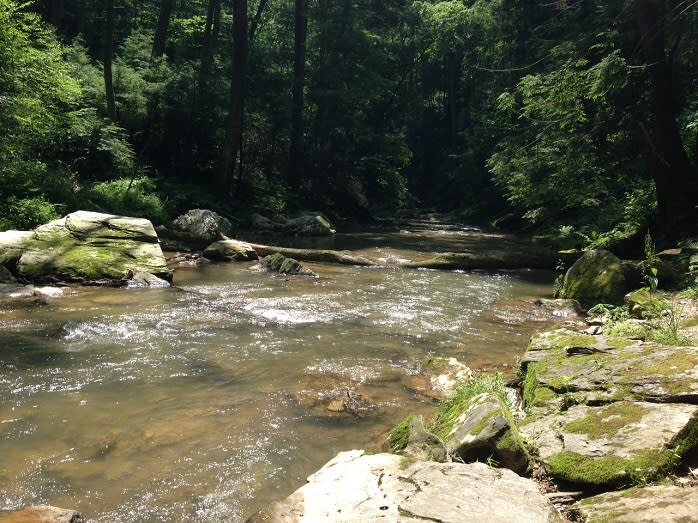 Make your star-gazing adventure truly immersive with a stay in on of York County's many campgrounds. A sleeping bag and a tent are all you need to sleep under the stars.
In addition to Codorus and Gifford Pinchot state parks, Otter Creek Campground features 89 campsites near the Susquehanna River (and a prime spot to catch the sunrise), while Indian Rock Campground nestles you among the rolling farmland of York County. And The Elizabethtown/Hershey KOA will give you an excellent central location from which to explore the area.
If you're traveling via RV, look no further than the Ben Franklin RV Park, which keeps you just a short drive from York County's darker rural areas.
Know a great spot for stargazing that we missed? Let us know at astaub@yorkpa.org, and we might share your suggestion on social media or this blog!
Want the scoop on everything happening in York County? Sign up for our Getaway Guide e-newsletter to have getaway ideas, special offers and more delivered straight to your inbox.