There's so much more to fall flavors than pumpkin spice, especially here in York County.
With acres upon acres of bountiful orchards, rolling farmland and farmers markets offering the fresh produce, baked goods and more, you'll have no trouble finding a treat that reminds you of crisp fall afternoons, changing leaves and Halloween.
We've picked out a few of our favorite fall flavors found in York County. We know this list is far from complete, so send your thoughts on the best tastes of fall at marketing@yorkpa.org, and we'll share a few.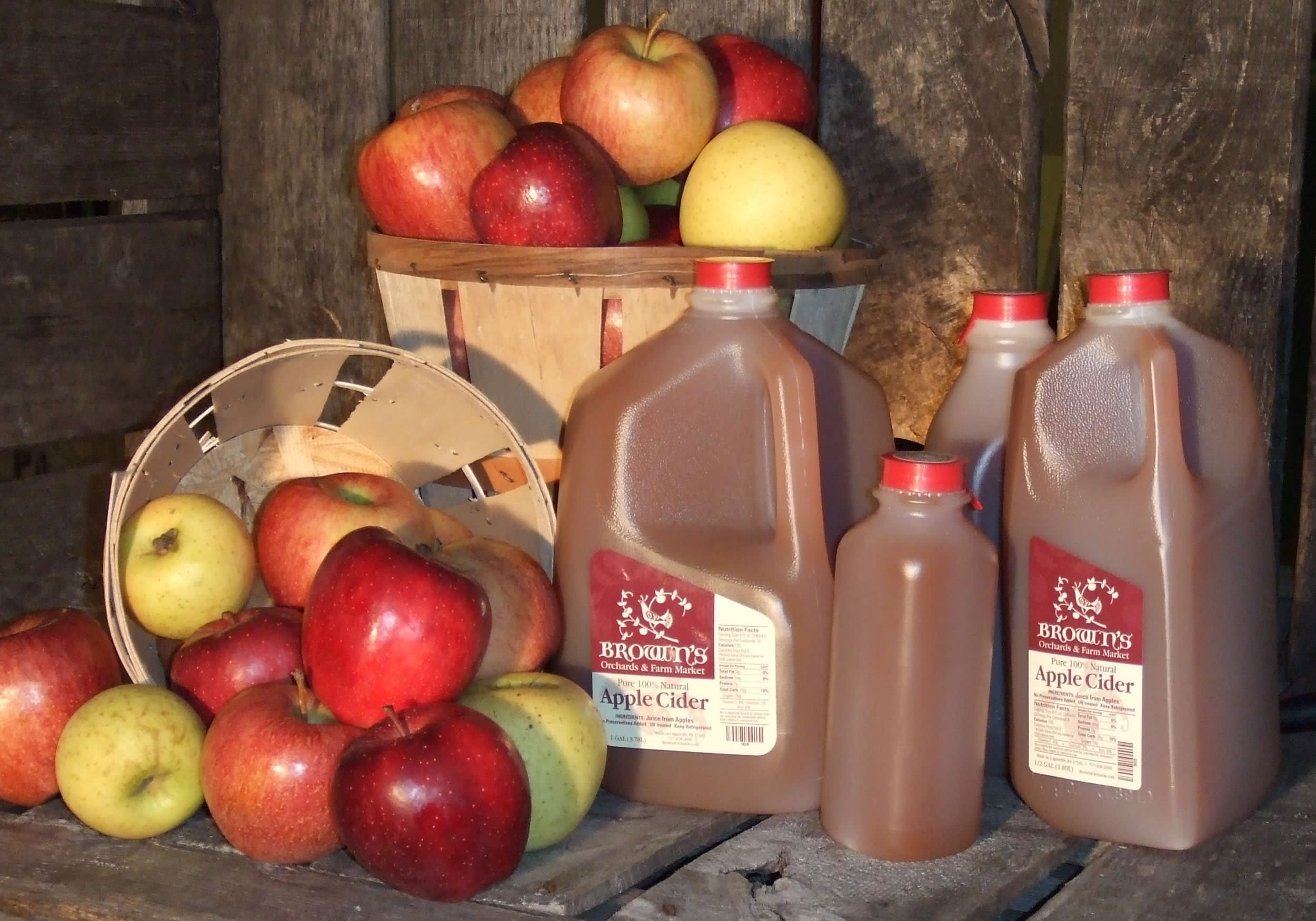 Apple Cider from Brown's Orchards & Farm Market
Few drinks taste like fall as much as fresh apple cider - and few places make it as well as Brown's Orchards & Farm Markets in Loganville.
Brown's starts making its award-winning cider in mid-September, once it has a good mix of sweet and tart apples to make a full-bodied cider. The orchard grows 26 varieties, and it takes about six or seven different types of apples to achieve the right balance of sugar content and tannins - the substance that makes people pucker a bit when drinking cider, said Brett Krosse, the cider master at Brown's.
Krosse has been making cider for Brown's for about five years, but the process has been honed over three decades. It's remarkably simple.
Apples come in from the orchard. The best-looking ones end up in the market, but the ones with some nicks or other minor blemishes end up as apple cider. After another wash, the apples are pulverized and pumped into an accordion press, which pushes out the juice from the apples.
 The cider is pasteurized with UV light, and then heads to the customer.
"The No. 1 question is 'What do you add to this to make it so good?' " Krosse said. "And that's the key - it's absolutely nothing. It's just from apples and that's it. That's what makes good cider."
Brown's presses cider from the middle of September through Memorial Day, but freezes enough to get through the summer lull, when apples aren't yet ready. Apple cider slushies are also a popular summer treat.
The orchard can press up to 2,500 gallons of cider a day. Last year, Brown's pressed about 150,000 gallons of cider, Krosse said.
Fresh apple cider is available now. 
"The season is upon us," Krosse said.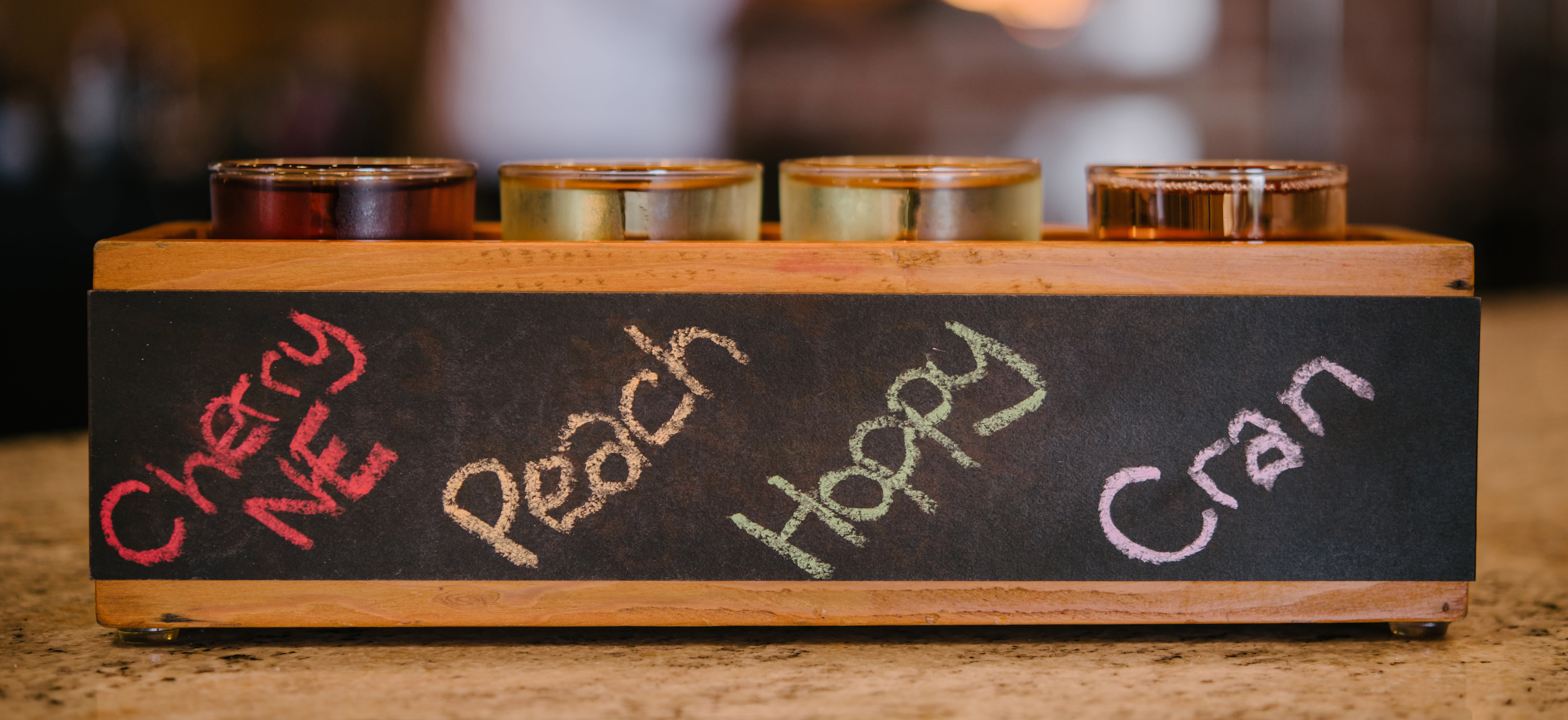 Crafty Cider from Wyndridge Farm
If you prefer your apple cider have a bit of kick to it, a visit to Wyndridge Farm is in order this fall.
The first cidery in York County, Wyndridge uses cider pressed by Brown's to make its own crafty hard apple cider. There aren't a lot of extra sweeteners added to the cider, which keeps the profile crisp.
Wyndridge makes three different ciders - its classic apple cider, a hopped apple cider and a cranberry apple cider perfect for enjoying around Thanksgiving. Wyndridge also makes its own craft beer and soda.
The drinks are delicious, but visiting Wyndridge Farms is an experience of its own. Its tasting room, farm-to-table restaurant and brewery are located on a beautiful historic American farm with sweeping views of the York County countryside.
Tours of the brewery - a 4,000 square-foot facility that can ferment up to 12,000 barrels a year - are also available.
Make sure to fill a growler to enjoy at home.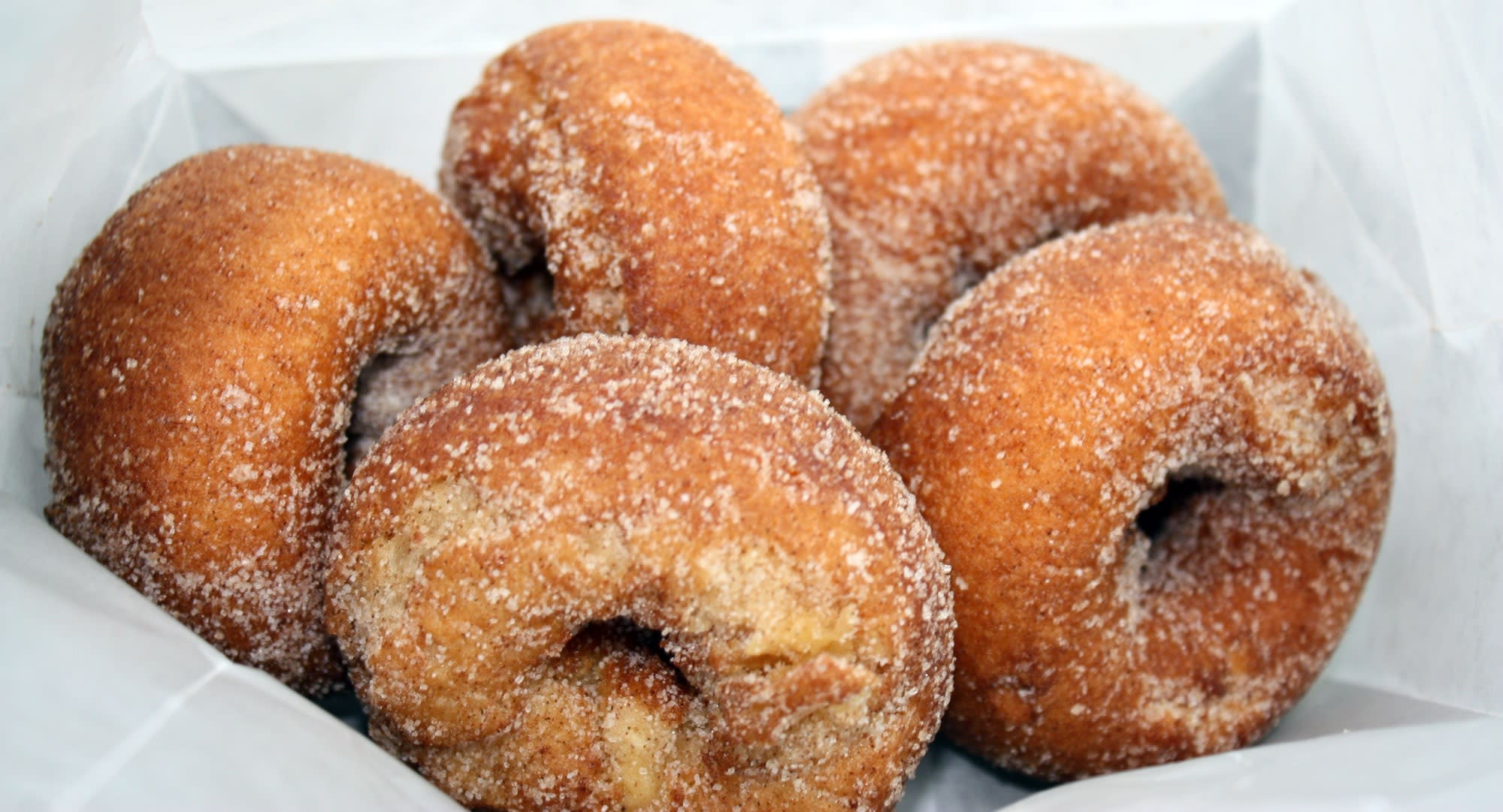 Apple Cider Donuts at Flinchbaugh's Orchard & Farm Market
For another twist on a favorite fall flavor, visit Flinchbaugh's Orchard & Farm Market in Hellam Township, where you'll find fresh-baked apple cider donuts.
In a simple process, the farm markets' bakery adds apple cider - usually from Brown's - to its donut mix and fries them up to perfection. Julie Keene, a fourth-generation farmer at Flinchbaugh's, said the donuts are "amazingly delicious."
Aside from the donuts, Flinchbaugh's offers a slew of other fall treats from caramel apples, homemade pumpkin rolls, roasted and salted pumpkin seeds and apple sauce made form a blend of Fuji, golden delicious and honey-crisp apples.
If you stop by for baked goodies, make sure to tackle the corn maze or pick you own pumpkins!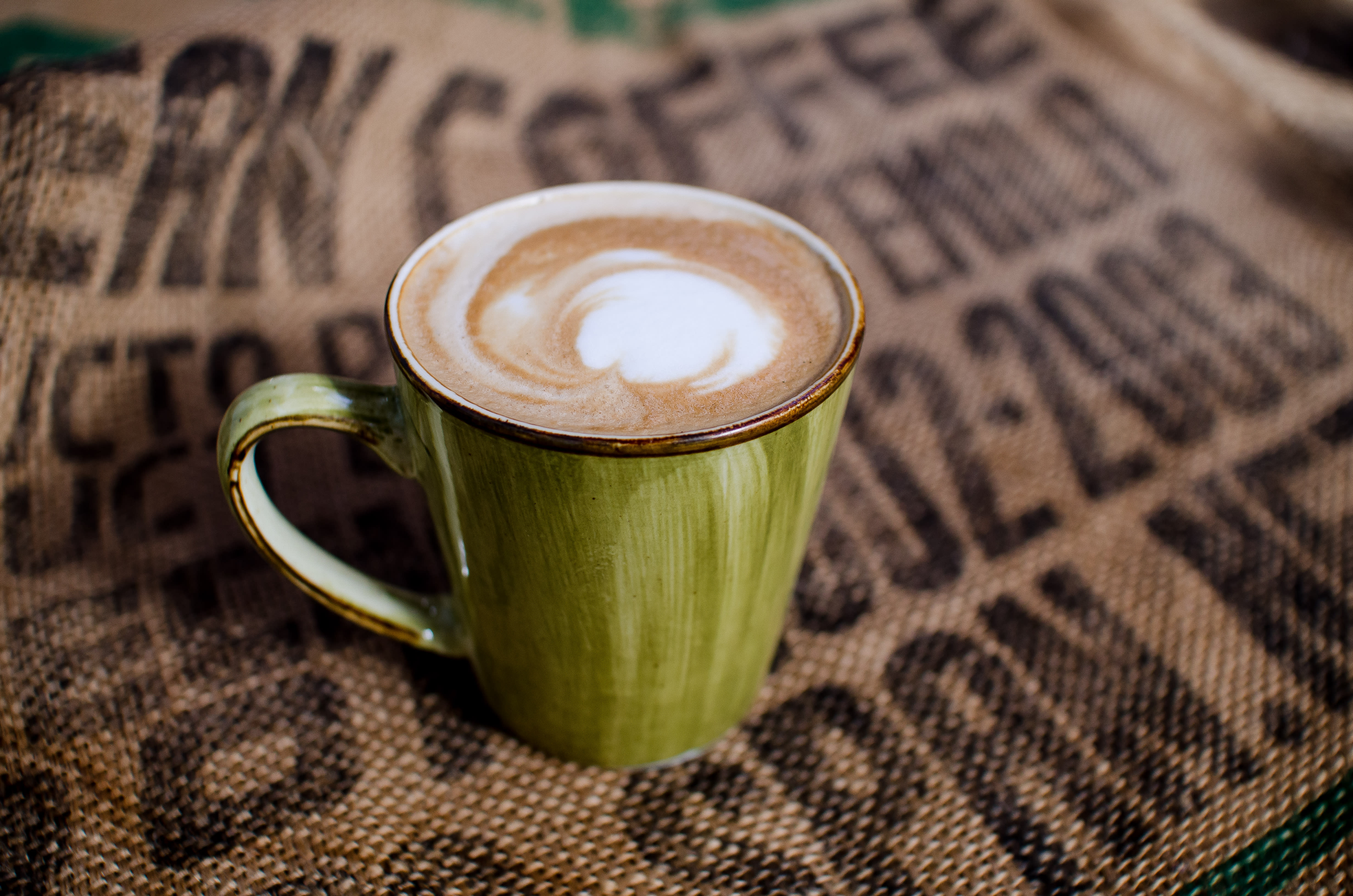 Pumpkin Spice Latte at New Grounds Roasting Company
Apple cider is a classic, but perhaps no contemporary drink has become more iconic in autumn than the venerable pumpkin spice latte. And New Grounds Roasting Company in York is the place to get one this October.
Owner Thaddeus Shaw said the shop's pumpkin spice latte was a hit last year and should return with a host of other fall coffee flavors come October. Thank hazelnut, apple cinnamon and southern pecan, to name just a few.
Here's the best part: No matter the season, New Grounds uses fresh-roasted, single-origin coffee beans.
"Everything we serve has been roasted within a matter of a week or two tops," Shaw said.
New Grounds carries coffee from around the world. According to Shaw, lighter roasts tend to carry flavors better. So, if a customer wants an apple cinnamon coffee, it's likely to have originated from Mexican coffee beans.
Tours are available, making this a must-see shop for coffee lovers this autumn.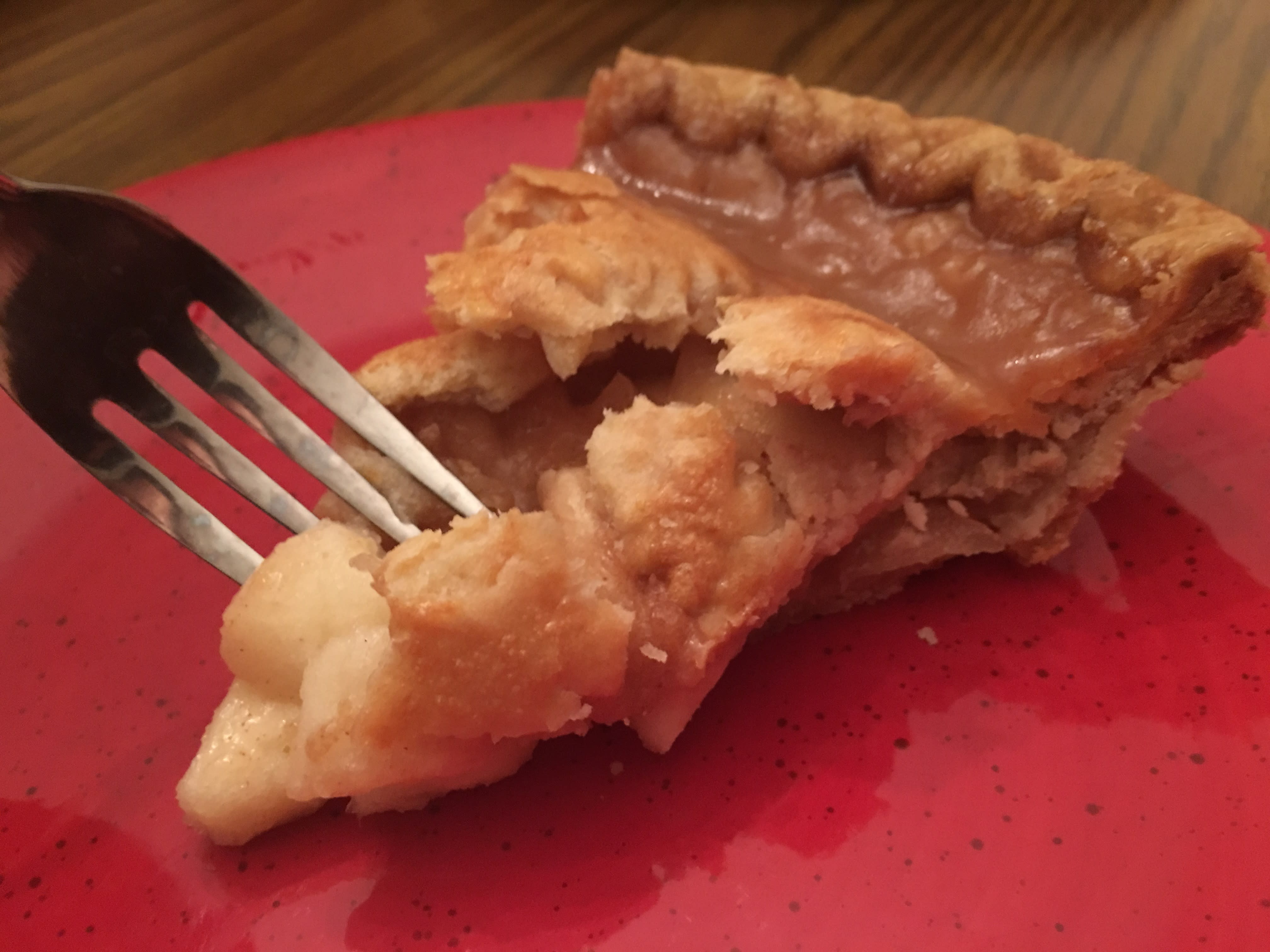 Apple pie (and other treats) from the Markets at Shrewsbury
For more delectable fall desserts, check out the Markets at Shrewsbury, an Amish marketplace bursting with fresh-baked goodness.
As you explore the market, make your way to the Stoltzfus Bakery, where you can watch as donuts, pastries and more are made daily. While pumpkin rolls and red velvet whoopee pies, and pumpkin rolls just bursting with cream cheese filling are tempting treats, the apple pie is a simple fall classic. With a flaky crust and ample filling, it's the perfect dessert following an autumn dinner.
You'll find more than just baked goods at The Markets at Shrewsbury, too. From fresh produce, meats and jar goods abound. And there are restaurants where you can grab a bit to eat on the spot, plus a store selling handmade furniture.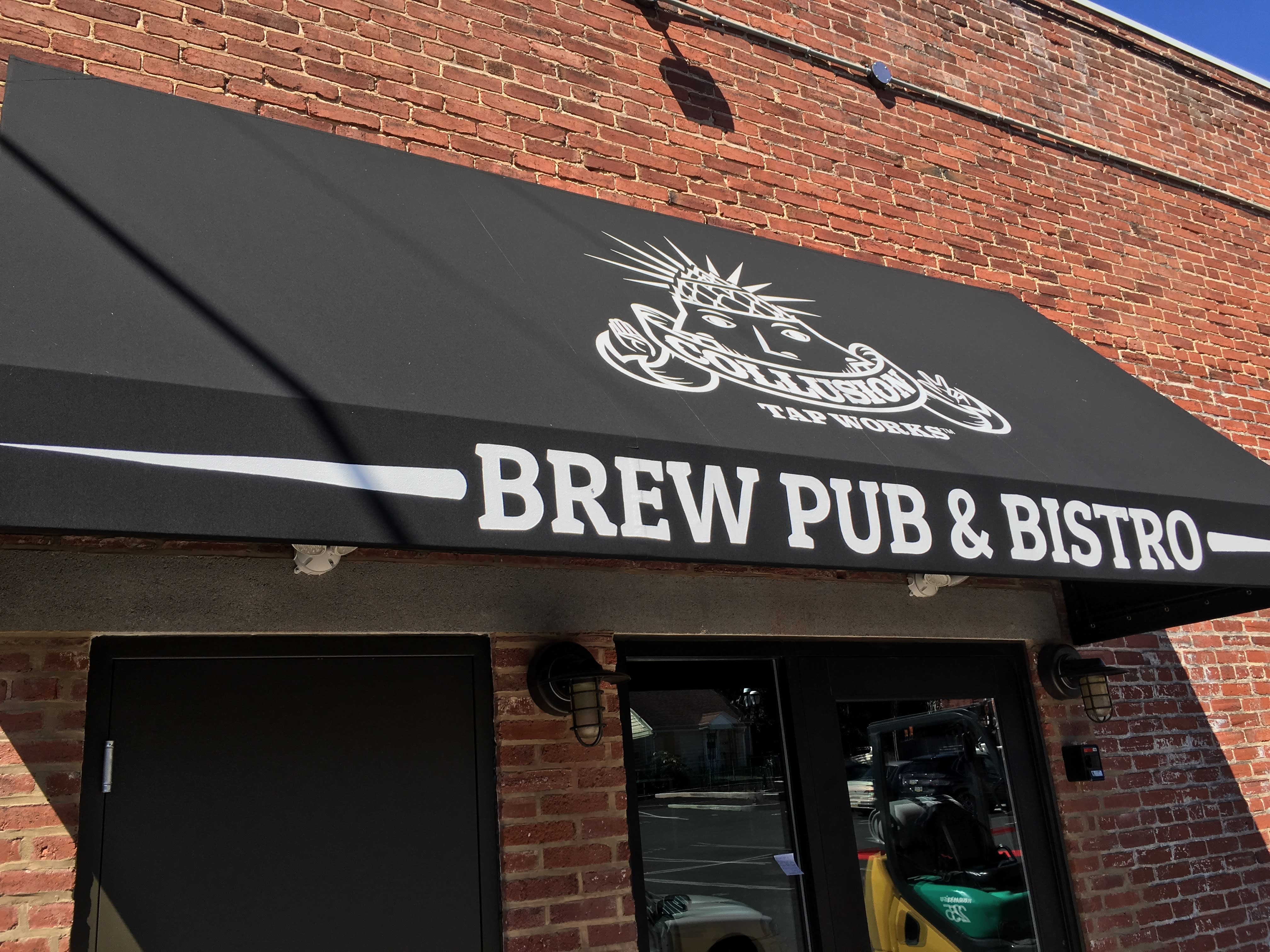 Sugar and Spice Fall Spiced Ale from Collusion Tap Works
York's newest craft brewery, Collusion Tap Works, keeps 24 different beers on tap at all times and packs its menu with some of the most creative beers imaginable, from a Mojito cream ale to its Fuzzy Scrumpit IPA brewed with white peaches and pink guava.
But now that summer's fading to fall, keep an eye out for the Sugar and Spice. Head Brewer Jared Barnes said the fall spiced ale with have hints of nutmeg, cinnamon, toasted pecans, brown sugar and maple syrup. It comes in at about 9 percent ABV.
Fall releases will come out periodically over the next several weeks as draft lines become available, with an unnamed pumpkin ale on the way. For another seasonal treat, consider the Harvest Ale, made once a year with freshly harvested hops
"We're going to put it on and as soon as it goes, it goes," Barnes said, explaining that the point of is to keep it as fresh as possible.
The brewery is open seven days a week, giving craft beer enthusiasts plenty of chances to check out Barnes' creative concoctions.