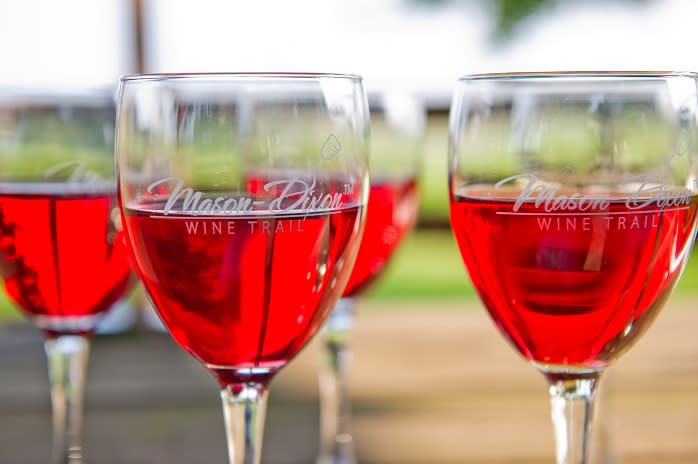 With Tour de Tanks coming up this March, it's the perfect time to discover the award-winning wine on the Mason-Dixon Wine Trail.
The creative winemakers of the Mason-Dixon Wine Trail once again shined at the annual wine competition during this year's Pennsylvania Farm Show, earning accolades for handcrafted wine. Three wineries from the Trail brought home some hardware, including an impressive double gold for The Vineyard and Brewery at Hershey.
Here's a look at the award-winning wine that you can try for yourself during Tour de Tanks, running weekends March 4-26.
Double Gold for its 2015 Twisted Kiss
Gold for its 2014 Merlot
Silver for its 2015 Frostbite
Bronze for its 2015 Moscato
Bronze for its 2015 OakChardonnay
Bronze for its 2015 Cocoa di Vezzetti
Gold for its Niagara
Bronze for its Fusion
Bronze for its Concord
Bronze for Lancaster County Cider Pumpkin, Blueberry and Frosted Cranberry flavors
Bronze for its 2014 Chardonnay
Bronze for its 2015 Flyboy Rose
Bronze for its 2014 High-flying White