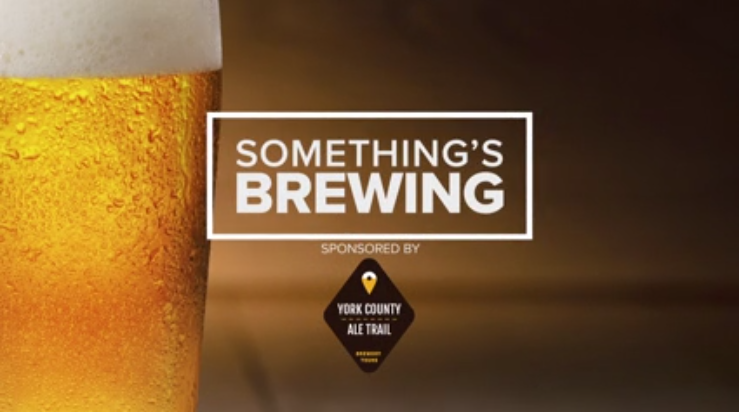 Welcome to the first installment of Something's Brewing! Are you planning a beer vacation (commonly known as a "Beercation"), an epic craft beer road trip, or just want an excellent craft beer? Then you should consider Central Pennsylvania as a top-tier destination for craft beer lovers!
When it comes to craft beer, Pennsylvania is a national leader with over 400 diverse and independent craft breweries, including the oldest operating brewery in the country and the nation's two largest craft brewers. As for the Central Pennsylvania region (Adams, Cumberland, Dauphin, Lancaster, and York Counties), it's home to over 67 independent craft breweries. Boasting one of the nation's largest concentrations in less than a one-hour radius, Central PA is the perfect destination to explore a wide variety of craft beer producers and styles.
Now that fall is in the air, and the leaves are changing, it's the perfect time to visit Central Pennsylvania, and these exceptional craft brewers as pumpkin ales, porters, stouts, and other seasonal styles begin to appear alongside their outstanding standards.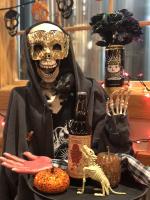 A visit to York City isn't complete without a stop at Collusion Tap Works, located in the eclectic Royal Square neighborhood. Royal Square encompasses an entire city block and features a beautiful courtyard, art galleries, restaurants, colorful murals, a hidden garden, and even a wide-ranging thrift shop. Jared Barnes, the Head Brewer of Collusion, is classically trained at the Doemens Academy in Munich, Germany. He offers an extensive and diverse craft beer selection on twenty-four taps that are guaranteed to meet every craft beer pallet, featuring mixed fermentation sours, barrel-aged stouts, hazy IPA's and fruited beers, to name a few. This fall sees the highly anticipated return of Repear's Pursuit, an imperial pumpkin cream ale that is aged in Catoctin rye whiskey barrels for two months. This highly rated and limited release will not only warm you this fall with its 10% ABV but also make for a tasty treat with its creamy mouthfeel and sweet and spiced notes.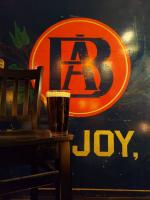 If you're looking for something down to earth, or perhaps under the earth, a trip to Bube's Brewery in Mount Joy is a must. Set in an authentic 19th-century brewery and museum complex, Bube's stone and brick-lined lagering catacombs, which sit two stories below ground, as well as its outdoor beer garden, provide a unique experience. Enjoy some fine dining and an excellent variety of craft beers on a rotating tap system with a tip of the hat to the brewery's German ancestry. A newly installed nitro system has allowed Header Brewer Brad Moyer to expand their offerings to include the Honey Trap Porter. This deliciously creamy and robust American dark ale features 60lbs of honey. 
For the barbecue lover, we encourage you to pay a visit to Newfangled Brew Works in Harrisburg, which features mouthwatering variations based on traditional South Carolina and Texas recipes that pair beautifully with their craft beer selections. Head Brewer Adam Cole, a United States Air Force veteran with ties to Victory Brewing and Appalachian Brewing Company, specializes in creating American-style beer that is complex, flavorful, and delicious without pretense. Their taps offer popular standards such as the easy-drinking Senor Drama Lager and hop-balanced El Chopo IPA, as well as the newly released Missile Jockey. A smooth and toasty stout, Missile Jockey features their Imperial Stout (a standout on its own) aged in rye whiskey barrels from local distillery Hidden Still in Lebanon that add wonderfully spicy and dark chocolate notes.
You can explore many of these independent craft brewers by taking a self-guided tour on the Good Libations Trail or by booking a guided, educational tour with a knowledgeable and experienced Beer Guide at BreweryToursLLC.com.
Cheers!

For nearly two decades, Glenn has been traveling the country visiting small, independent craft breweries, listening to brewers' stories, learning about their craft, sampling their wares, and gaining a better understanding of the variety and uniqueness of the craft beer industry. In 2017, Glenn tapped his knowledge and experience to create Brewery Tours, LLC, which opened its doors as the York County Ale Trail, offering guided, educational, behind-the-scenes tours of the York County craft beer scene led by knowledgeable and experienced Beer Guides. Today, Brewery Tours, LLC, is expanding its tours throughout Central Pennsylvania to promote the region and its independent craft brewers as a national craft beer destination.  Glenn and his tours have been featured on Philly Beer World, NBC Sport's What's Brewing PA, the nationally acclaimed Poured in PA documentary series, as well as numerous travel blogs and magazines. Glenn can be seen the second Tuesday of every month hosting Something's Brewing during the 9 a.m. hour on Fox 43.