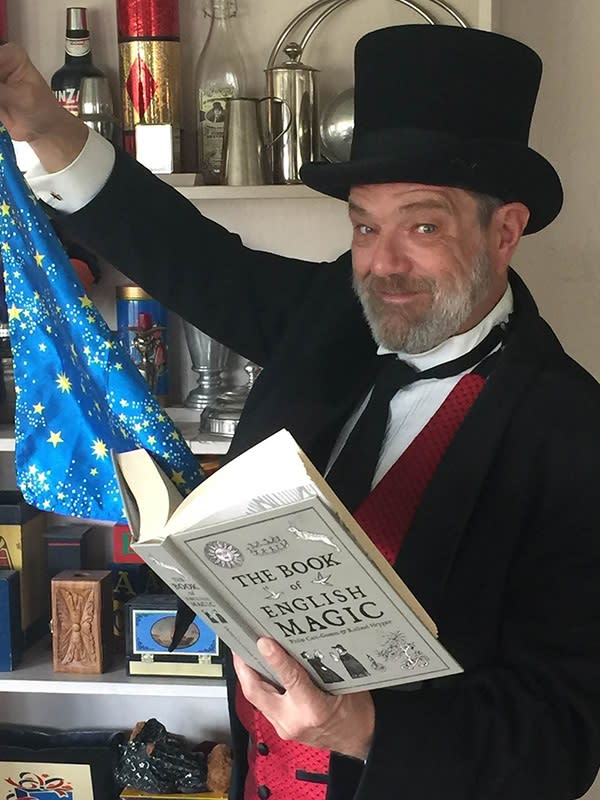 Instead of pranking someone this April Fool's Day, trade in the whoopee cushion for a seat on the train at Steam Into History.
A magician will board the train on Saturday for a special ride that will have you believing magic is real by the time you chug back into the station.
It's also a great weekend to get outside and take in the sights of spring, or shop for some antique treasure. Here are three ways to enjoy the first weekend of April in York County:
The Dover Antique Mall is celebrating its fifth anniversary with a great deal for treasure hunters.
A Super Sale starts Friday and runs through Sunday, offering an extra 5 percent discount on top of other deals! With two floors and more than 145 vendors to peruse, you're sure to find something that strikes your fancy!
Refreshments will also be served.
Happy April Fool's Day!
It's the perfect time for a little magic - and you can find it at Steam Into History when Magician Marc Charisse steps on the train for a show.
Despite the holiday, Charisse isn't out to fool you - instead, he'd like you to believe magic is real.
Tickets for this magical show are still available.
Naturalist Kelsey Frey will lead a spring-time stroll through Nixon County Park as you keep a watchful eye out for signs of the changing season.
Whether it's budding plants, bugs in the air or animals waking up from their sleepy winter hibernation, Frey will be on hand to point out the signs of spring.
The program is free and runs 2:30-4 p.m.
You can also check out Events Calendar for more fun happenings this weekend.
Plus, we've compiled a list of 10 things to do in York County this spring!