There's something magical about a train ride around the holidays, especially if there's an opportunity to meet The Big Man in Red himself.
York County and the surrounding area are home to several attractions where you can board a passenger car for a wintertime excursion to remember. You can sign along with Santa, take part in special family activities and pick out a Christmas tree during these special seasonal rides.
Here's a look at the holiday-themed train rides available in the York County area:
Steam Into History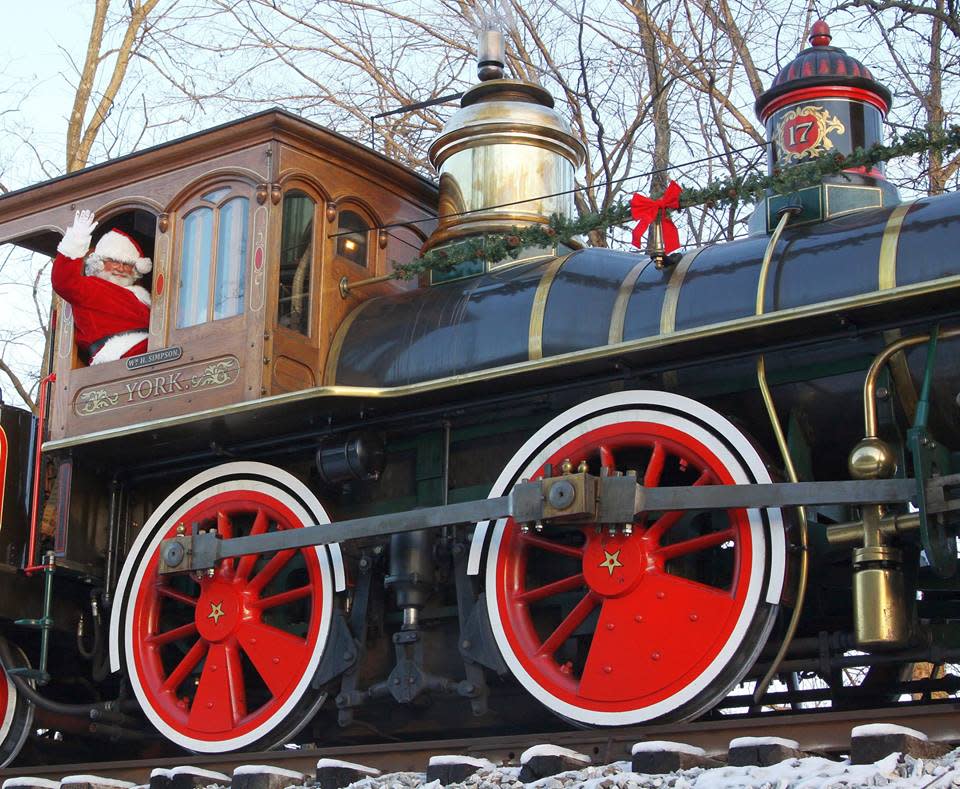 The Glen Rock Carolers have been delighting crowds during Christmas for 170 years. This holiday season, the caped carolers will perform at Steam Into History's station before boarding the train for a ride through the scenic York County countryside. Join them for a Christmas experience to remember.
Steam into History is bringing back its popular holiday train ride. Pulled by a replica Civil War-era steam locomotive, the train chugs to Seitzville, where a ride on a horse-drawn carriage takes you to Bricker's Tree Farm. There, you'll cut your own Christmas tree!  Learn about a Victorian Christmas, enjoy festive live music and enjoy meet Santa, all while riding the beautiful train.
Steam into History presents a Santa Sing- Along train ride into Christmas Past. Listen to the reciting of The Night before Christmas and your favorite holiday classics. There will even be a special appearance from Santa - who might just have a special gift to hand out to the good children on the ride. And, if you ask nicely he will let you take a picture with him.
Enjoy cookies, hot chocolate and music while waiting for the train to depart. Once settled, Jeff Greenawalt will read the Night Before Christmas while waiting for the man in red to arrive. Once Santa arrives the group will sing holiday favorites.
Stewartstown Railroad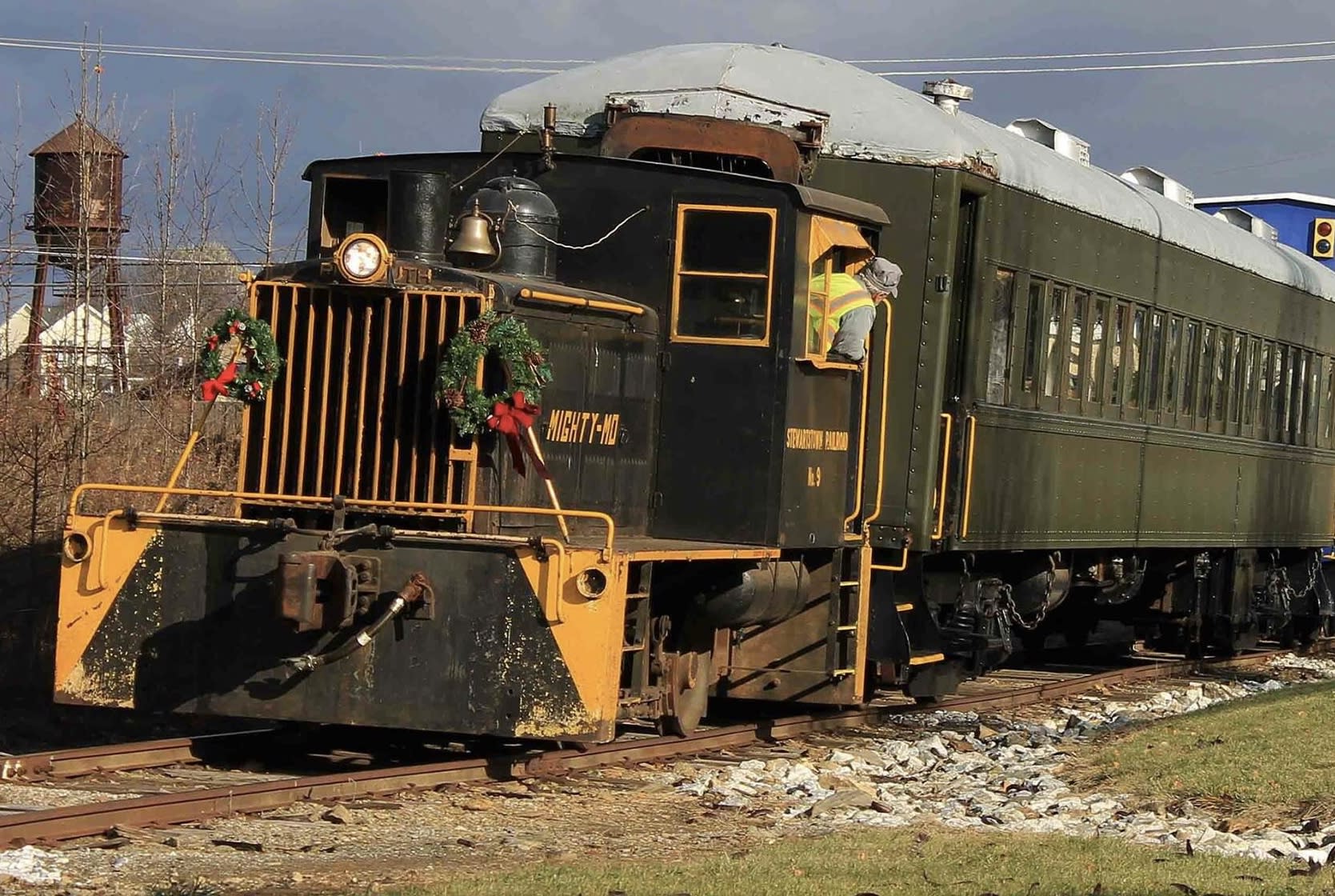 Ride a 1920s-era passenger coach with the Big Man in Red. Instead of eight tiny reindeer, this holiday ride is powered by Mighty Mo, a 1943 gas-powered locomotive. Santa Express rides run Saturdays and Sundays starting November 25 and running through December 17.
Ma & Pa Railroad Preservation Society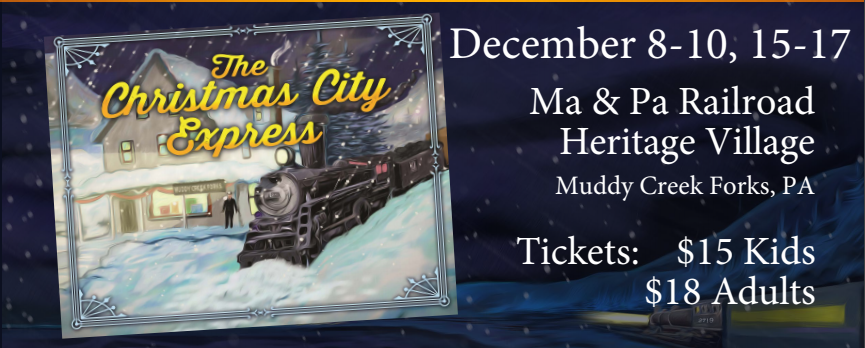 Head back in time to Muddy Creek Forks, where you'll enjoy a heartwarming story about a young girl's holiday train ride to visit her grandparents. Tickets include crafts and activities fun for the whole family, plus a train ride. The show runs December 8-10 and 15-17.
Strasburg Railroad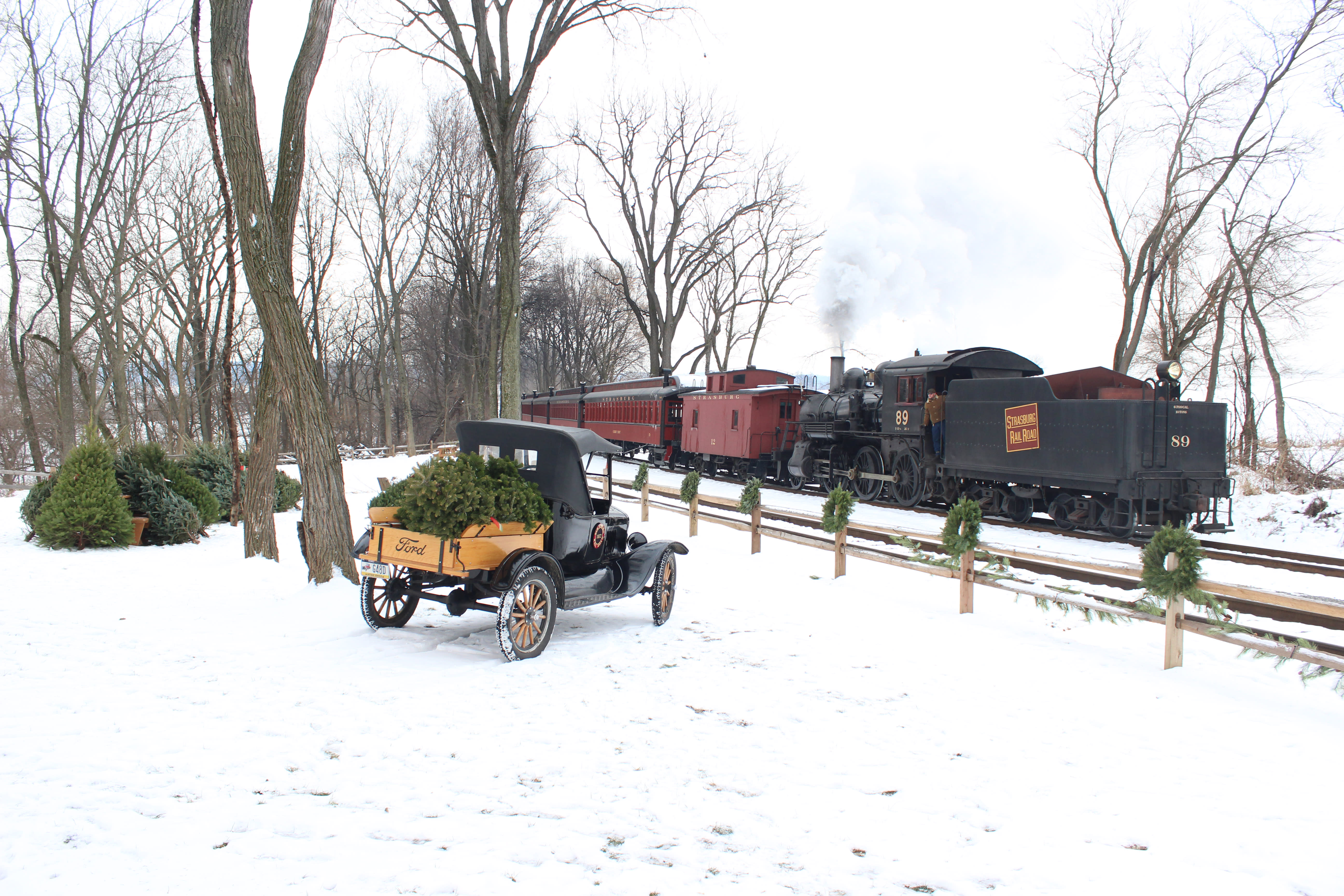 The magic of Christmas Eve is recreated on this train ride at the Strasburg Railroad. Visitors can wear their pajamas (the comfier the better) and enjoy the classic night before Christmas dessert, cookies and milk, as they travel down the tracks. On board, a reader dressed in a Victorian nightshirt and cap will read aloud the classic poem The Night before Christmas. 
With this train ride, you can have two experiences in one. Travel aboard an authentic, vintage steam train to Leaman Place Grove to select a fresh-cut, locally grown Frasier or Douglas fir tree. Don't pass up this opportunity to travel on a beautiful, scenic route to pick out your own Christmas tree. 
During the 45-minute ride, Santa will be there to greet each passenger in their seat. Families will have the opportunity to visit with him and have pictures taken. Children ages 11 and under will get an extra special surprise by receiving a gift from Santa.  Mrs. Claus will be at the station to help write letters to Santa.
Sign up for the Getaway Guide
After enjoying your holiday ride along the rails, sign up for the Explore York Getaway Guide to get event information, special deals and more sent right to your inbox each month!