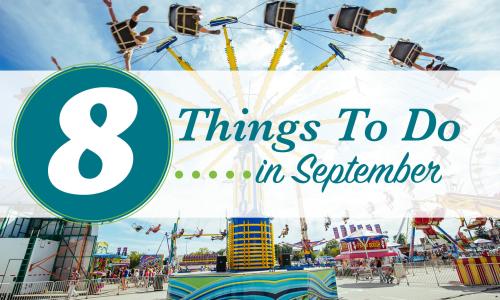 September is overflowing with awesome events and activities to enjoy in York County. From the York Fair which has been running since 1765 to celebrating a first year in business, this month is all about celebrating the county and all that it has to offer. Not sure where to start with all the awesome events this September? Let us help! These are just a few of the things happening around the area this month. Make sure to check out the Events Calendar for even more fantastic ways to get out and have it made in York County.
York Fair -
9/6-9/15 - York Expo Center / York Fair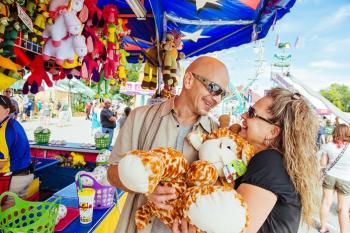 The York Fair is an end of summer staple in York County. Featuring live concerts, kid-friendly rides, livestock exhibits and more delicious fair food than you could imagine, this is a can't miss event. Thankfully, the fair runs for ten days, so you will have plenty of opportunities to partake in the fun.
The 2019 York Fair is shaping up to be a wonderful experience for families and friends, with grandstand performances by: Brad Paisley, Travis Tritt & The Charlie Daniels Band, Darci Lynne & Friends, Kent McCord, Brantley Gilbert, Tesla, Bethel Music, and the Annual Monster Truck Fall Bash.
Harvest Moon Paddle & Dine -
9/14/2019 - Shank's Mare Outfitters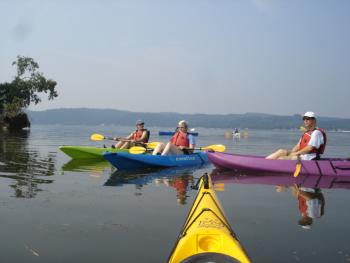 Enjoy a leisurely guided paddle tour on the Susquehanna River at dusk. Then head to Shank's Mare's banquet room, The Rookery, for a multi-course candlelight dinner and watch the moon rise over the river. BYOB welcome. Suitable for beginners. Rental Kayaks available at an additional charge.
Mystery Science Theater 3000 Live: The Great Cheesy Movie Circus Tour -
9/14/2019 - The Pullo Center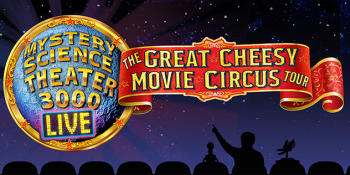 Join show creator and original host, Joel Hodgson, and the world's greatest – and only – movie-riffing robots, Tom Servo, Crow, and Gypsy, as they take you on an exhilarating roller coaster ride through some of the cheesiest films ever made. Mystery Science Theater 3000 has earned its place in history as one of the Top 100 TV Shows of all time and is currently a hit show on Netflix. Now you can sit in the same theater with your favorite characters and experience this comedy phenomenon in a universally acclaimed LIVE event. This is the last chance to see Joel as he celebrates his final live tour performing the unique comedic art form he created. The exhilarating, nonstop, rapid-fire hilarity is brimming with hundreds of jokes riffed on a "So-Bad-It's-Good" feature film, plus spirited sketches and songs that turn the stage into a circus-themed party.
25th Annual York Bike Night -
9/21/2019 - Continental Square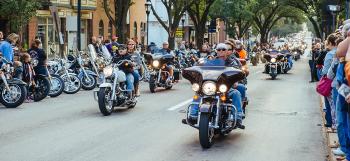 Celebrate the 25th Annual York Bike Night with the annual parade and motorcycle street party in and around Continental Square. This is just one of several events taking place during York Bike Week. Enjoy music, food, information exhibits, merchandise vendors, face painting, and more. The Appell Center for the Performing Arts will also be hosting a special screening of the classic motorcycle film, Easy Rider. 
Crostwater 1st Anniversary Bash -
9/21/2019 - Crostwater Distilled Spirits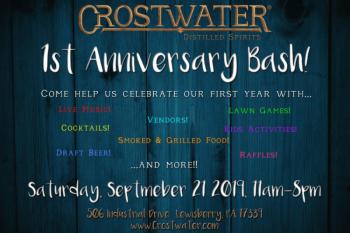 Celebrate the first year in business for what is quickly becoming one of Pennsylvania's favorite distilleries! The folks at Crostwater will be toasting their 1st year with a day of fun in the sun. Outside the distillery and tasting room will be live music, food on the grill and smoker, specialty cocktails, raffles, craft/art vendors, lawn games and activities for kids. Here's to the 1st year and many, many more!
Fall Fest -
9/21, 9/28 - Flinchbaugh's Orchard and Farm Market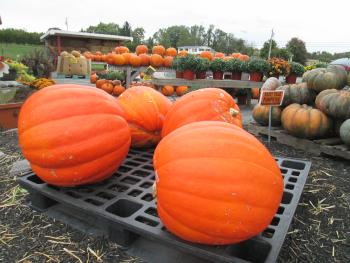 Celebrate the great fall harvest with a trip to the farm with your family and friends. Make new memories as you harvest your own pumpkins and apples, take a wagon ride, create fall crafts, or challenge yourself in the five-acre corn maze.
15th Annual New Freedom Fest -
9/21/2019 - Freedom Green Community Park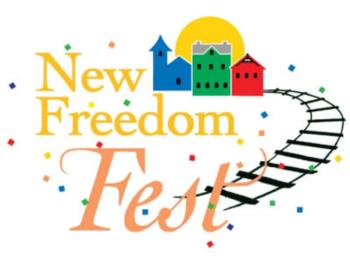 Take part in this old-time festival that includes live music, arts and crafts, a pet parade, food, kids' games, pony rides and an art tent with pumpkin painting. Local artists and craftsmen including jewelers, potters, photographers, weavers and sculptors, will be selling their work and demonstrating from 10 a.m. to 5 p.m.
Vintage Wine & Food Festival -
9/29/2019 -York County History Center - Agricultural & Industrial Museum (AIM)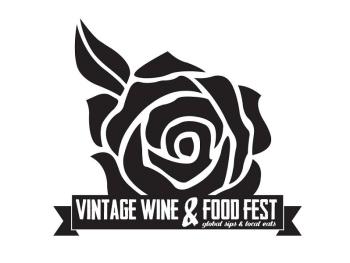 Join us for the 3rd Annual Vintage Wine & Food Festival! Enjoy wines from around the world alongside top notch bites from some of the region's best restaurants. All to the tune of live music and the smell of fresh air.
The Vintage Wine & Food Festival will take place on Sunday, September 29, 2019 in the Agriculture and Industrial Museum. The festival will feature "global sips and local eats." You can enjoy more than 60 wines and food from several local restaurants. A portion of the proceeds benefits the Cultural Alliance of York County, which fuels the creative energy and vibrancy of the community to enrich the quality of life of all of our citizens.