Get your leashes and water bowls ready, the Celtic Classic All Breed Dog Show will be sniffing its way into York County March 11-15, 2020. The York Kennel Club, along with the Delaware County and Lancaster Kennel Clubs, present The Celtic Classic, one of the largest shows on the East Coast. There will be approximately 1800 entries each day Wednesday through Friday, and approximately 3000 entries on Saturday and Sunday. There will also be over 20 Specialty Breed shows and Educational Seminars during the Classic. We asked the show organizers what some of the most unique dog breeds competing at the show would be. Let us introduce you to them, and make some suggestions on activities you might like to partake in while in town for The Celtic Classic.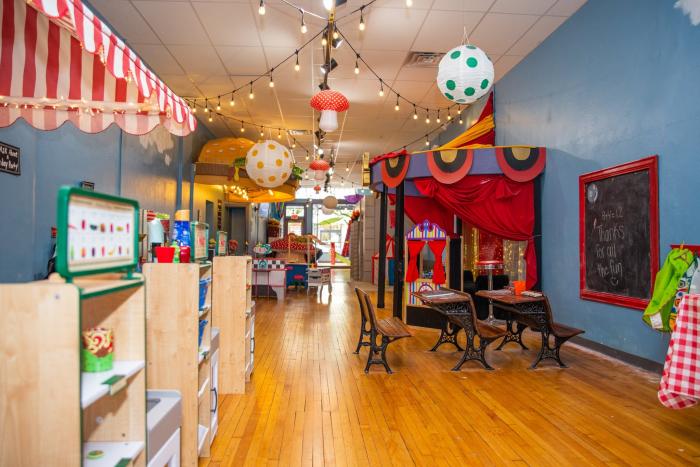 Harrier – Don't confuse this cheerful guy with the similar-in-appearance Foxhound or Beagle. The Harrier is a medium-sized dog breed of the hound class, used for hunting hares by trailing them. Smaller than an English Foxhound, though not as small as a Beagle, the Harrier is sweet-tempered, tolerant of people, and excellent with children. Also an excellent choice if you have children, take the family to visit the Curious Little Playhouse while in town. A hands-on kids play space and toy store in Downtown York; this spot will put a smile on everyone's face.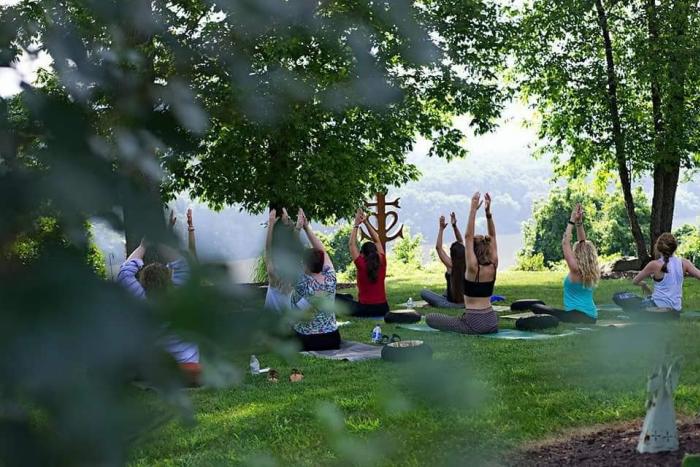 Norwegian Lundehund – These flexible furry friends were originally bred in Norway to help hunt Puffins and their eggs. Puffins are now a protected species, but these loveable little guys are still fun, athletic companions. The Lundehund has a great range of motion in its joints. They can bend their head backward along their own spine and turn their forelegs to the side at a 90-degree horizontal angle to their body, much like human arms. With that range of motion, Lundehunds would be right at home during one of Artemis - The Art of Living's many yoga classes. If you are a fan of these spunky dogs, we suggest checking out the Artemis class schedule.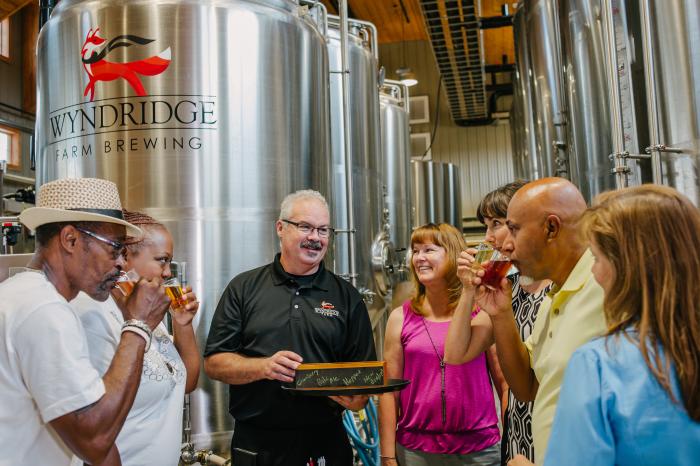 American Foxhound – These smart pups are the cousin of the English Foxhound. Bred to hunt foxes, this breed has an excellent sense of smell. The American Foxhound is taller and rangier than its cousin, the English Foxhound. Also, this breed is known to have a musical bark, called a bay, when it is hunting. Were you to follow a Foxhound's nose while in York County, they would almost certainly lead you to Wyndridge Farm, where the fox graces the logo of craft beers, sodas, and other beverages.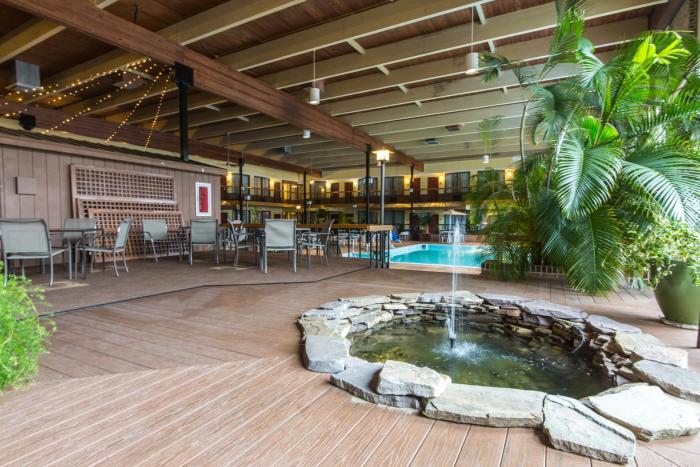 Otterhound – Otterhounds might just paddle their way into your heart if you are a water lover. These big, bouncy hounds are built to be expert swimmers, from the top of their rough, waterproof coat to the bottom of their big webbed feet. A broad chest and powerful shoulders allow them to swim all day without tiring. If the Otterhound is your kind of dog, you might want to stay at the Wyndham Garden Hotel with their oasis-like pool area. In the warmer months, venture to Shank's Mare Outfitters, where you can boat and paddle on the Susquehanna River.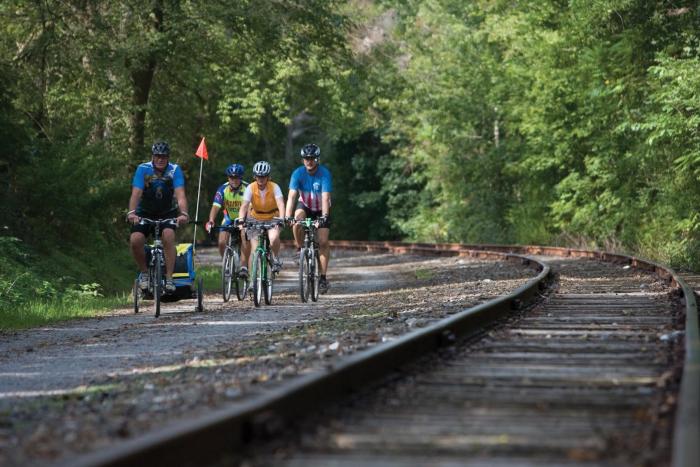 Cesky Terrier - The Cesky Terrier is a rare dog to find in the United States, with only 600 living in our country. But they are worth the search! Cesky terriers are clever and adventurous playmates for kids and an eager walking buddy for the folks. Another rare sight for families of all kinds is a historic steam engine train chugging along beside you down the York County Heritage Rail Trail. Bike, walk, or run your way through over twenty miles of trails with or without man's best friend.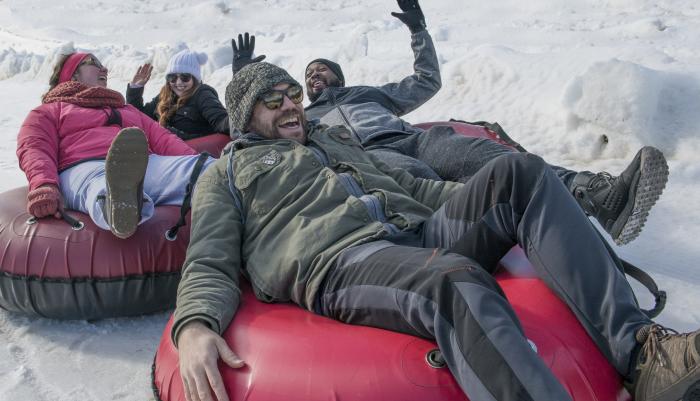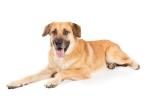 Chinook – The official state dog of New Hampshire, the Chinook is a breed of sled dog, developed in the state in the early 20th century. The Chinook is an affectionate and playful family companion with a special devotion toward children. It is a willing worker who is eager to please and enthusiastic to learn. If you are also eager to learn and love the winter weather like this pup, you should check out Roundtop Mountain Resort. Their skilled instructors will teach you how to ski or snowboard before sending you done the slopes. During warm weather months, they also have tons of fun activities like ziplining, the OGO Ball, and a giant waterslide!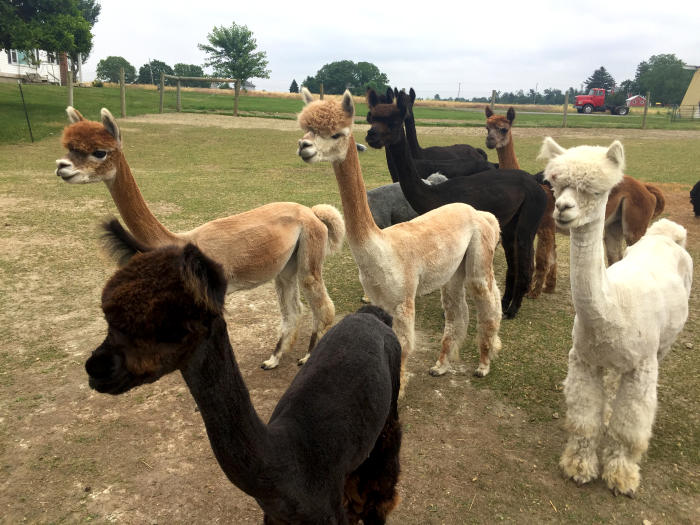 Pyrenean Shepherd – The Pyrenean Shepherd is a medium-small breed of dog native to the Pyrenees mountains in southern France and northern Spain, bred since at least medieval times for herding livestock, especially sheep. It worked as an active herder together with the Great Pyrenees, another breed, which acted as the flock's guardian. The Pyrenean Shepherd and you would both love to check out Alpacas of York. Get up-close and personal with these soft, gentle creatures as they graze in fields. Pro tip: take along some peppermints since they love the minty treats.
All dog pictures are courtesy of The American Kennel Club.