August is family fun month and York County is packed full of events and activities to keep you and your loved ones busy and smiling. Not sure where to start with all the awesome events this August? Let us help! These are just a few of the things happening around the area this month. Make sure to check out the Events Calendar for even more fantastic ways to get out and have it made in York County.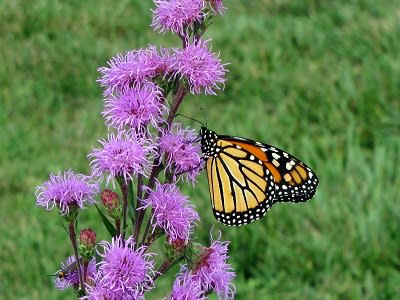 August 3 – Butterfly Day at Ashcombe
Head to Ashcombe Farm & Greenhouse for this wonderful day that's all about butterflies! They'll have children's activities, fun displays, fairy garden classes, and a butterfly release at noon in the gardens. Call ahead to purchase your own butterfly to release or purchase online at ashcombe.com.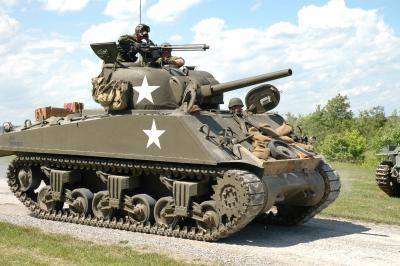 August 8 – 10 Military Vehicle Preservation Association  
Experience over 200 historic military vehicles spanning from WWI to modern times, on display at the York Fairgrounds. The vehicles are all privately owned and range from trail ride quality to better than factory new. Watch as some of the vehicles and their owners give demonstrations on the operation of these powerful machines. Living history presentations will give insight into the lives of our servicemen in the field through the 20th century. For those interested owning these pieces of history, there will be lectures and seminars concerning various aspects of military vehicle preservation and restoration. Refreshments will be available at the concessions stands throughout the event.
At 1 p.m. on Saturday, August 10, don't miss the large convoy of vehicles as they depart the fairgrounds and begin their drive to California.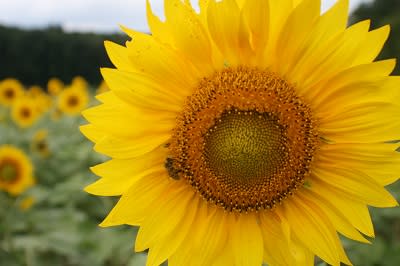 August 8 – 18 – Sunflower Fest 
The farmers at Maple Lawn Farms planted 8-acres, or approximately eight football fields, of sunflowers. One section is planted full of the classic yellow sunflowers that will mature at about 5 feet tall.
In another section, visitors get to see 10-12 different varieties planted in display plots to show off exotic, multi-colored varieties. In "Land of the Giants," towering sunflowers form pathways to explore. The "Red Sea" is nearly a full acre of deep, velvety-red sunflowers, unlike anything they've planted before.
In "The Wilds," guests may pick their included sunflower, or pick their pre-purchased 6, 12, or 18 sunflowers from a mixture of over 40 different varieties! All different sizes and colors displayed are ornamental sunflowers.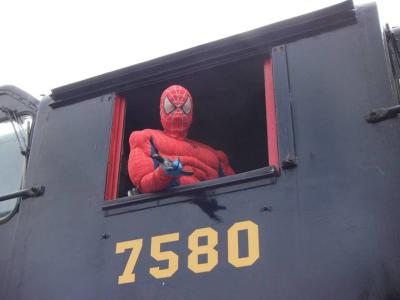 August 10 – Superhero Express
Come dressed up as your favorite Superhero and ride the rails at Northern Central Railway – Steam Into History. You could even meet a real superhero along the way! Crafts and lots of hero-themed fun await you on this not to be missed experience, suitable for all ages. There will be superhero stories, make your own superhero ID cards, and an obstacle course. South York Macaroni Kid will be hosting the event.
Activities will start at 10:30 a.m. and conclude at 2:30 p.m.
The coaches on the Northern Central Railways are pushed and pulled by a vintage diesel locomotive. This excursion lasts approximately 45 minutes.
Tickets will be available to be picked up at the ticket booth in the back of the gift shop on the day of the trip.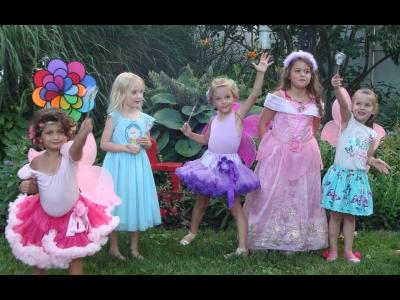 August 13 - Fairy Princess Tea 
Calling all aspiring Fairy Princesses, The Front Porch Tea Room will be having their 5th Annual Fairy Princess Tea on August 13. This tea is one of their most popular teas. Each princess receives fairy wings and a wand, their face painted, and a craft table. There will be fairy stories read while everyone enjoys a very special tea. Seating starts at 6 p.m.
Reservation deadline is August 6.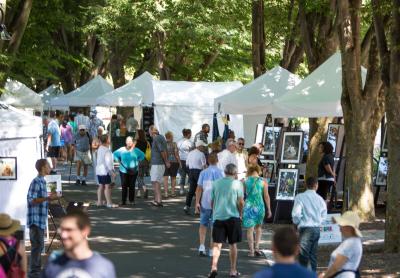 August 24-25 – Yorkfest 
Yorkfest is York's premier summer fine arts festival weekend featuring 100 select fine artists from all around the country, free family-friendly entertainment and hands-on art activities, food, poetry, and an evening community jazz concert. New this year, a Community Mural Project. The goal is to create a public piece of art that has an impact on the diverse community of York City that helps to create it. All events are free and open to the public. Pets are prohibited.
Saturday, August 24, 2019: 10 a.m. to 5 p.m.
Sunday, August 25, 2019: 10 a.m. to 4 p.m.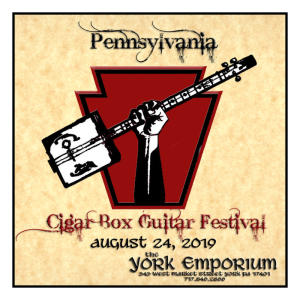 August 24 – Cigar Box Guitar Festival 
The world's largest cigar box guitar/homemade instrument festival, featuring 14 acts on two stages, vendors, demonstrations and more, and it's all 100% free! This year, not only can you listen to some great music, you could be part of history.  The Pennsylvania Cigar Box Guitar Festival will be attempting to set a world record this year for the most cigar box guitar players all playing the same song at the same time. If you would like to be a part of this record setting moment, all you have to do is learn Bad To The Bone on the cigar box guitar and join the festivities on August 24.
The fest takes place on Saturday, August 24, 2019 from 10 a.m. to 6 p.m.