Fall has it all in York County. From spooky Halloween fun to fantastic food festivals to the Wine Just Off The Vine signature event on the Mason-Dixon Wine Trail, here are more than 50 ways you can enjoy the season.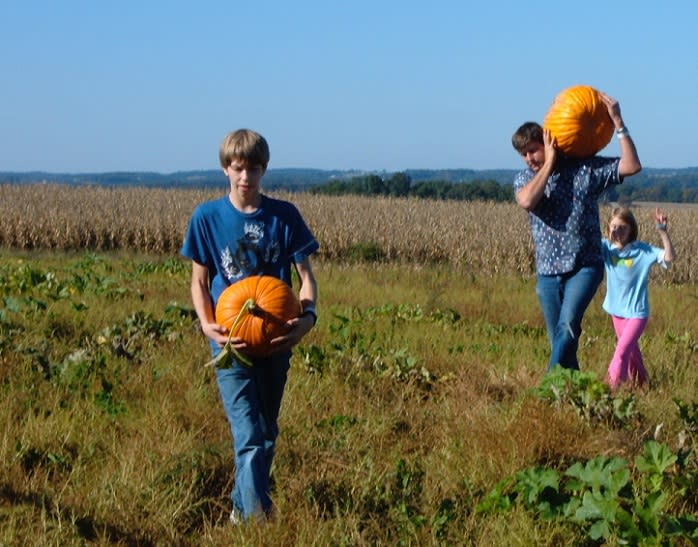 Do something pumpkin-related, beyond ordering the PSL
1. Pick a huge pumpkin at Maple Lawn Farm.
Seriously, this place grows some massive pumpkins. Like 70 pounds. And in a bunch of colors.
2. Annihilate some gourds at the Pumpkin Smash Bash
On November 4, Flinchbaugh's Orchards & Farm Market will let you slingshot, catapult and flat out decimate pumpkins in all kinds of ways during the Pumpkin Smash Bash. The less destructive might want to stick to PYO pumpkins at the orchards.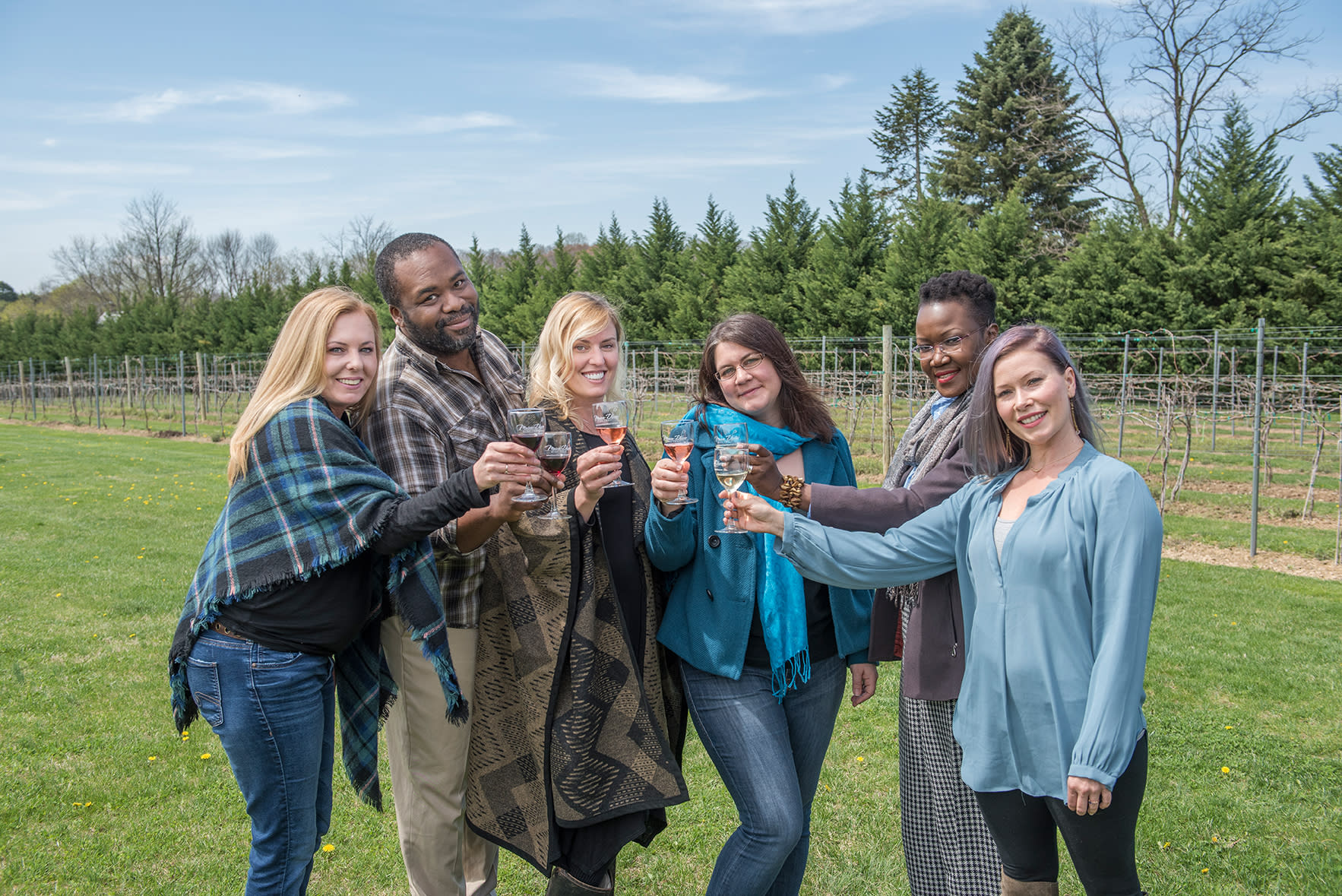 Drink up the season
3. Try a nouveau during Wine Just Off The Vine
The Mason-Dixon Wine Trail's fall signature event returns November 11-12 and 18-19. Tickets include tastings at 16 wineries on the Mason-Dixon Wine Trail, light food and more. Plus, some wineries will feature "nouveau" wines pressed fresh from the harvest.
4. Find a pumpkin beer on the Susquehanna Ale Trail
Or any fall brew will do. With 13 breweries to explore, you'll find something fitting of autumn.
5. Toast fall at Yorktoberfest
With 70 different beers to try and nine wineries in attendance, it's no secret why organizers call this event "splendiferous."
6. Make time for Clocktoberfest
And think up more timely puns while exploring the National Watch & Clock Museum. With beer, food trucks, a steampunk fashion show and more, you'll see a whole other side of this museum.
7. Do the Fall Sip & Stroll in Hanover
Craft breweries and more make this an up-and-coming downtown to explore. There's no better time to see it than during special Sip & Stroll events, a ticketed event that offers attendees special wine, beer and food tastings at local businesses.
8. Experience Oktoberfest by the river
With food trucks, authentic music and 12 German beers to try, John Wright Restaurant does Oktoberfest the right way - or the "Wright" way as they say.
9. Pair your red with pumpkin painting at Galloping Goose's Harvest Party
Paint a pumpkin and play some Great Pumpkin Toss Games, while enjoying a la carte wine and food purchases a Galloping Goose Vineyards, a member of the Mason-Dixon Wine Trail.
10. Try the apple cider at Brown's Orchards and Farm Market
This'll be among the freshest you ever taste.
11. Try Wyndridge Farm's hard apple cider
Made using apple cider from Brown's, Wyndridge's hard cider isn't too sweet. You're likely to find several seasonal flavors on tap, too, at this Susquehanna Ale Trail location.
12. Check out the 7th Annual Balderdash Brewfest
Explore the Dill's Tavern and Plantation while soaking up the history of distilling and more.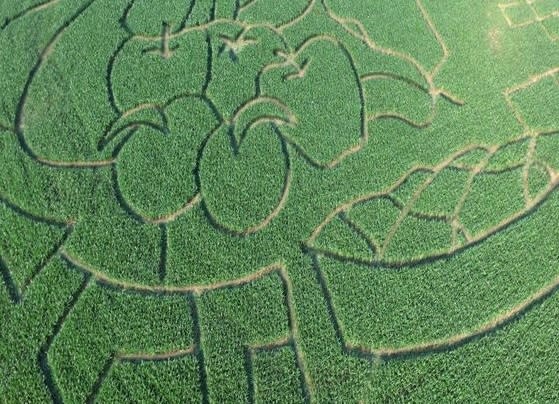 Get lost in corn maze
13. Conquer the Corny Copia at Flinchbaugh's Orchard
Navigate the five-acre maze and then enjoy PYO apples and pumpkins available in September and October.
14. Escape from the Maize Quest Fun Park
Find your way through nine acres of corn at the Maize Quest before taking on a collection of people-sized puzzles. You can spend an entire fall day here.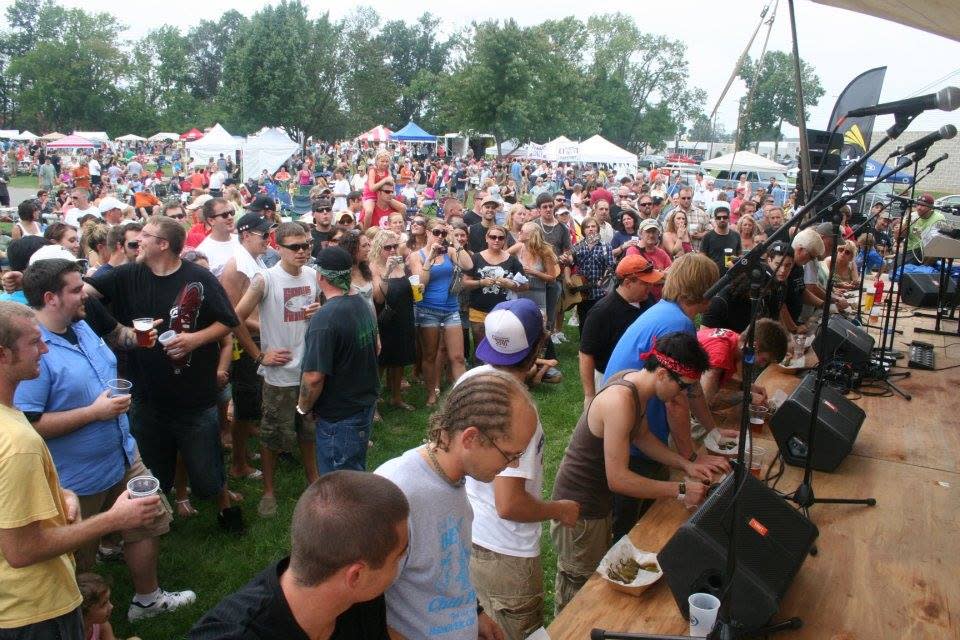 Find fall foodie delights 
15. Enjoy History on the Halfshell
Yorkers love their oysters, and the shellfish takes center stage during the York County History Center's History on the Halfshell fundraiser at the Agricultural and Industrial Museum.
16. Sample you way through the Hanover Chili Cookoff
So. Much. Chili.
17. Eat, eat and eat some more during What the Food Trucks
An ENTIRE park is closed and filled with food trucks.
18. Taste the world at Wyndridge Farm's Chef's Dinner
Executive Chef Matthew Siegmund takes guests on a culinary tour of the world every second Tuesday during September, October, and November.  The September 12 dinner features the exotic cuisine of Morocco.
19. Find the perfect pairing at the First Post Beer Dinners
The First Post pairs a five-course meal with five beer tastings from local brewers the first Tuesday of every month. Tickets must be purchased in advance.
20. Dig into some fresh-baked pie from The Markets at Shrewsbury
For delectable fall desserts, check out The Markets at Shrewsbury, an Amish marketplace bursting with fresh-baked goodness. As you explore the market, make your way to the Stoltzfus Bakery, where you can watch as donuts, pastries and more are made daily. While pumpkin rolls and red velvet whoopie pies and pumpkin rolls just bursting with cream cheese filling are tempting treats, the apple pie is a simple fall classic.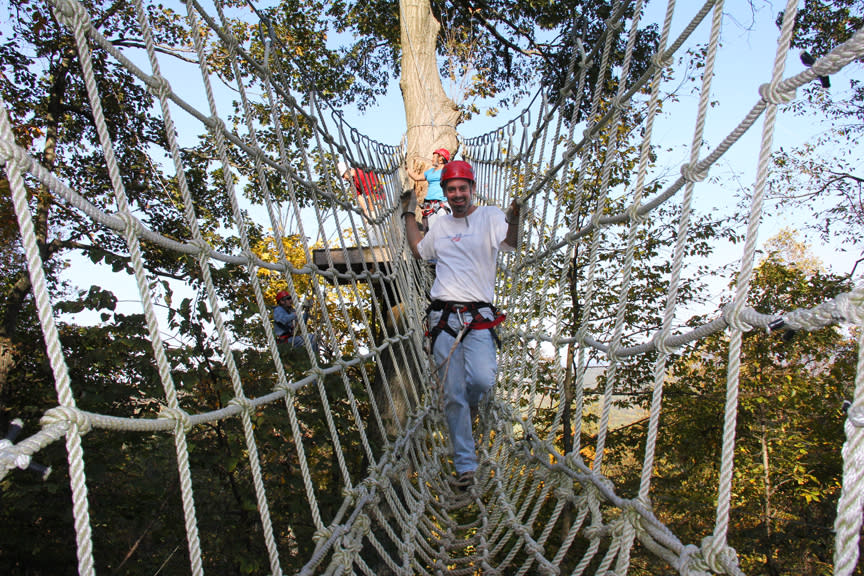 Get outdoors
21. Paddle, taste and dine with Shank's Mare Outfitters
Hop into a kayak and paddle through the scenic Susquehanna Riverlands before returning to shore for a tasting from local crafter breweries and a delicious dinner. Three guided tours are available throughout the season and feature Black Cap Brewing Co., Meduseld Meadery and Collusion Tap Works.
22. Have an adventure at Roundtop Mountain Resort's Ropes Course Open Climb
Prove your mettle on zip lines, climbing walls and ropes and more.
23. Mark your calendars for this year's Pumpkin Walk
It's one of the most popular events of the season. The York County Heritage Rail Trail fills a half-mile swath of the path with hand-carved pumpkins. This year's walk will go off on October 14 at a to-be-determined location.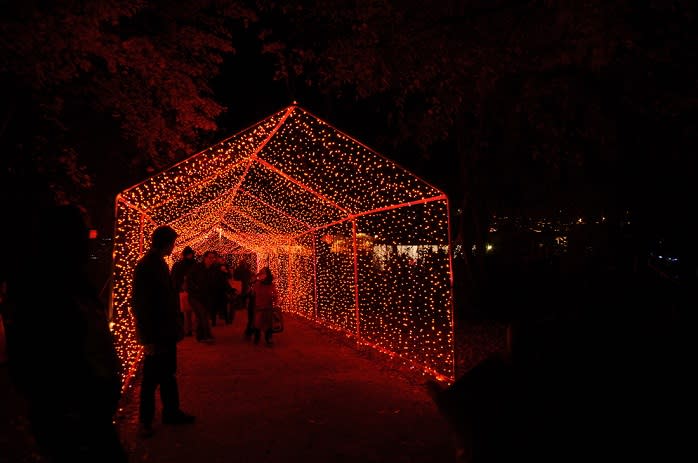 Scare up spooky fun during the Halloween season
24. See the godfather of the paranormal at the Pullo Center
With more than decades studying the paranormal, John Zaffis has covered thousands of creepy cases. He's the nephew of Ed and Lorraine Warren, the famed paranormal investigators who studied the Amityville haunting.
25. Have fun with the family at Halloween in the Park
Trick or treat your way through campsites decked out with spider webs, monsters and more during this family-friendly event at Codorus State Park. Go on a 1.5-mile hayride and enjoy tasty food - including s'mores!
26. Hunt for spirits - or antiques - at Greybeards of Jacobus
Check out the haunted house on Halloween.
27. Trick or treat at Flinchbaugh's
The kids will love dressing up and scoring some great treats at the farm market!
28. Go on a ghost ride with Steam Into History
Ghost Tracks, a family-friendly train ride, features fascinating ghost stories.
29. Solve the murder mystery at Bube's Brewery
Bube's Brewery offers up murder mystery dinners every Saturday, but it's particularly fun to check out during the Halloween season. Oh, and the brewery might even be haunted.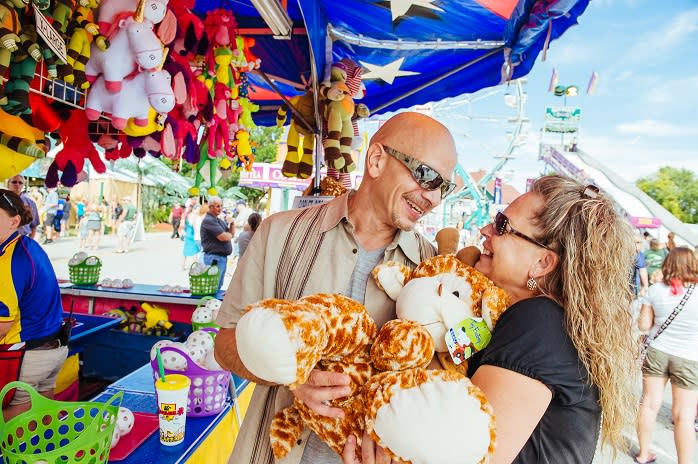 Check out a festival
30. Spend the day at the York Fair, America's First Fair
Really, it's a farewell event for summer, but we'll count it anyway. Tons of rides, games and great fair food. Don't miss Lynyrd Skynyrd.
31. Shop over the Susquehanna River during the 29th Annual Bridge Bust
More than 300 vendors set up on the Veterans Memorial Bridge between Wrightsville and Columbia.
32. Celebrate the apple during the Apple Fall Festival at the historic Haldeman Mansion
Featuring an apple peeling contest, an apple desert completion and cider press demonstrations, the Apple Fall Festival makes this humble fruit a star.
33. Explore the 34th Annual Native American Festival
This two-day event highlights Native American culture, dance and more at Indian Steps Museum.
34. Discover small-town fun at 13th Annual New Freedom Fest
Art, music and even a pet parade make this a family-friendly festival worthy of a day trip.
35. Bring the pups along for Wags on Wright
John Wright Restaurant features as day of vendors, groomers and more! Of course it's dog friendly!
36. Celebrate the season during the first-ever Fall Fairie Festival
After rain washed out the spring Fairie Festival, Spoutwood Farm returns with another chance to celebrate the four fairie tribes. This time, seasonal activities will include pumpkin painting, bobbing for apples and much more!
37. Check out the Freedom Fall Fest
Enjoy the season in quaint Red Lion, where the Freedom Fall Fest features live music, crafts, food and more.
38. Discover mirth and merriment at the Pennsylvania Renaissance Faire
This annual extravaganza featuring jousting nights, colorfully costumed figures and 35 acres of a themed village runs through October 29.
39. Explore The Great York Toy Train Meet
Peruse vintage and new model trains alike during an incredible show that brings major manufacturers and more to one spot.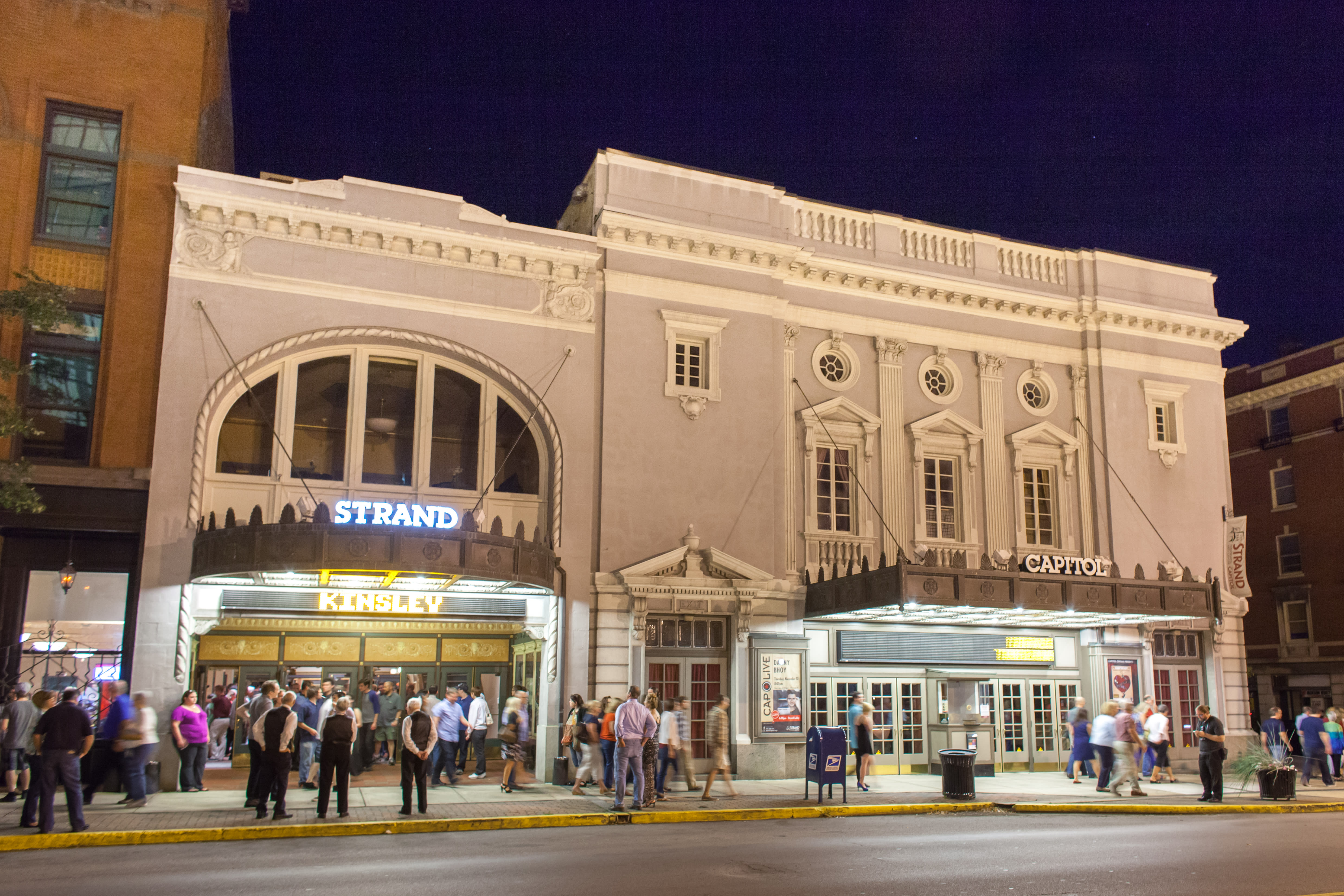 See a show
40. Hear Joan Osborne channel Bob Dylan
The Appell Center for Performing Arts welcomes the seven-time Grammy nominee on October 13.
41. Experience the legendary comedy of Jim Breuer
One of the top comedians in history comes to the Hanover's Eichelberger Performing Arts Center on September 30.
42. Take in free concert by the orchards
Brown's Orchards & Farm Markets features live music every Sunday through October 15.
43. Catch 'Jonah' at Sight & Sound Theatres before it's too late
This incredible show featuring one of the Bible's biggest stories runs through October 14.
44. Experience the life of the artist that helped change music forever.
A rock 'n' roll legend comes to life during 'The Buddy Holly Story' at Dutch Apple Dinner Theatre.
45. Go country with Wynonna & The Big Noise
The five-time Grammy winner comes to the Pullo Center on October 7.
Peep some autumn leaves
46. Explore the colors of fall all across York County
We've already compiled a few spots perfect for viewing the reds, oranges and yellows of fall.
47. Hop aboard for Steam Into History's fall foliage rides
See the stunning colors of fall from aboard a replica Civil War-era steam engine. This is one ride you won't want to miss. Excursions start October 14.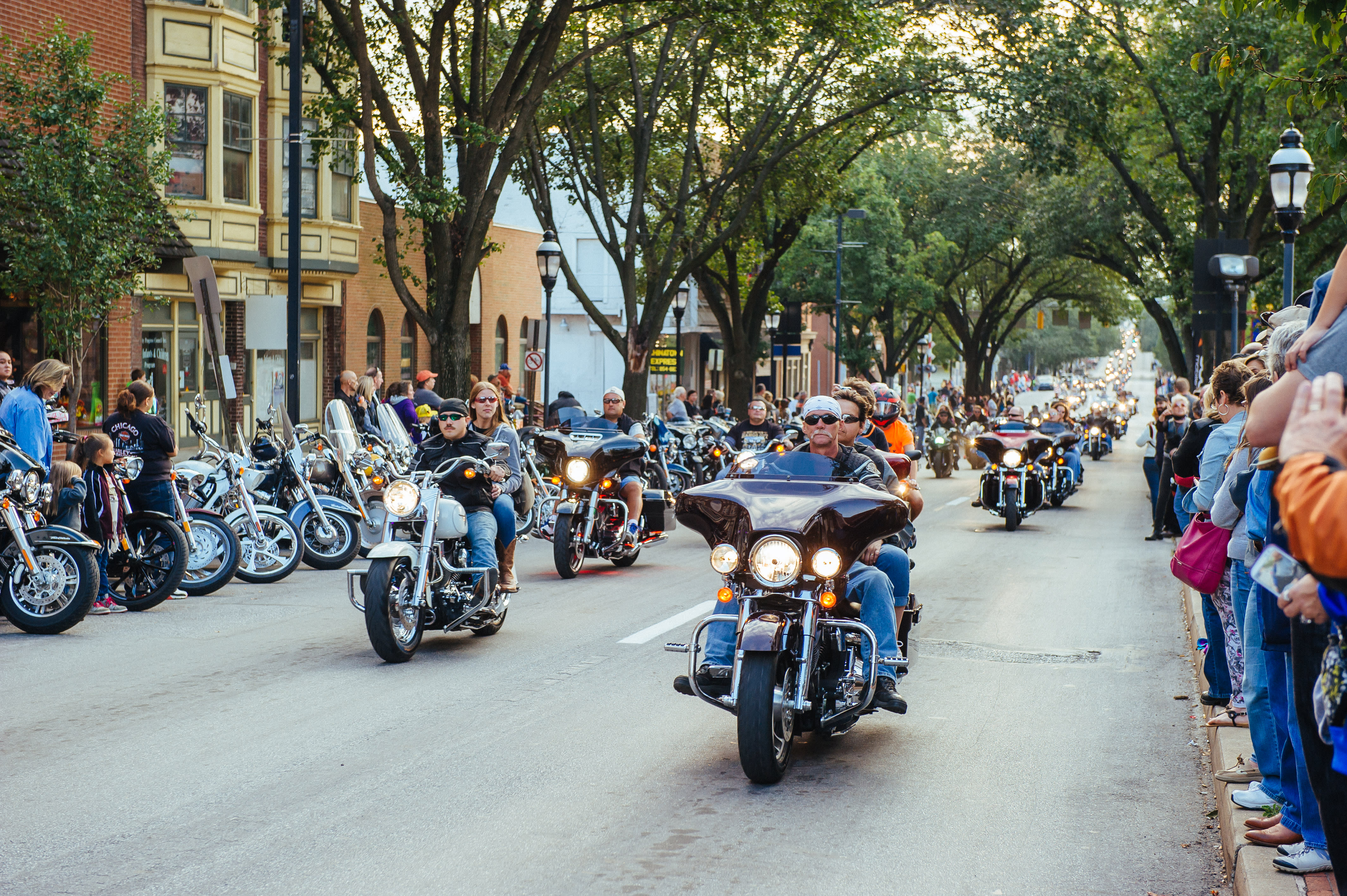 Go mad over motorcycles
49. Hear Harleys roar at York Bike Night
Feel the rumble of legendary Harleys during the Bike Night Parade through Downtown York before enjoying live entertainment, food, vendors and more during this favorite event of fall on September 29.
50. Test drive the 2018 models at 1st Capital Harley-Davidson's Fall Open House
A perfect follow-up to York Bike Night, this open house at the area's premier Harley dealer features entertainment and vendors daily.
51. Take in a Pro Motorcycle Hill Climb with the White Rose Motorcycle Club
When the event is described as "nitro-burning motorcycles on a 300-foot hill," what's not to love?
52. Roll into Bike Night at Lydian Stone Brewing
This new member of the Susquehanna Ale Trail is hosting its 1st Bike Night on September 7. Food, wine and, of course, great beer will abound.