The fall season is a favorite in York County! Check out our list of 30 things to do this month to celebrate the changing of the seasons! Make sure to check with event organizers about COVID-19 precautions. For more upcoming events check out our event calendar! 

Enjoy the local harvest!
Find the perfect pumpkin to bring home - Whether you enjoy decorating with pumpkins or carving them up for some spooky fun, you can find the ideal gourd in York County!
Pick-Your-Own Apples - Is there anything better than spending a crisp fall day picking your own apples? Maybe enjoying the first bite of your bounty!
Browse a Local Farmers Market - If picking your produce isn't your thing, don't worry. York County's many farmer's markets will do the work for you.

Sample the Season!
Wyndridge Farm Murder Mystery - Wyndridge Farm is teaming up with The Oxymorons Improv Troup to bring guests a night of suspenseful entertainment at Murder Mystery Dinner on Thursday, October 29.
Find a pumpkin beer on the Susquehanna Ale Trail - Or any fall brew will do. With 14 breweries to explore, you'll find something fitting of autumn.
Spooky Spirits - Sip and be spooky in downtown Hanover. Stroll downtown at night and sample the area's best beer and wine, but on an intimate scale. Don't forget to dress up!
Fall Fest at Adams County Winery - Enjoy autumn at the winery during the annual Fall Fest. This event includes free live music by Mojovishnu, food trucks, wine tastings, and activities fun for the entire family to enjoy. Saturday, October 24, 2-5 p.m.
Grab a cocktail to-go - Many of our local distilleries are offering up cocktails-to-go so you can enjoy them in the comfort of your own home. Find one along the Keystone Craft Spirits Trail today!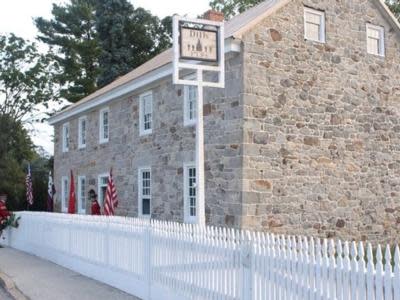 Festive Fun!
Wyndridge Oktoberfest - Wyndridge Farm has transformed their traditional Fall Fest into an Oktoberfest weekend! Two days of new craft beverage releases, fun activities, delicious food, live music, contests & more!
Farmer's Fair Dill's Tavern - Pumpkins, apple butter, and fresh cider — it's harvest season! Celebrate the 105th anniversary of Farmer's Fair at Dill's Tavern from 9 a.m. to 4 p.m. on Saturday, October 17, during a day of demonstrations and festivities, including activities for children and living history encampments.

Virtual Fun!
Bil Lepp Storyteller - Bil Lepp charmed audiences at the 2019 Susquehanna Folk Festival with his wild and witty tales. Now he will return (virtually) for a storytelling workshop plus a performance and conversation with an SFMS community member. 
Virtual Oyster Festival - From October 10 through October 18, virtual festival-goers will be able to access and participate in an entire week's worth of fun, informative, and downright delicious activities.
Civil War Round Table - On October 21, 2020, Dr. Rick Schroeder & Fran Feyock, CRNA, will present, "As the fighting ebbs, a new battle erupts: Civil War Surgery & Anesthesia."

All Aboard!
Cowboy Train Rides - Witness the exploits of the infamous Jesse James and Younger Gang, a well-known group of 19th-century outlaws! During your trip to Seitzland and back, experience train travel as it was in the Wild West when this notorious group held up trains and passengers.
Pumpkin Patch Train Ride - Take a train ride through the Deer Valley with its changing fall colors to the Pumpkin Patch! Every child is invited to pick their pumpkin to take home (until supplies last)!
Trunk-or-Treat Flyer - All aboard ghosts, goblins, princesses, superheroes! All riders are encouraged to come dressed in their Halloween costume to enjoy this ride to Seitzland. After your train returns to our New Freedom station, children are invited to participate in the trunk-or-treat on the New Freedom Green.
Halloween Haunted Ride - Feel free to come in costume! Fun for all ages! The 1920 passenger coach will be decorated or ride in the open-air car and see if you can spot the spooks who live in the woods.
Fall Foliage - Experience the colors of fall during this 1-hour round trip to Glen Rock. The ride follows the original Northern Central Railroad route, a historic railway dating back to the 1820s, through the scenic Heritage Rail Trail County Park. Learn about the history of the towns and villages you pass along the way.

Family Fun!
Maize Quest - Find your way through nine acres of corn at the Maize Quest before taking on a collection of people-sized puzzles. You can spend an entire fall day here.
More Maze Fun - Explore the 5-acre corn maze at Flinchbaugh's Orchard. The maze is the perfect size for family and friends who want to wander the corn field's paths, but not spend hours being lost!
Pumpkin Decorating Contest - Homegrown pumpkins are picked nearly every day at Miller Plant Farm, so it's the perfect time to think about dressing them up for the season! Children of all ages are invited to participate in this fun, family-friendly competition.
Pennsylvania Renaissance Faire - Discover mirth and merriment at the Pennsylvania Renaissance Faire. This annual extravaganza featuring jousting nights, colorfully costumed figures, and 35 acres of a themed village runs through October 29.

Stay Active!
Hike, Bike the trails – Get out and stay active even as the temperatures dip with a walk or bike ride along some of the best trails in the state.
Paddle the day away – Take to the water and paddle along the lakes and rivers of York County. Check out Shank's Mare for lessons and equipment rentals. For experienced kayakers, check out Codorus State Park and Gifford Pinchot State Park.
Slow Yoga - Join Work Outdoors certified instructor Heather Geare as she leads you in an hour-long slow yoga session overlooking the river at Shank's Mare.  A slower-paced yoga focusing on bringing peace and calm to mind and body.
Ariel Yoga at Artemis – Take your yoga off the ground with Aerial Yoga at Artemis The Art of Living! This class is guaranteed to lift your spirits and elevate your fitness!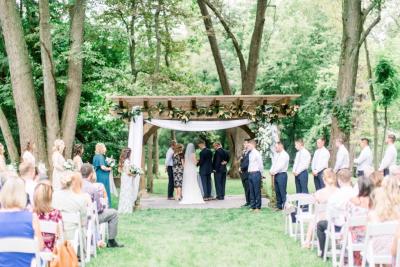 Learn Something New!
Candi J. Duda Stained Glass Beginner Glass - Learn all the steps to create your choice of dragonfly, butterfly, or pinwheel. Cut glass, grind, copper foil, and solder.
Drawing Lessons - Creative York offers online private art lessons, a learning option that will put you in a custom video conference, a talented teaching artist! Improve your drawing skills from the comfort of your home with tailored lessons that match your skill level and goals.
Autumn Wedding Rave - Did COVID-19 delay your wedding? Many brides have rescheduled their events and need to find new DJs, florists, or photographers. This Autumn Bridal RAVE is your best opportunity to finalize your wedding plans. Join us for an evening of outdoor fun, entertainment, food, and wedding planning!
50Plus Expo - With virtual seminars and live entertainment as well as door prizes, the 50plus EXPO is a unique fusion of timely, relevant information and fun in an interactive virtual format.