Looking for something fun to do this November? We've got you covered. Check out our list of more than 30 things to do this month! Make sure to check with event organizers about COVID-19 precautions. For more upcoming events, check out our event calendar!

Small Towns, Big City
There is so much to explore in York County. Whether you are a fan of big cities or small towns, here are a few places to get you started.
- Experience the very best of Historically Edgy Downtown York on the last First Friday of 2020. Come check out fantastic food, shopping, and entertainment!  
- Saturdays are the day to see and be seen in Hanover! Check out what this charming town has to offer during the Second Saturday of every month.
- Wrightsville is a small town steeped in history. Outdoor adventures and outstanding food await you!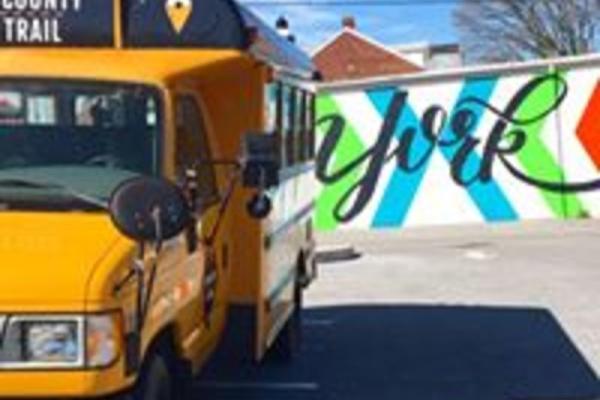 Get In the Holiday Spirit
November is the unofficial start to the holiday season. Get in the celebrating spirit with these upcoming events.
- Christmas Magic is a York County tradition! This year the fun is entirely outdoors with food from Brickers! 
- Miller Plant Farm is offering three excellent classes to help you decorate for the season. Get your hands going making a harvest arrangement, a wreath, or a fresh greens arrangement.  
- Dutch Apple Dinner Theatre "I just like to smile. Smiling is my favorite!" Don't miss seasonal favorite ELF live on stage!  
- Shop Small in Downtown York. - By shopping or dining at small businesses in our community, you're showing support for the businesses of Downtown York, and ensuring that our small businesses continue to thrive. With a historic-yet-hip vibe, Downtown York has plenty of options for shopping small.

A-MAZING
Not all who wander are lost!
- Explore the 5-acre corn maze at Flinchbaugh's Orchard. The maze is the perfect size for family and friends who want to wander the corn field's paths but not spend hours being lost!
- Find your way through nine acres of corn at the Maize Quest before taking on a collection of people-sized puzzles. You can spend an entire fall day here.

Stay Active! 
Don't let the colder weather keep up from getting up and moving. We have lots of ways, both indoor and outdoor, to keep you active during November.
- Hike, Bike the trails – Get out and stay active even as the temperatures dip with a walk or bike ride along some of the best trails in the state.
- Paddle the day away – Take to the water and paddle along the lakes and rivers of York County. Check out Shank's Mare for lessons and equipment rentals. For experienced kayakers, check out Codorus State Park and Gifford Pinchot State Park.
- Ariel Yoga at Artemis – Take your yoga off the ground with Aerial Yoga at Artemis The Art of Living! This class is guaranteed to lift your spirits and elevate your fitness!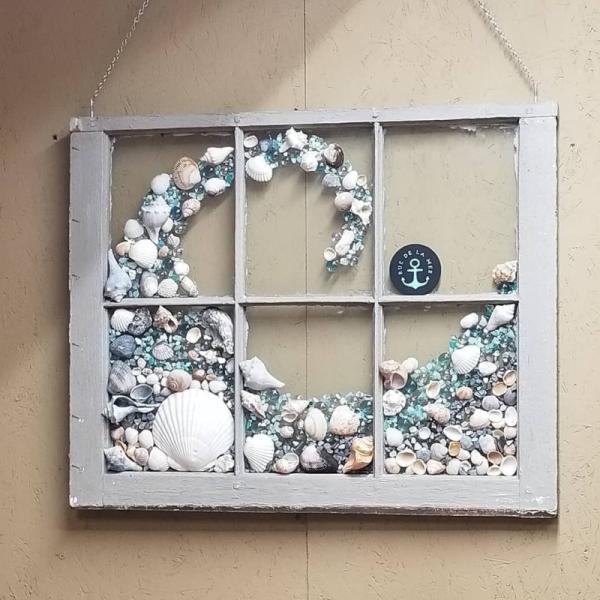 Craft Crazy
If you are the crafting kind, York County is the place to be. There are many opportunities, both in-person and virtual, for you to pick up a new hobby this month!
Candi J. Duda -Stained Glass and Garden Art business owner and namesake Candi Duda has been creating stained glass since 2002. You can now learn from her expertise with hands-on classes making wind chimes, stepping stones, beach-themed windows, beginner stained glass, plus much more.
Creative York is a non-profit visual arts center located in historic downtown York, PA. Throughout the pandemic, they have stepped up and offered virtual classes to expand your artistic abilities. Check out their virtual offerings, including private drawing lessons, York Kids Art Club, and other classes.  
The York Art Association, one of the oldest art associations in the country, proudly offers two admission-free galleries exhibiting local art, year-round classes for adults and children, as well as a beautiful sculpture garden. They are currently offering two reoccurring virtual classes, intermediate watercolor, and landscape painting.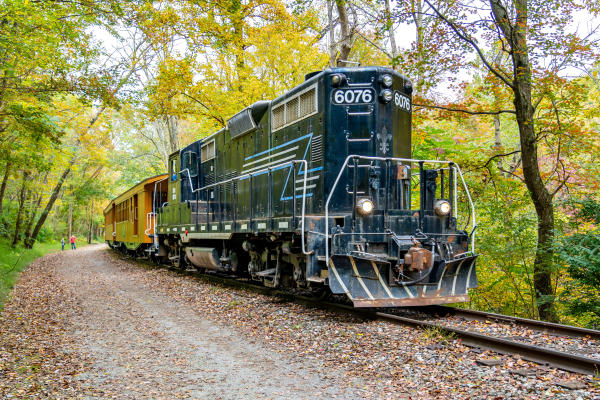 All Aboard!
Trains are more popular than ever in York County.
- A ride on the train cars of Northern Central Railway follows the original historic route, dating back to the 1820s. Enjoy peak fall foliage, a peek into the past during the Wild West Express, or a peek into the holiday season on the Tannenbaum Train. Make sure to celebrate the veterans in your life with a free ride! 

Music & Theatre 
The arts are alive in York County! Grab your tickets and settle in for a performance you won't soon forget.  
Appell Center for the Performing Arts Is offering both in-person and live streaming experiences for their show featuring The Seldom Scene. The Seldom Scene is an American bluegrass band formed in 1971 in Bethesda, Maryland. The Scene has been instrumental in starting the progressive bluegrass movement as their shows include bluegrass versions of country music, rock, and even pop. 
Susquehanna Folk Music Society Kicks off their 2020 Virtual Coffee House mini-series with an afternoon matinée live-stream hosted by emcee Joe Cooney.  On November 7th, don't miss a virtual performance with Del Rey. Then come back on the 15th to learn her unique fingerpicking ukulele style. 
DreamWrights Center for Community Arts - Beloved for its mordant humor and unflinching wisdom, Scott McPherson's dark comedy Marvin's Room allows us a moving view of one woman's commitment to family and response to despair. 

Food & Drink 
One of Wyndridge Farm's most popular dinners is back! Presenting the 4th Annual Wild Game Dinner and pairing. This dinner offers a unique array of wild game cuisine, beautifully prepared by Chef Ben and his team. 
GLT To Go  - Many of our local wineries, breweries, and distilleries are offering up their beverages to go!  Check out more than 30 locations for you to sip and savor. Don't forget to get your passport stamped along the way!