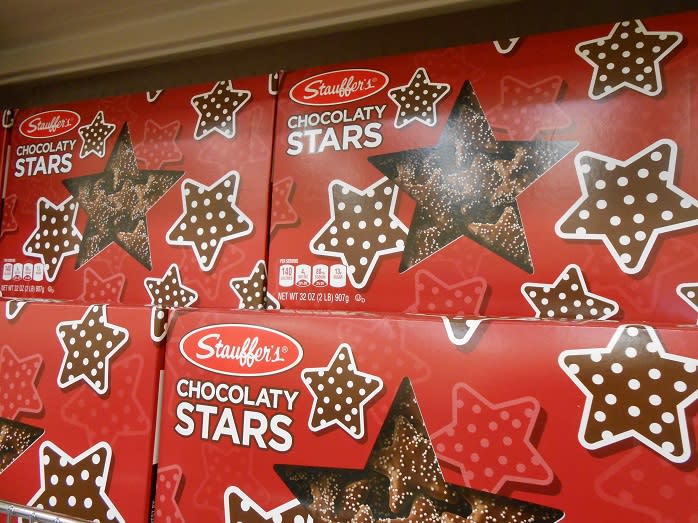 The holiday season is fully upon us, and York County is teeming with things to do that are sure to fill you with cheer this December.
This weekend, visitors will even have the chance to meet Santa Claus as they stock up on cookies made right here in the Factory Tour Capital of the World! Here are three ways to spend your weekend in York.
Friday: Venture to the Ma & Pa Railroad for the Christmas City Express
Celebrate the season with a delightful ride on the Ma & Pa Railroad. The Christmas City Express runs two weekends starting this Friday, and the children's tale recounts the overnight journey of a young girl who gets stranded during a blizzard.
Tickets include a motorcar train ride, with family activities, crafts and hot chocolate to follow. Make sure to buy your ticket in advance at www.MaAndPaRailroad.com or by calling 717-927-9565.
Saturday: Stock up on cookies with Santa
Santa Claus isn't waiting until Christmas Eve to get his hands on some tasty cookies. No, he's coming to Stauffer's Cookie Outlet in York this Saturday to pick up all his favorites to fuel up for his big night.
You might as well stock up, too, and bring the kids to meet the big man in red while you're at it. Stauffer's sells plenty of seasonal favorites, including Stars, Milk Kustards and Peanut Butter Goodies.
Sunday: Take in a holiday concert at York College
Close out the weekend with York College's most popular concert. Featuring the York College Chorale and Wind Symphony, the annual holiday musical performance culminates with a festive audience sing-along.  The gift of good cheer is also free - there's no charge for admission.