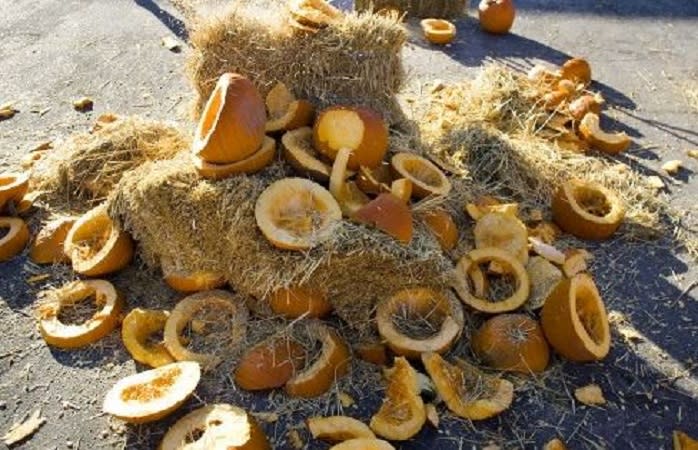 Say farewell to fall and get a jumpstart on the holiday shopping season at the same time this weekend with a getaway to York County.
From a holiday open house to a pumpkin smashing extravaganza, we've pulled together just a few of the exciting things happening this weekend.
If something catches your eye, come for a visit! We have plenty of lodging options for a last-minute excursion.
Friday: Start your Christmas shopping early during First Friday
Get a jumpstart on your holiday shopping during First Friday in Downtown York. This month's theme is a Holiday Open House, and several merchants will keep their doors open so you can browse into the evening.
Kimman's boutique will be dressed up for the holiday and serving appetizers and warm toddies starting at 5 p.m, while the Strand-Capitol Performing Arts Center will show a holiday classic, Home Alone.
Saturday: Smash some pumpkins at Flinchbaugh's
Saturday is a bad day to be a pumpkin.
Flinchbaugh's Orchard & Farm Markets will host its first-ever Pumpkin Smash Bash, inviting guests to say farewell to fall by destroying pumpkins in every way imaginable. Take a slingshot to a gourd or watch the Great Tractor Smash at 2:45 p.m. These pumpkins never stood a chance.
All the chaos will serve a good cause. Proceeds from the event support Humankind Water, which works to provide fresh clean drinking water to people around the world.
Sunday: Taste the Flavors of York
The Yorktowne Hotel is set to close for renovations next week, but not before hosting the Flavors of York, a culinary experience that foodies won't want to miss.
The annual charity gala will feature food and beverages from several York County favorites, including Wyndridge Farm, York Blue Moon, Blue Heron and more.
Tickets are $45 at the door.