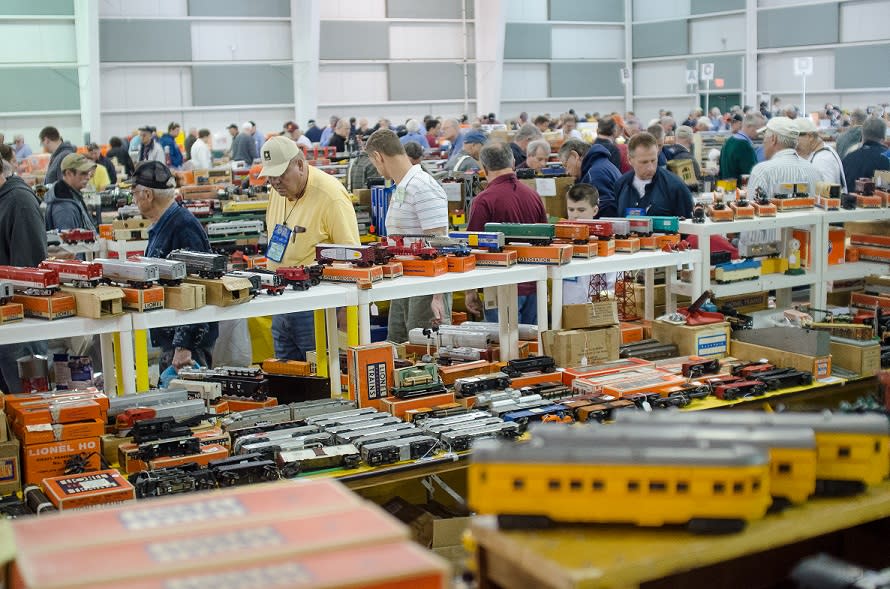 We're almost to the weekend, and York County has plenty of fun on tap! Here are three things to check out if you're looking for a last-minute road trip: 
Friday: Scare yourself silly at Panic at the Ballpark
The friendly confines of PeoplesBank Park - the home of the York Revolution baseball team during the summer - have been transformed into a den of horrors just in time for Halloween. From the Head Basher's Hideout to the Dead Man's Play Land, visitors will have a truly terrifying experience in this immersive event that isn't for the faint of heart. It runs 7-11 p.m. Fridays and Saturdays through October 29. Admission is $24 at the gate, $19 in advance or $14 for groups of 12 or more.
Saturday: Get a sneak peek at the 'World's Greatest Train Meet'
The Eastern Division of the Train Collectors Association brings its epic train show back to York this week. Six buildings of the York Expo Center will be packed with toy trains, accessories and more.
Guests can register at the door for $22 and attend the entire three-day event. Spouses are $2, and children younger than 18 are free with adult guests. Only single-width strollers are allowed.
The show runs Thursday through Saturday. Check it out now before the next meet this spring. It's the perfect time to pick up a new hobby!
Sunday: Make a beer run ... literally
A refreshing craft beer is waiting for you at the finish line at this Sunday's Costume Beer Run hosted by Center Square Brewing. There's no charge to run, and you receive a free T-shirt if you show up in a costume!
Don't worry - you can walk, too.  And there's a breakfast buffet that's $9 for adults and $5 for children, just in case you want to refuel after the run.
As always, you can make your visit to York County a weekend getaway with our lodging options.