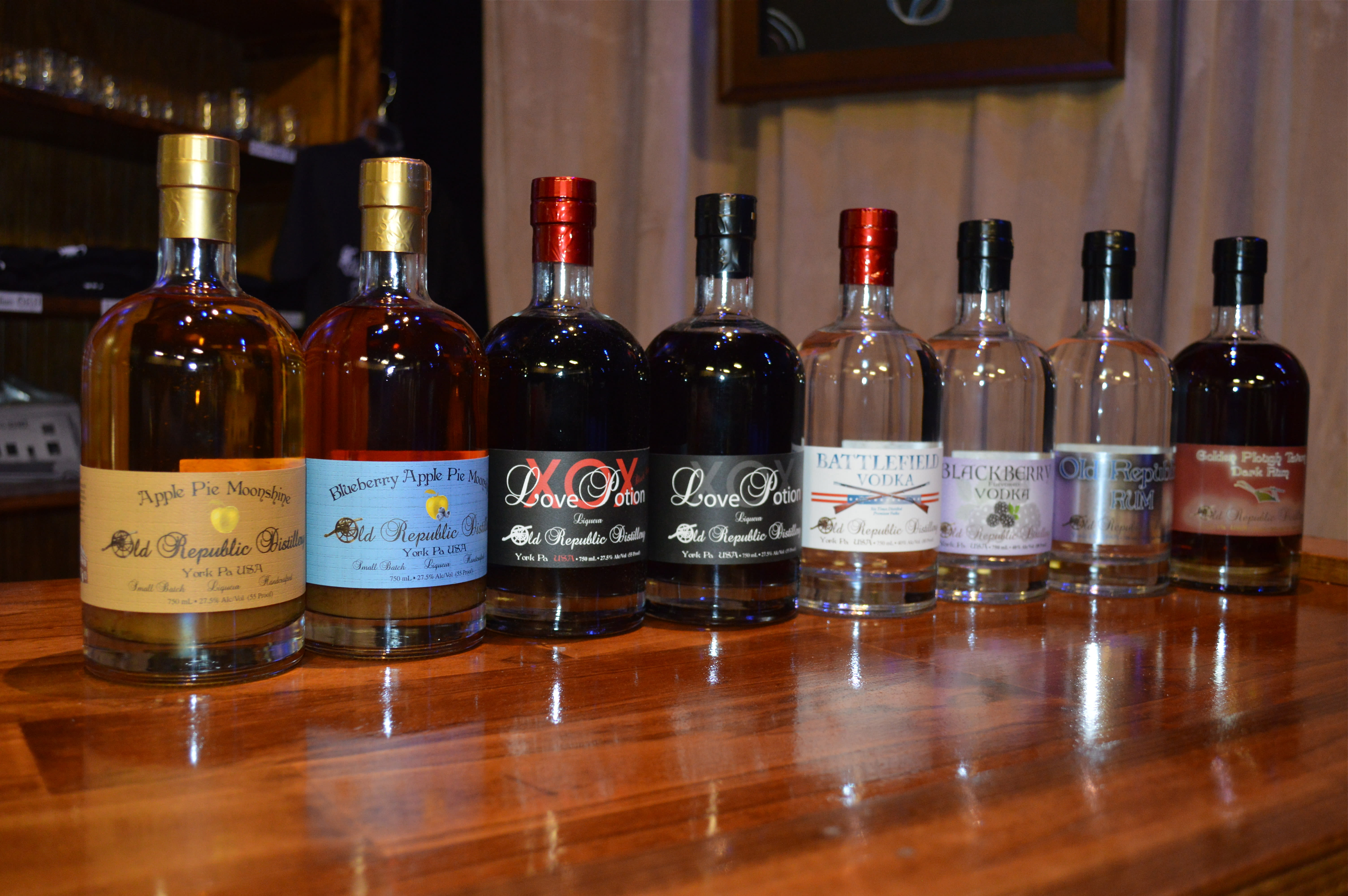 The weekend is almost upon us, with happy hours, beer festivals and historic excursions on the horizon in York County, PA. Here are just a few things to do in case you're still looking to make plans this weekend.
Friday: Say farewell to the work week with happy hour at Old Republic
It's been a long week at work. Nobody would blame you for leaving the office a little bit early for a trip to Old Republic Distillery, which just happens to be the first distillery in York County since the days of Prohibition.
Happy hour starts at 5 p.m. Friday, with Mark DeRose providing the musical entertainment. Try the Apple Pie Moonshine for a taste of fall in glass, and then head out for dinner in Downtown York.
As always, please plan carefully and have a designated driver.
Saturday: Raise a glass at Yorktoberfest
The Yorktoberfest Beer and Wine Festival returns for its sixth year on Saturday. This is a true paradise for craft beer enthusiasts who will love sampling suds from almost 30 breweries.
The Susquehanna Ale Trail will be well represented with Collusion Tap Works, Aldus Brewing Company and Bailee's Home Brewing taking part. Oh, there's also wine, too, if you prefer.
The tasting extravaganza runs noon to 5 p.m. at the York Fairgrounds.
Sunday: Explore Muddy Creek Forks and Ma & Pa Railroad
Sunday is shaping up to be a gorgeous fall day, with plenty of sunshine and comfortable temperatures.
It will be a great time to explore The Village at Muddy Creek Forks, a historic district home to general store, railroad station and grain elevator. The highlight will be a fall foliage train ride along the Ma & Pa, one of the famous short lines in the United States. Spend 45 minutes rambling through the scenic Muddy Creek Valley as you take in the colors of fall.
The train runs every Sunday through October 23. Tickets can be ordered in advance online or purchased the same day at the station. Admission to the historic village is free.
As always, York County offers plenty of lodging options for visitors looking to turn a day trip into a weekend getaway.