A new year, heck, a new decade, filled with ways to have it made in York County! No matter the time of year, there is always something happening in York. Need help figuring out where to start? Here are 20 events, sites, activities and tastes that can't be missed in the year ahead. Need more ideas? Sign up for our e-newsletter, The Getaway Guide. Every month you'll get travel inspiration, a sneak peek at upcoming events, and much more. Bonus: every issue has a trivia question where you can win great prizes!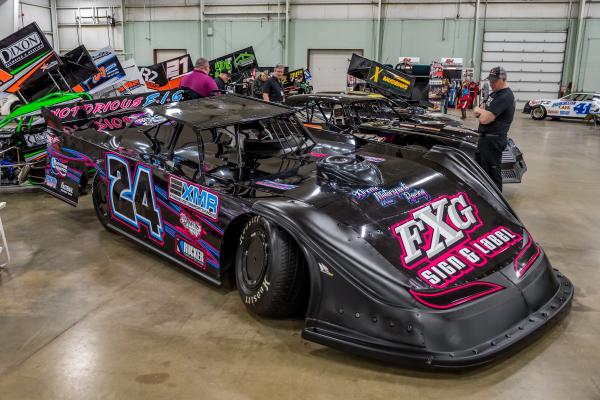 For the Thrill Seeker:
Racing Xtravaganza
1/31-2/1 - York EXPO Center
If you have a need for speed, kick off the year with Racing Xtravaganza at the York Expo Center. This two-day motorsport event features celebrity speakers, educational seminars and hundreds of racecars on display.
Roundtop Mountain Resort
Get the blood pumping while you zip down mountains on skis, snowboards, or ziplines. Roundtop Mountain Resort offers unique year-round fun for all ages and abilities. Winter offers skiing, snowboarding and tubing. Summer fun includes the OGO ball, bumper boats, climbing features and a zipline canopy tour.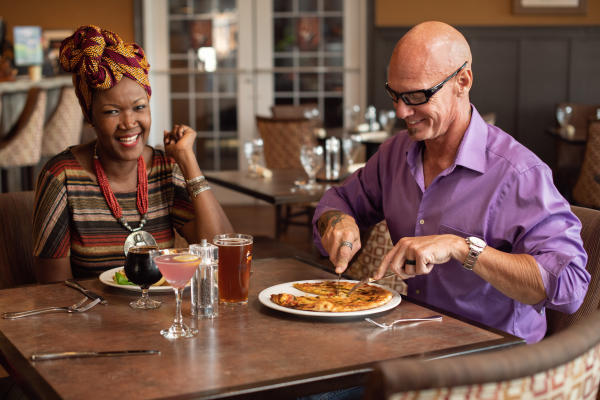 For Foodies:
Good Libations Trails  
With over three dozen members, you'll find unique and unexpected flavors and experiences as you travel from family-owned vineyards to historic breweries to Prohibition-era distilleries. Make sure you get your passport stamped at each stop you make along the Good Libations Trails® when you purchase a tasting or glass of wine, beer, or spirits! Then mail or send a snapshot of your passport to us to receive a prize!
Smoke in the Grove BBQ Festival
7/24-25 - Spring Grove Borough Community Park
Check out the best Pennsylvania has to offer in BBQ cuisine. With 50 of the best competition teams all vying for the $10,000 prize, you know the food won't disappoint!
Farm to Table Food
Speaking of food, York County is a cornucopia of delicious flavors and fresh ingredients, straight from the farms dotting the countryside. Explore historically edgy downtown York for innovative new cuisines along restaurant row or take a drive through the hills to eateries such as John Wright Restaurant, Wyndridge Farms, and Victor's Italian, as well as much, much more.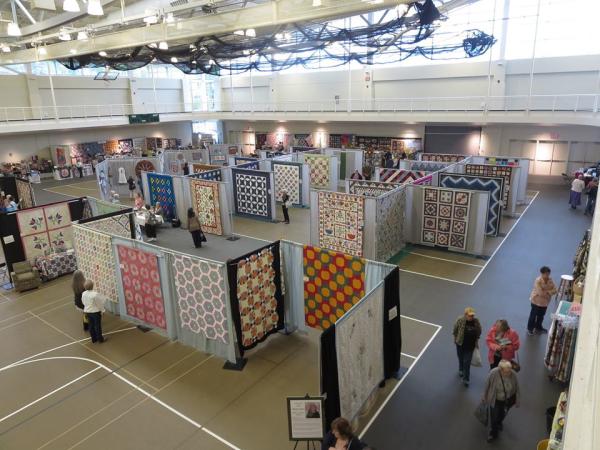 For the Crafters:
Pennsylvania Herb & Garden Festival
4/17-18 - York EXPO Center- Memorial Hall
During this two-day event crafters and gardeners can attend workshops and seminars from respected and nationally-known speakers as well as see firsthand the newest and most innovative herbal crafts, products for the gardener, cook and crafter. All this in addition to an exceptionally large display of herbs, annuals and perennial plants are available for purchase by attendees eager to get a start on their gardens!
Celebration of Quilts 2020 presented by the York Quilters' Guild
5/29-30 - York College of Pennsylvania- Grumbacher Sport & Fitness Center
A judged quilt show featuring approximately 200 entries in a variety of traditional and contemporary styles. The Guild will also showcase member Dawn Gerber, a national award-winning quilter from Hanover, PA. Browse the show and then shop the vendors and the Guild boutique.
Made in America Event
6/17-20 – Various Locations Across the County
The Made in America Event is a celebration of the maker's spirit that defines the York County area. Each year, our local makers open their doors so you can experience what goes into creating your favorite products or discover something new! Sample handmade pretzels hot and fresh from the oven, walk the factory floor as computer chips are brought to life, or even make your very own custom bar of soap! You can watch world-famous instruments be carved by hand, pet the cows whose milk goes into your favorite ice cream, and meet the people who create all kinds of products you had no idea called York County home.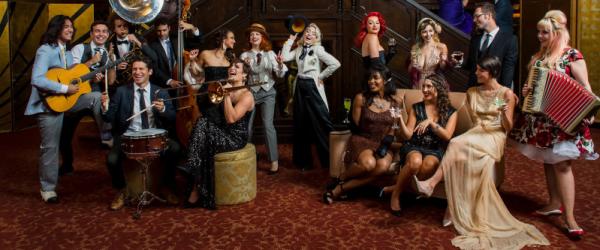 For the Music Lovers:
Post Modern Jukebox
3/20 – Appell Center for the Performing Arts
Let Post Modern Jukebox transport you back to the 20s this 2020, this famed time-twisting musical collective will be in town with their Welcome to the Twenties 2.0 Tour. The tour is meant to prepare the world for a new decade -- one that Postmodern Jukebox creator Scott Bradlee hopes will see a return to the style and craftsmanship that typified the music of past generations.
Sounds of Summer
6/7-8/2 - Springettsbury Township Amphitheater
Sundays and Wednesdays starting in June you will find the amphitheater at Springettsbury Township Park filled with music from classical to rock, jazz to dance. Best of all it is free for everyone.
King Street Jam
6/27 - Royal Square District
The largest one-day music festival in York, PA features 12-hours of music from 16 bands on 2 stages with food, beer, and an artist village.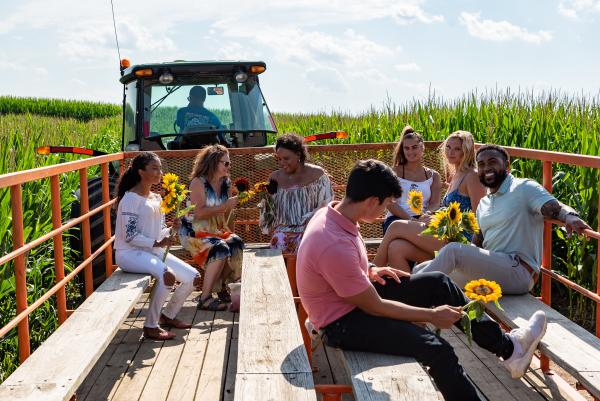 For Families:
York RV Show
3/20-22 - York EXPO Center
Larger displays, more dealers and great campgrounds make the York RV Show a must to attend. Not to mention the great food stands located at each building featuring Bricker's Famous French Fries. The food is great and reasonably priced, a family must for the day.
The Great York Toy Train Meet
4/24-25 and 10/23-24 - York EXPO Center
World's greatest and longest-running toy train show. The dealer halls are open to the public!
York State Fair
There is so much to see and do at the York State Fair you won't want the fun to stop. America's First Fair® features traditional family fun, livestock exhibits, delicious food, exciting rides, and world-class musical acts including Dierks Bentley.
Sunflower Fest
Hosted by Maple Lawn Farms, the Sunflower Festival features over eight acres planted with many varieties of these happy flowers. Take a wagon ride through the fields, take pictures and don't forget to take your flowers home.
Christmas Magic – A Festival of Lights
11/27-12/31; closed 12/24-25 - Rocky Ridge Park 
York County's annual spectacular annual Christmas Magic - A Festival of Lights, lights up your holiday season this December. This half-mile walking trail (think easy strolling) at Rocky Ridge County Park will take you and your family through indoor and outdoor holiday spectacles, including more than half a million lights, Santa Claus, animated displays and more!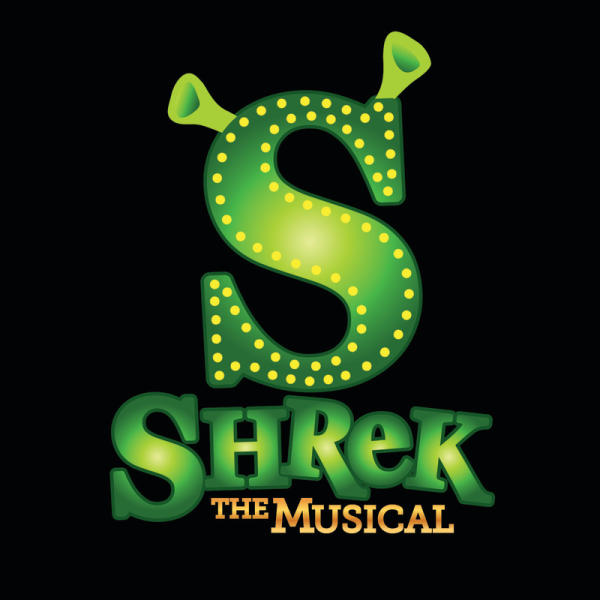 For Theater and Comedy Lovers:
Andrew McCarthy Live! - Plus a Screening of Weekend at Bernie's
4/2 – Pullo Center
This one is for fans of 80s cinema! Now is your chance to see Andrew McCarthy live on stage!  Enjoy a screening of the classic hit film Weekend at Bernie's followed by a moderated discussion and Q&A with the audience.
Colin Jost 
4/21 - Appell Center  
Colin Jost serves as a head writer for "Saturday Night Live" and co-anchor of "Weekend Update." This April you catch the wit and comedy he is famous for at the Appell Center for the Performing Arts.
Shrek the Musical
10/9-18 – DreamWrights Center for Community Arts
Based on the Oscar-winning DreamWorks Animation film, Shrek The Musical is a Tony Award-winning fairy tale adventure. Once upon a time, there was a little ogre named Shrek…." And thus, begins the tale of an unlikely hero who finds himself on a life-changing journey alongside a wisecracking Donkey and a feisty princess who resists her rescue.