Looking to get those extra Instagram likes?
With its splendid scenery, York County already provides a gorgeous backdrop for all your Instagram adventures. Still, the landscape takes on an even greater ethereal beauty when the sun rises over the river or sets over a bountiful orchard.
Being in the right spot at the right time is the key to capturing an image that includes the full beauty of the moment. Luckily, we've talked to a few local Instagrammers, photographers and York County residents who shared a few of their favorite spots to snap a photo at dusk and dawn.
Take a look at some of these amazing shots, then head out to take your own Instagram-worthy photo! You might even want to enter our #GoodHeavensYork photo contest, inspired by the upcoming solar eclipse!
 
York County local Abul Hasan, has found this picturesque state park to be an excellent spot for taking photos. The lake provides a gorgeous reflection of the changing sky as the sun dips below the horizon.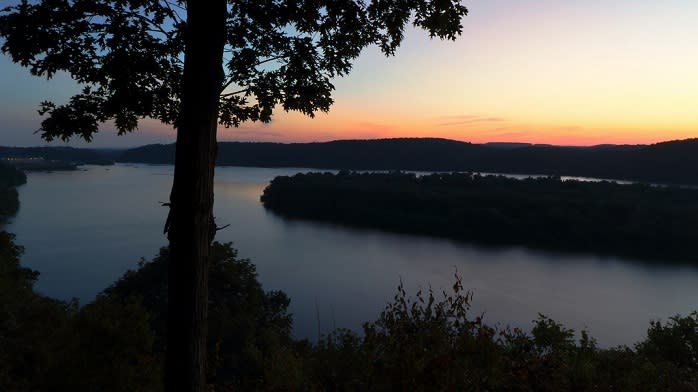 Found along the Mason-Dixon Trail, this scenic overlook not far from Otter Creek Campground offers a stunning panoramic view from the western side of the Susquehanna River. That makes it an ideal spot to photograph the sun as it inches up over the river. Bob Callebert took this gorgeous shot of the riverlands still draped in early-morning shadows.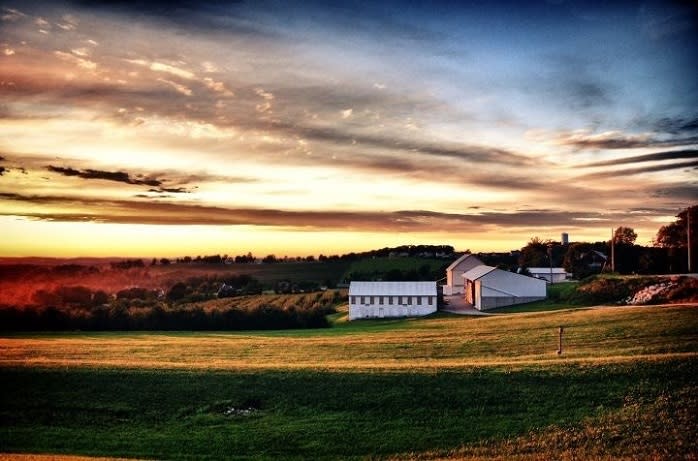 You don't have to go far off the beaten path to take stunning photos in York County. This shot was taken right from the parking lot of Brown's Orchards & Farm Markets. You'll be treated to sweeping views of the orchard that supplies the market with fresh fruit.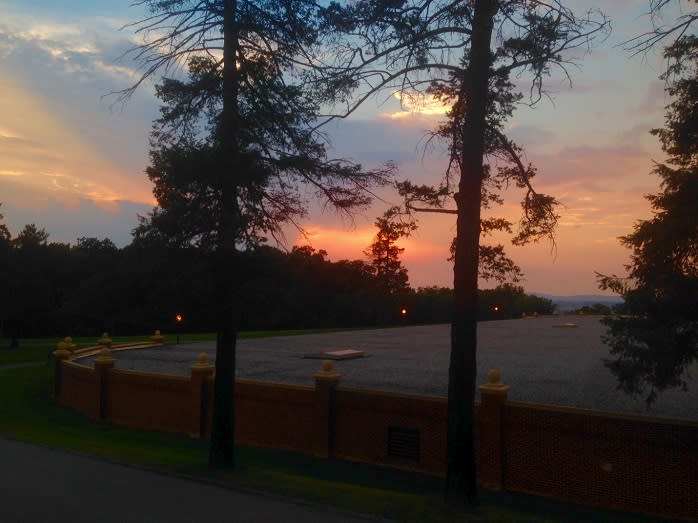 Reservoir Park, a former reservoir that has since been covered, provides a beautiful view of York's skyline. In fact, it might be the best view of the city around. If you walk around the circumference of the building in the reservoir, you can find a beautiful view of the sky behind the trees, as well as over the City of York.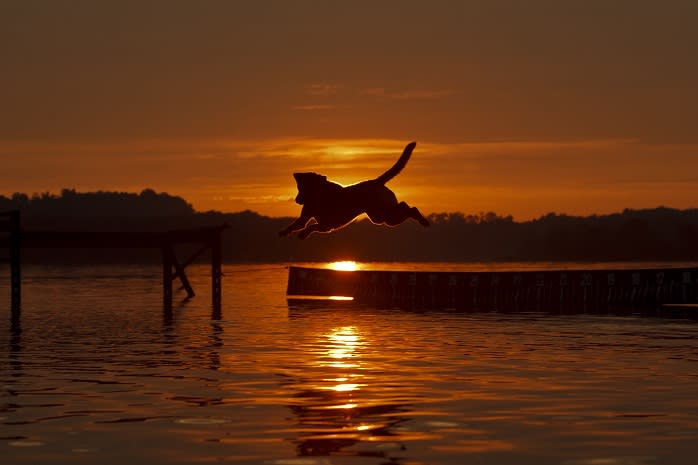 This incredible photo was taken during the Codorus Blast summer festival in 2012, and its beauty still resonates years later. For a good view looking west, park by the bandshell.
With the Susquehanna River as its neighbor, Wrightsville is one of the most picturesque small towns in York County, especially when you're near the water. DroneSkapes, a local aerial photography and videography outfit, snapped this photo of the sun peaking over the horizon above the Veterans Memorial Bridge. To the right, you can still see some of the piers from a former bridge burned by a Union militia during the Civil War.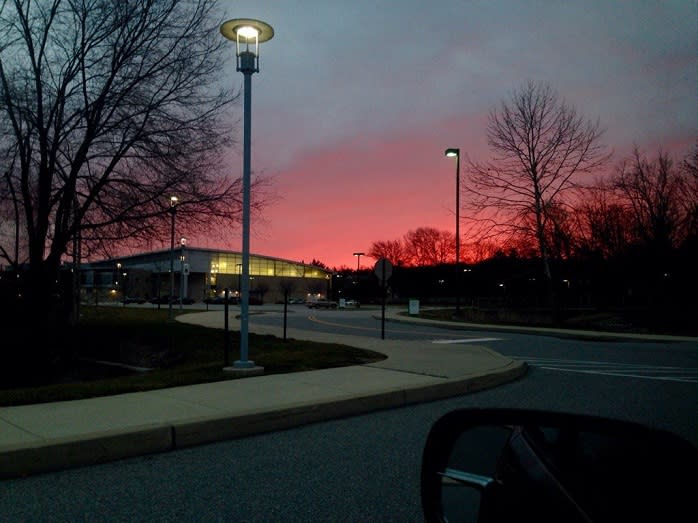 At York College of Pennsylvania, sunrises and sunsets are featured very well over the campus every day. With its open fields for sports, it is easy to find an area where a big sky view is available. West Campus is a good place to visit.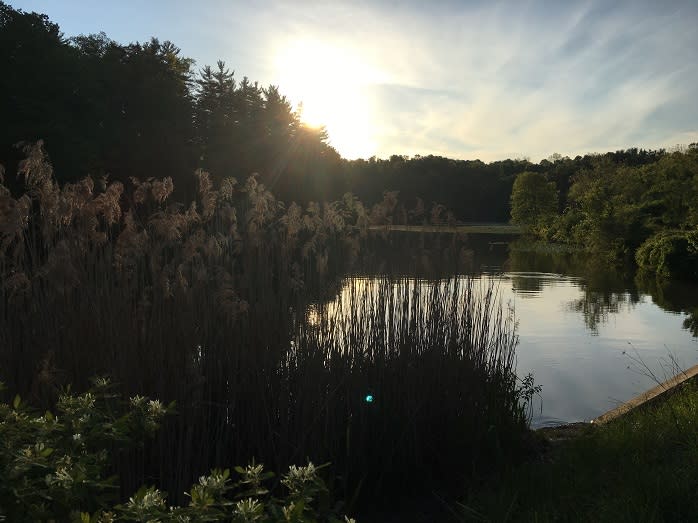 York County Communications Director Mark Walters captured this pretty image of Lake Williams from William H. Kane County Park. The 220-acre lake and the surrounding flora offer prime Instagramming opportunities.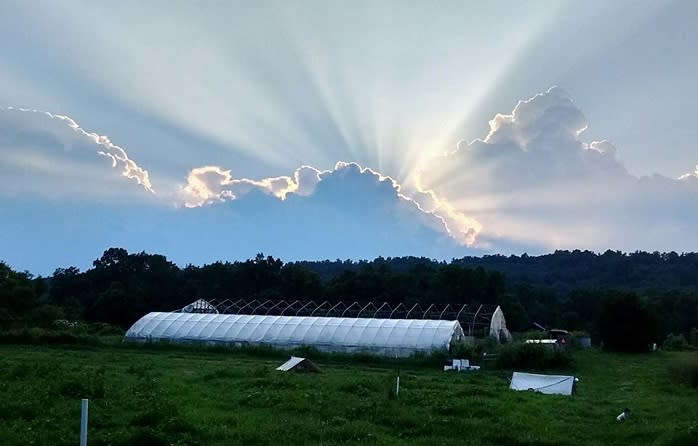 We're featuring the fittingly named Sunnyside Farm with this photo taken by Dru Peters, but it's just one farm among many that define this area's rustic beauty. While taking a scenic drive through York County, you're bound to witness some amazing sunsets and sunrises over the rolling farmland. Stop and take a shot, as long as you stay on public property. For a closer look, you can stop by Sunnyside Farm from 5-7 p.m. every Friday all year long to take your own photo. Plus, you can take home some fresh veggies, herbs, flowers and more!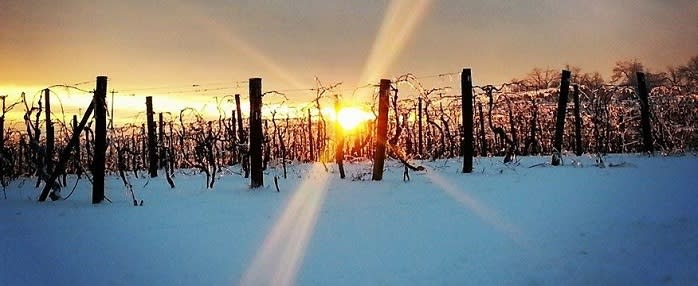 Beauty can be found even in the winter. Here, the sun casts its brilliant rays through the bare vines at Naylor Wine Cellars' vineyard in southern York County. It's a mesmerizing place to enjoy a glass of wine.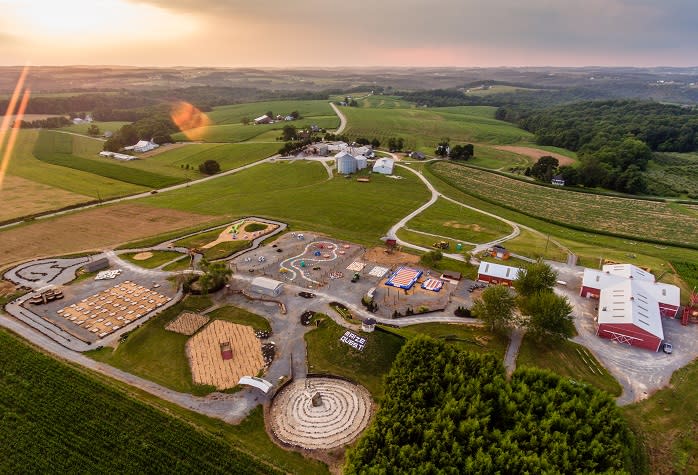 A drive through the scenic countryside of York County takes you to Maple Lawn Farm, home to a winery, epic corn maze, peach and apple orchards and a prolific pumpkin patch just inviting you to visit in the fall. You're sure to find some scenery worth a photo here and in the surrounding area.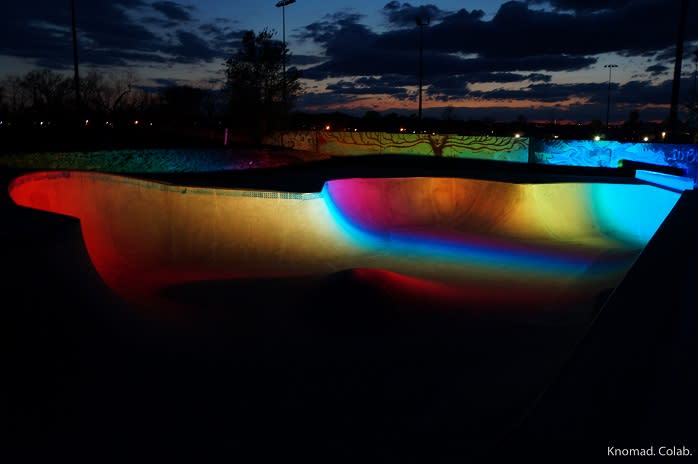 Knomad Colab, a collaborative art duo from Denver, made this incredible image of Reid Menzer Memorial Skatepark using a light installation a few years ago. While the vibrant rainbow of color isn't a permanent fixture, the sunset peaking over the park is. It's open from dawn to dusk, so you might have time to snap a quick picture if you plan ahead.
Want the scoop on everything happening in York County? Sign up for our Getaway Guide e-newsletter to have getaway ideas, special offers and more delivered straight to your inbox.