Marketing
Explore York is the destination marketing organization for York County, tasked with promoting the county to leisure travelers outside a 50-mile radius. We serve as a marketing extension of our member businesses and organizations, expanding the impact they're able to have in markets they might not otherwise be able to reach.
The Explore York Marketing Department encompasses a wide array of services, including Public Relations, Advertising, Social Media, Email Marketing, the annual Travel Guide, and the Good Libations Trails.
Voyage
In 2021-2022, Explore York invested in Voyage, a visitor intelligence program. Through program usage, Explore York receives data, such as visitor points of interest in the county, and information used to measure impact and enable marketing strategies methodically. The program has helped Explore York hone marketing assumptions, identify where visitors originate from, better understand what drives overnight stays, and pinpoint trends over time. Voyage will help Explore York identify new markets to pursue and more accurately anticipate the economic impact of grants.
Public Relations
Identifying and pitching stories of interest to the media helped extend the reach of Explore York in 2021-2022. As members of the Mid Atlantic Tourism Public Relations Alliance, Explore York attended the annual conference and meetings, where we connected with travel writers from around the world. 
In January and February 2022, Explore York hosted and created a customized itinerary for two travel writers. In May 2022, four travel writers and members of the International Food, Wine, and Travel Writers Association attended a Culinary FAM trip hosted by Explore York. The event included shopping in York, touring murals in Royal Square, and visiting Dill's Tavern, among other things. The writers posted more than a dozen times each to social media channels during their stay and each wrote two articles about their experiences. Hosting travel writers puts York County in front of audiences that it wouldn't otherwise reach without paid advertising.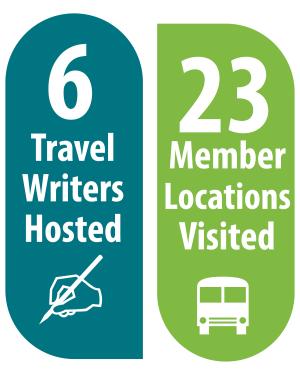 Advertising
Explore York advertises year-round with a strong emphasis on cost effective, highly targeted digital. In 2021-2022, we were involved in sponsorships in events such as the Miss PA event and major sporting events. 
Each year, Explore York also participates in a co-op advertising campaign through the State of Pennsylvania. The State matches the County's $25,000 buy in and provides an additional $25,000 worth of advertising value. 
The summer 2021 co-op digital campaign generated 4 million impressions while a video component to the same campaign had 450,000 completed views, a view rate among the highest of all the partners that participated in the co-op. 
Explore York also offers two digital billboards available to members at a discounted rate. In 2021-2022, businesses rented billboard space, generating hundreds of thousands of impressions. 
In 2022, Explore York took out a full-page ad in the Happy Traveler Guide, the official travel guide for Pennsylvania, which has a large print run and is distributed to many readers.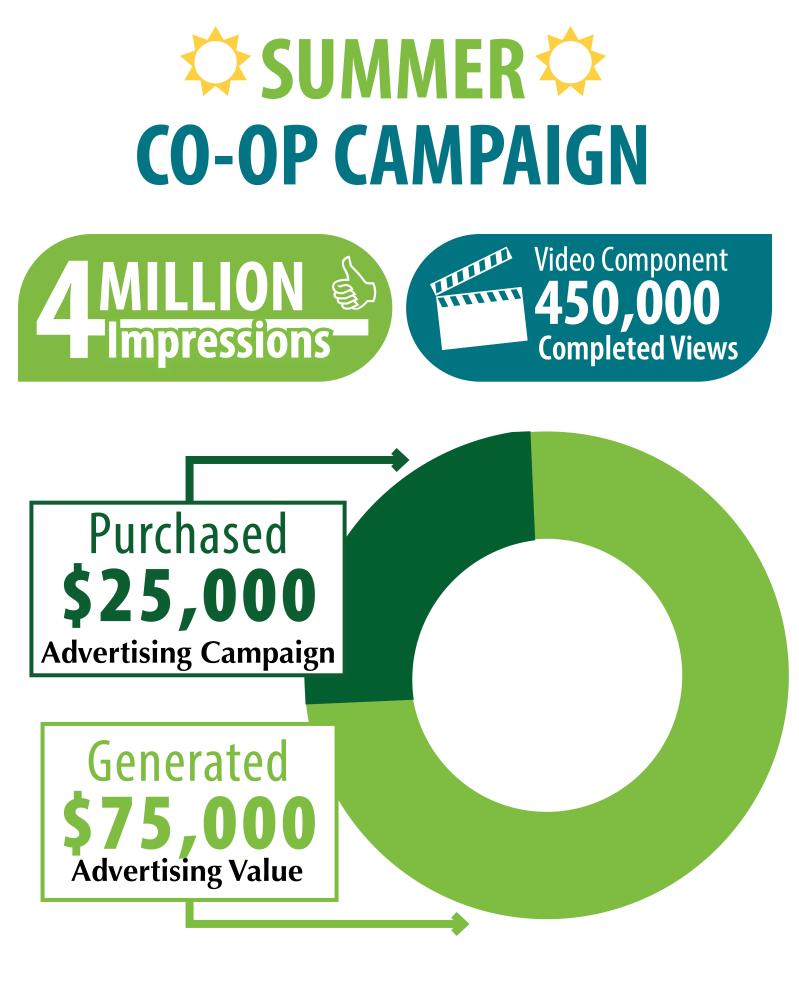 Social Media
Social media remained one of the biggest means of getting the word out through both paid and organic marketing. In 2021-2022, it also became a main means to promote and invite visitors to events. 
In September-October 2021, Explore York promoted the York County Coffee Crawl almost exclusively through social media. Participants were encouraged to post and tag photos of themselves to social media holding Explore York-branded coffee sleeves for an opportunity to win prizes. 
Video posts continued to expand in 2021-2022 as the impact of this medium continues to pack a powerful marketing punch. 
In fiscal year 2021-2022, Explore York's social media accounts had the following total numbers of followers: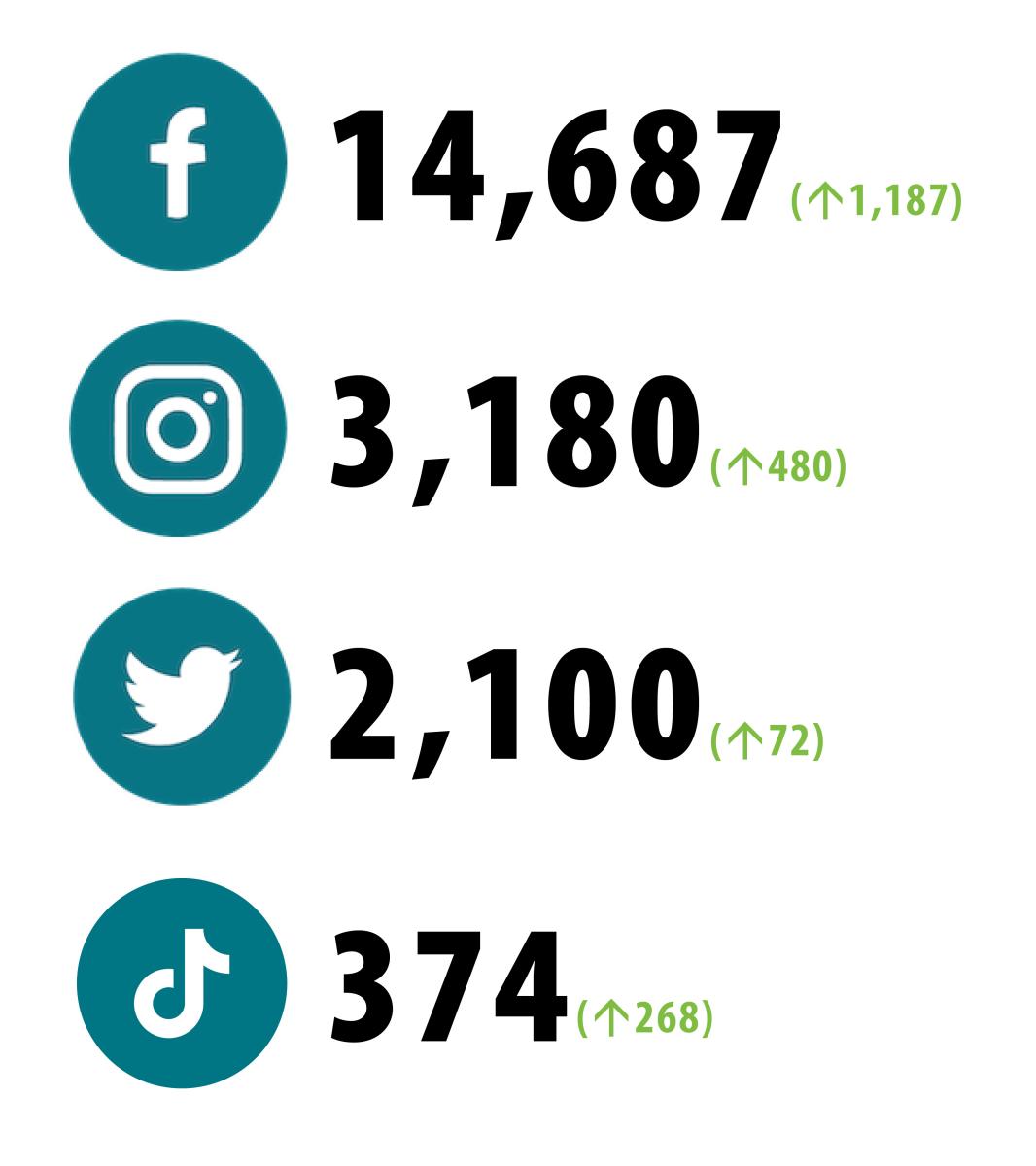 Email Marketing
Explore York markets through two email lists. The Getaway Guide is a monthly e-newsletter sent out to subscribers. The Member Minute connects members to updated information from Explore York. In 2021-2022, Explore York sent 54 email campaigns, up from 44 last fiscal year. Email campaigns provide one more touchpoint to connect with potential visitors and share destination information. 
In fiscal year 2021-2022, Explore York: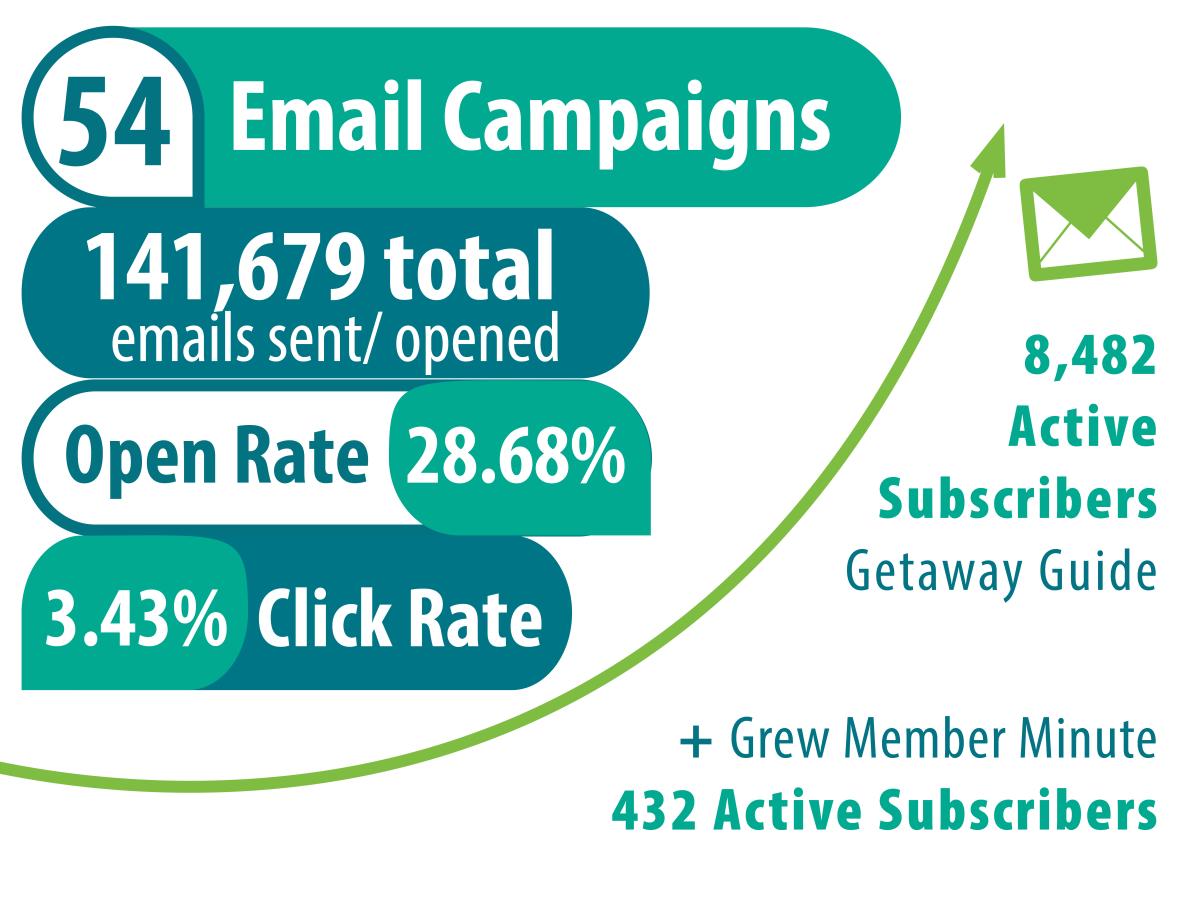 Travel Guide
Explore York's annual printed travel guide lists each member, promotes businesses through ads, and highlights members through helpful editorial content. In fiscal year 2021-2022, Explore York printed 100,000 copies of the guide, which were then distributed to 50 branded brochure racks throughout the county as well as at 14 Pennsylvania Welcome Centers. It was also distributed to turnpike plazas and rest areas through the Pennsylvania On Display program.
The Travel Guide was mailed upon request to all 50 states as well as Australia, Canada, France, Germany, Pakistan, Peru, Poland, Russia, Spain, Turkey, and the United Kingdom. It was also available online for digital download.
More than 3,000 welcome bags contained the Travel Guide, along with various York County-focused collateral and fun and useful branded promotional items. These were distributed to group and meeting attendees throughout the year.
Good Libations Trails
The Good Libations Trails highlight member breweries, wineries, and distilleries throughout the region. In fiscal year 2021-2022, the Trails shifted from printed materials to a digital passport. The digital passport is a phone app that allows visitors to locate member destinations and then check in to redeem offers and earn prizes.
The passport is gamified to increase participation, encourage exploration, and reward repeat visits. The digital passport has also allowed for as-needed changes to the trails throughout the year. In 2021-2022, 535 people signed up for the Digital Passport and 355 of those sign-ups redeemed offers at member destinations.